Monsters Inc Mike Wasowski Food Ideas
My daughter has recently discovered the movie Monsters University and has been watching it over and over again. I think at the moment, Monsters Inc happens to be one of Sylvia's favourites, alongside Moana and Beauty and the Beast. Sylvia first discovered Mike Wasowski and Sulley at Disneyland in 2013.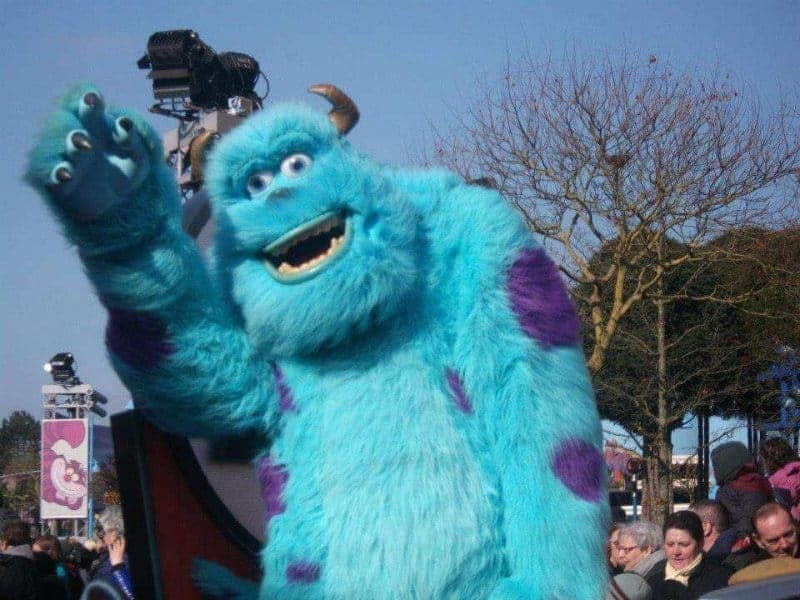 Sylvia had the cutest Sulley costume which I found for £1 at a car boot sale. She wore it on our trip to Disneyland and looked adorable.
Today in light of Sylvia's current interests we are sharing a fabulous collection of Monsters Inc Inspired food ideas. This is something I thought would be fun to research with Sylvia and she sure enjoyed searching through Pinterest with me for fun Mike Wazowski food ideas.
I really love the Mike Wazowski Watermelon carving and the fantastic Mike And Sulley Oreo Pops. These are super cool. So here is a list of fantastic food ideas. I may even try recreating the Bento box idea at some point. That would be fun.
1. Super Cute Watermelon Craft
2. Monsters University Recipes
3. Mike Wazowski Monster Apples
4. Monsters Univeristy Cake And Cupcake
5. Eyeball Cookies Monsters Inc Inspired
6. Monster Inc Mike Wazowski Bento Idea
7. Monsters University Disney Inspired Treats
8. Mike And Sulley Cupcake Tutorial
9. Monsters Inc Inspired Cake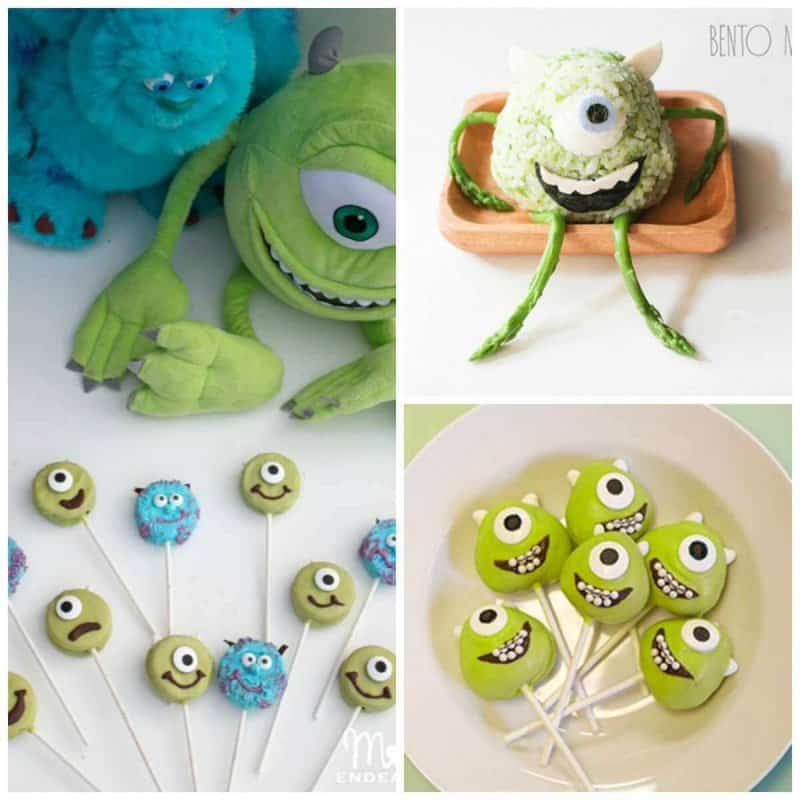 10. Monsters University Mike Wazowski Juice Boxes
11. Mile And Sulley Popsicles
12. Monsters University Rice Krispie Treats
13. Mike Wazowski Monster Green Smoothie
14. Monster University Lunch Box Idea
15. Monsters Inc Cream Cheese Sandwiches
16. Monsters Inc Healthy Fruit Tart
17. Monsters Inc Popcorn Mix
18. Mike Sulley Monsters Oreo Pops
We hope you enjoy our blog post. Please do comment below and don't forget to pin our image.
Angela and Sylvia.
Related Products
Minchsrin Silicone Cake Mold Lollypop Cupcake Baking Mold Cake Pop Stick Mold Tray Pink with 40 Sticks
Rosanna Pansino Nerdy Nummies Candy Melting Pot by Wilton
Wilton 1912-1001 4-Inch Lollipop Sticks, 150/ Pack