My family are a huge fan of chicken and last week I travelled to London to attend the launch of chicken sausages by Richmond. I had a fantastic adventure, learnt how to make Yorkshire puddings and had lots of fun. I am super excited to share my experience with you.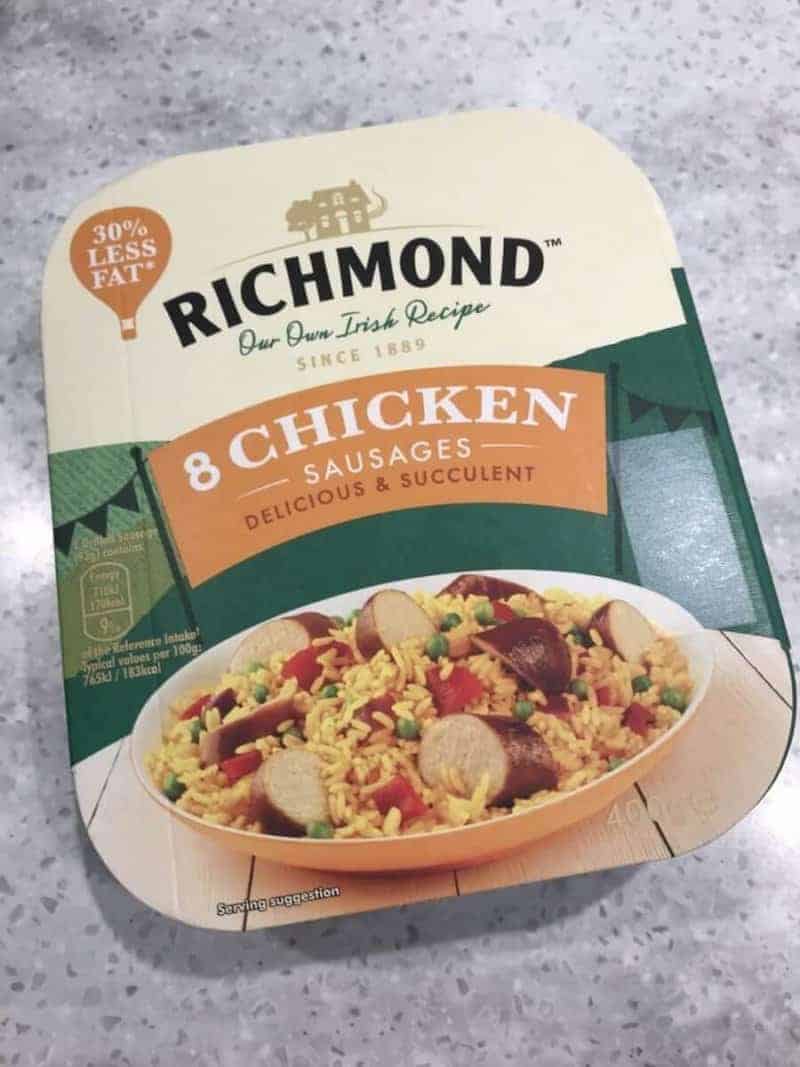 When I arrived in Soho at the cooking school, I was greeted by Angelica Bell the winner of last year's Celebrity Master Chef. I knew I was in for a treat and looked forward to learning some new recipes.
There were a group of bloggers in attendance and we were all given an apron and chef hat in preparation for our cookery class. I was really excited. I learnt we were going to make Yorkshire puddings and got excited because I was born in Yorkshire and my family are huge fans of Yorkshires, sausages and gravy. We've eaten toad in the hole on a number of occasions but I'd never made it myself.
Chicken sausages are really versatile and suitable for lots of different dishes. Richmond chicken sausages are not only tasty but their chicken Sausages contain 30% less fat and 20% fewer calories than pork sausages and that's something which certainly interested me. I am always looking for healthier options and learning new recipes to try out at home was super exciting.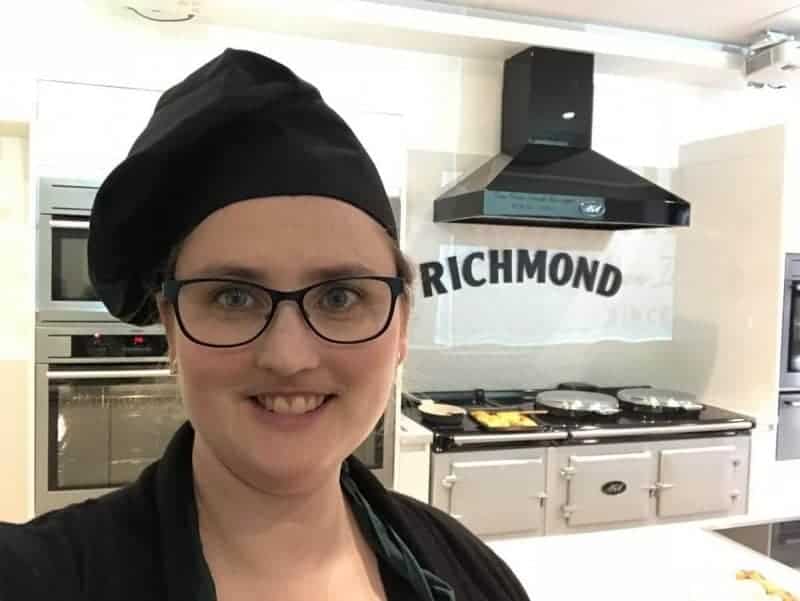 During our cookery class we were shown 3 different meals which we could cook. These meals were recipes I am familiar with but they all had a new spin on them making them healthier and tastier for my whole family.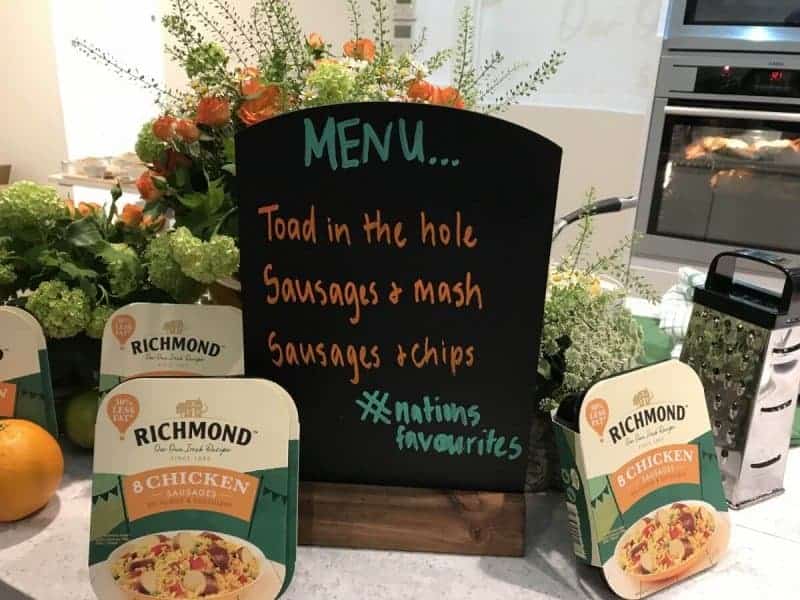 We began by making Toad in the hole. This was the best part! After 36 years I finally discovered how to make Yorkshire pudding. Angelica Bell showed us how to make it into a healthy meal by adding green veg, broccoli and peas and the food turned out so tasty.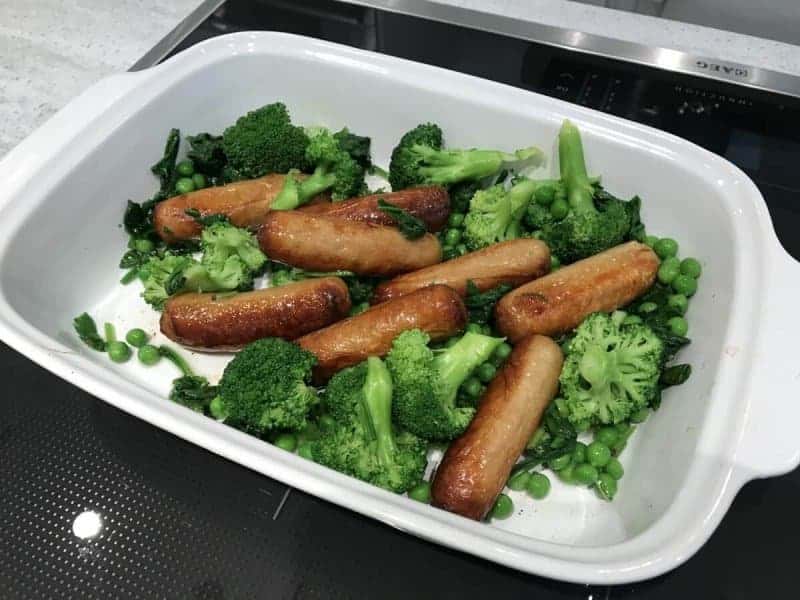 I made my own Yorkshire Pudding batter and cooked Yorkshires in the oven. I then tried the Yorkshires with Richmond's new chicken sausages, mash potato and a delicious onion gravy. It was so so good!
We also learnt to make healthy chips with Sausages and home made baked beans which was really fun to learn.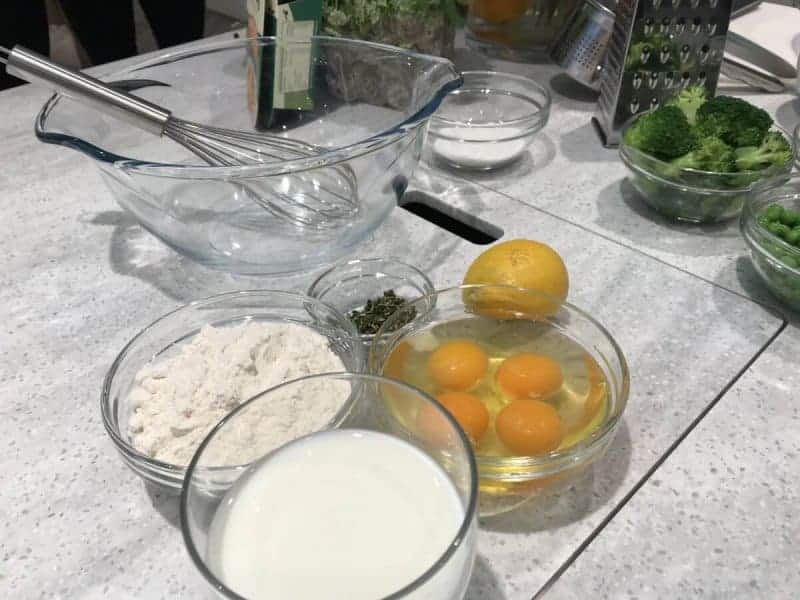 I can't wait to give those a try at home. Making your own beans to go alongside Richmond Chicken sausages is a great way to keep the processed salt and sugar low.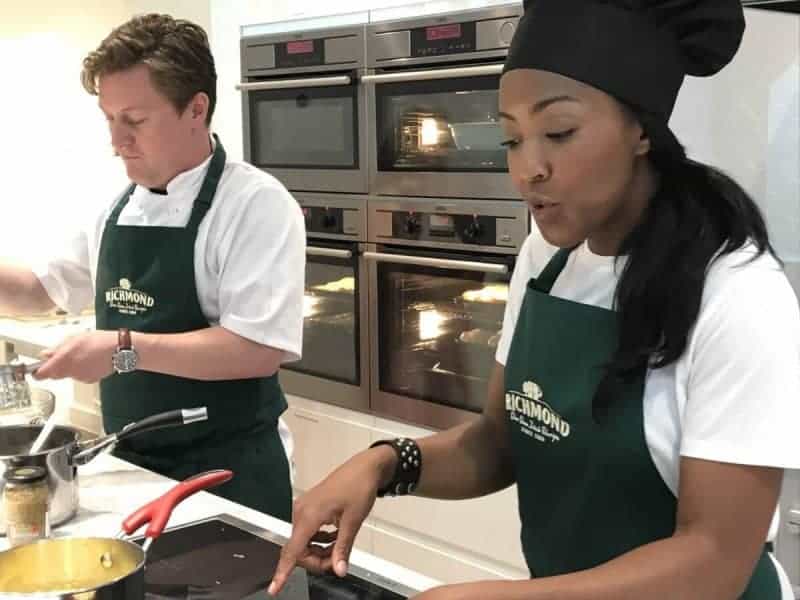 I really found the Richmond sausage launch fun and interesting. I now have some new knowledge and skills to help me make healthier meals for the family and I got to meet some great bloggers, chefs and of course Angelica Bell. I was excited to be given a recipe book to take home and we have already tested out the Toad in the hole recipe. My family loved it!
Would you like to test out the Richmond Chicken Sausages? If so I have a fantastic giveaway here today. We have a £25 voucher to be used at Tesco. You could get 10 packs of Chicken sausages for that or purchase the ingredients create your own Richmond Chicken Sausage meal.
To enter please leave a comment below. Maybe you could let me know what you think of my experience, or share an idea for your healthy chicken sausage dish?
Terms and conditions are below!
Enjoy!
Angela Milnes
*Travel was covered to attend the event and this post is compensated.
Terms and conditions:
Giveaway will run from 15/05/2018 – 27/05/2018.
There is one prize to be won.
The prize is non-transferable and no cash alternative is offered.
One entry permitted per person.
This giveaway is open to UK entries only.
Entrants must be age 18 or over.
Data controller for the purposes of this giveaway is The Inspiration Edit. Your details will not be used for any other purpose than selecting/informing a winner.
Winner's details will be passed to Flea Enterprises, who are responsible for sending out the prize.
Entrants must enter by leaving a comment on this blog post.
All entries will be checked.
The winner will be chosen at random from valid entries after the closing date
The winner will be informed by email or on Twitter.
Failure to respond within one week may result in a new winner being drawn.
Once drawn, the winner's name will be displayed on this blog post
Entry into the giveaway will be deemed as acceptance of these terms and conditions.
THE WINNER IS KIM CARBERRY – DRAWN VIA RAFFLE