Frog Sensory Bin Preschool Activity
Frog Sensory bin ideas can be a super fun way to teach about pond life. In fact I am a big fan of Sensory bins for little ones. As an early years teacher I grew to love the idea of child based play and interest based learning.
Today we have a fantastic, fun and simple activity using rocks, water play, frogs and succulents. This is something the little ones can enjoy and is a great opportunity to teach children about frogs.
*I use affiliate links in this post. If you buy anything from my links I will earn a small commission*

What You Will Need To Make Your Frog Sensory Bin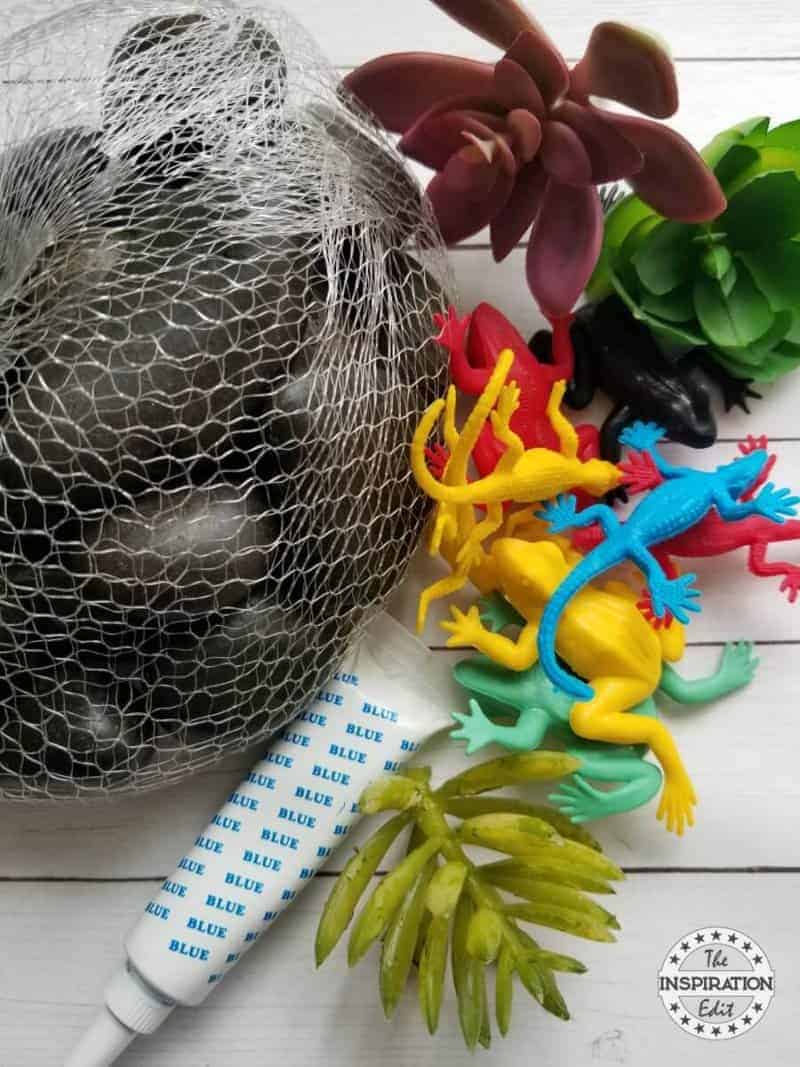 Rubbermaid 11.4 QT Dish Pan, Bisque (FG2951ARBISQU)

MICHLEY 25pcs 0.9

Margo 30 Lb. Large Mexican Beach Pebble 3 in. to 5 in.

Let's Make This Frog Sensory Bin

Begin by filling the bin about ½ way full with warm or room temperature water.
This will make it more comfortable for little hands.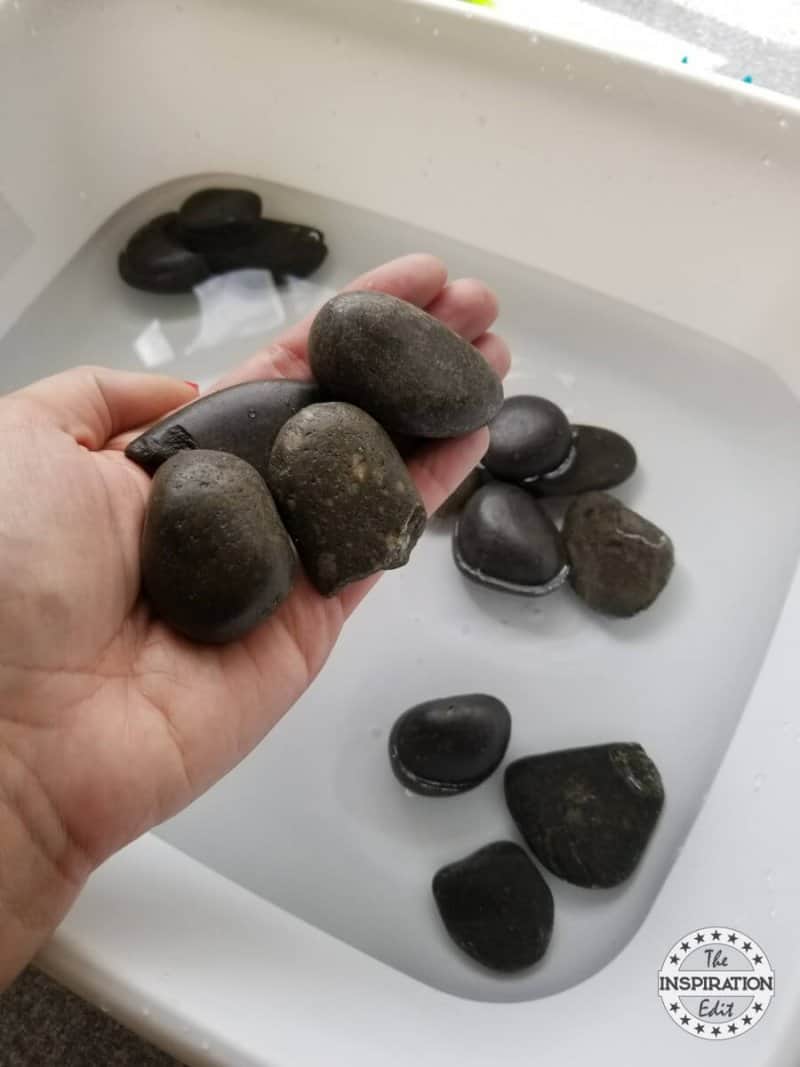 Add in the river rock, or allow kids to add it for you.
You can count the rocks as you add them in, watch for them to splash, and even think about adjectives that describe them.
Add in the faux plants, this time doing the same thing.
You can ask children if the plants sink or float. How are they different from the rocks?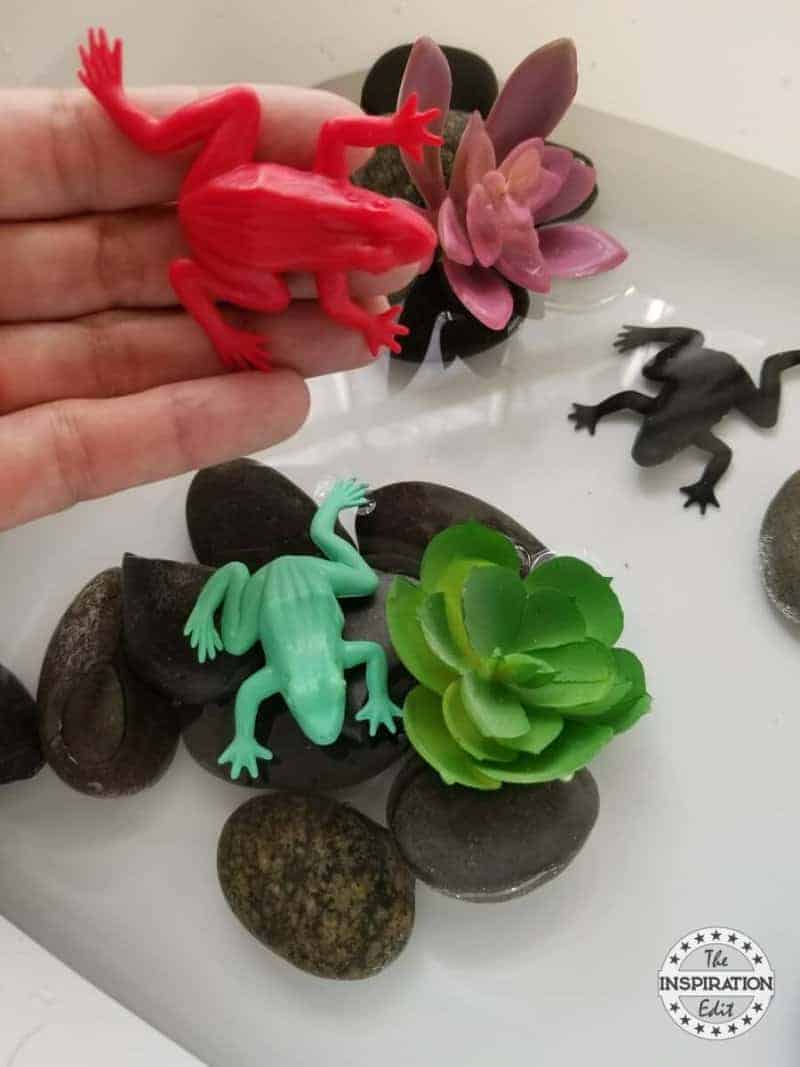 Finally add in your frogs.
There are lots of ways to incorporate these into mini lessons, such as talking about the colour, the sounds they make, what they eat, why they like water, and what their natural habitat may look like.
Optional: add a drop of blue or green food colouring to give the water even more excitement.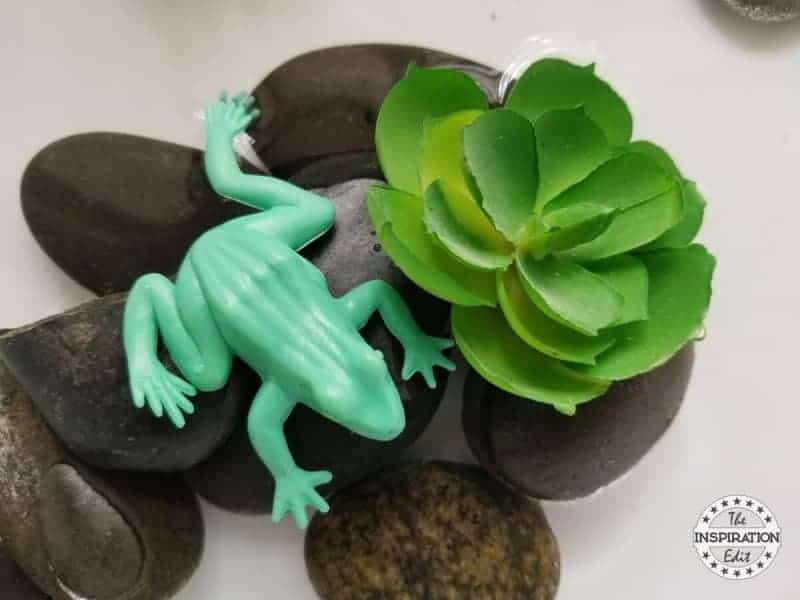 Before use, place the bin and its contents on a placemat to help protect the surface from splashes and spills.

Once your frog sensory bin is full and ready for use, you can allow for self-guided play.
Allow children to strengthen fine motor skills by adding scoops, spoons, and cups for them to manipulate the contents with.


When you are done, you can cover the bin with a fitted lid until you are ready to play again.
Or, drain the tub and place contents in a plastic baggie until needed.
Related Products
Spice Supreme Assorted Food Colors Red Blue Green Yellow 1.2 Oz

Khalee Mixed Artificial Succulent Plants Fake Succulents, (12 Different PCS, Random)

2 oz. Plastic Disposable Portion Cups, Souffle Cups, Jello Shot Cups – With Lids [100 Pack]

Please Pin This Frog Sensory Bin Activity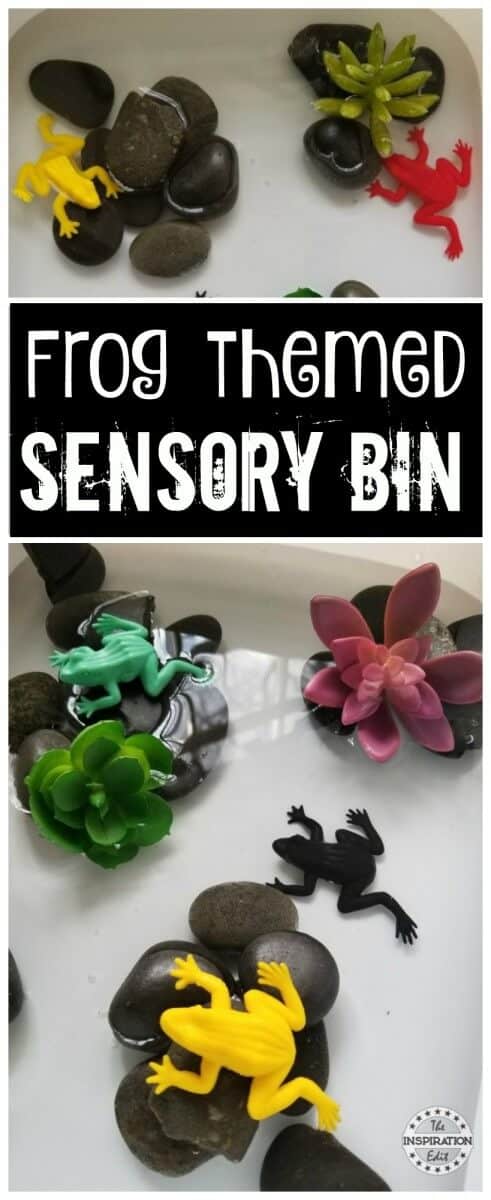 About Angela Milnes
Angela Milnes is a Qualified Early Years Teacher who has specialised in Preschool and Kindergarten teaching. She has a wealth of experience teaching young children and is passionate about kids crafts and having fun as a family. Angela has also taught cooking skills and loves to share both family recipes and easy instant pot recipes here on The Inspiration Edit. Follow her on Pinterest!