20 Delicious Recipes For Minion Fans
Today on the blog we have a collection of 20 Delicious Minions Inspired Recipes. Sylvia and I have always loved Minions ever since we discovered the Despicable Me movies and she even played a minion in a dance theatre production several years ago which was fantastic to see. You can visit our blog post confessions of a despicable me fan here. I hope you find some fantastic fun and inspiring minion themed ideas.
Angela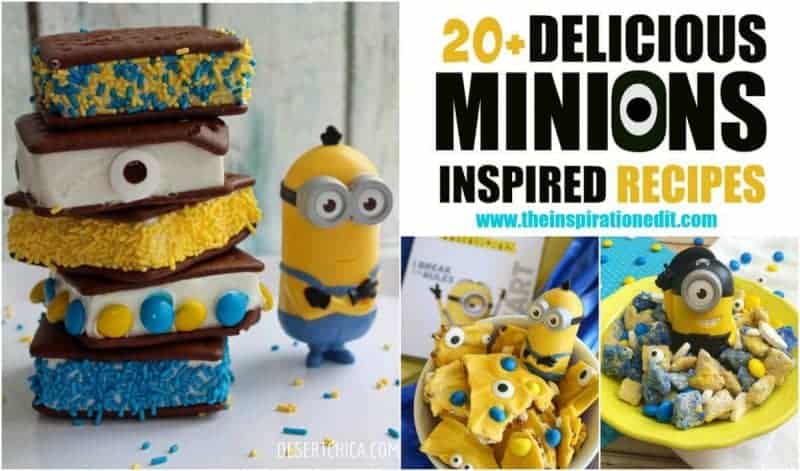 1. Despicable Me Minions Cupcakes
2. Minions Frozen Fruit Pops
3. Minion Kids Snack
4. Minion Themed Pops Fun snack Idea
5. Minions Easy Pretzel Bark
6. Fun Minions Snack Recipe Brownie Smores
7. Made Minion Cupcakes
8. Minion Pumpkin Cupcakes
9. Minions Muddy Buddies
10. Minions Rice Treats
11. Despicable Me Minions Cupcakes Recipe
12. Minion Oreo Cookies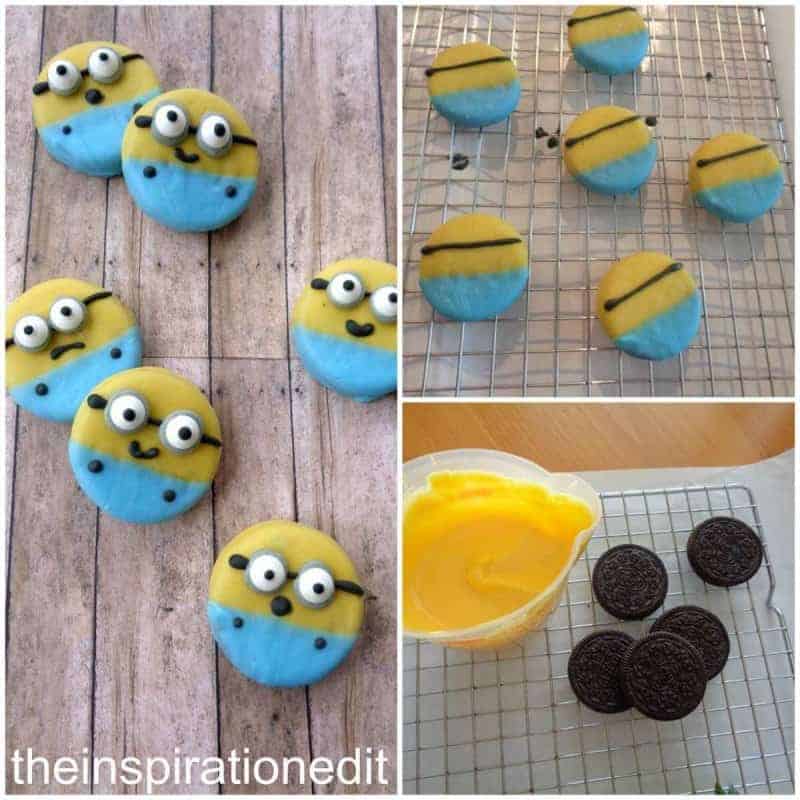 13. Minion Movie Fun Snacks
14. Snacks For Your minions Fan Minion Popcorn Recipe
15. You Are One In A Minion
16. Minions Trail Mix Recipe
17. Easy Minion Cheese Stick Snack Idea
18. Minion Pretzels
19. Minion Ice Cream Sandwiches
20. Minion Cake Pops
Related Products
Wilton Disposable 16-Inch Decorating Bags, 12 Pack

Chefmaster by U.S. Cake Supply 7 Color Cookie Icing Set – Pack of All 7 Colors in 7 Ounce Ready To Use Decorating Pouches – Black, White, Red, Blue, Green, Orange, Pink

Freshware CB-121RD 15-Cavity Silicone Mold for Cake Pop, Hard Candy, Lollipop and Party Cupcake with 24-count Paper Sticks, Recipe Included

I hope you enjoy these selections of Minion Inspired recipes. Try them now!