Baby Bird's Nest Craft Kids Will Love
Spring time can be so special, the light returns, the flowers begin to grow and you can hear the birds tweeting in the trees. Have you ever been on a bird nest hunt. As children, we would go to the woods and while we were there we would look out for bird's nests and see how many we could find. Today we have a cute and super fun birds nest craft which I am sure you will love. Enjoy.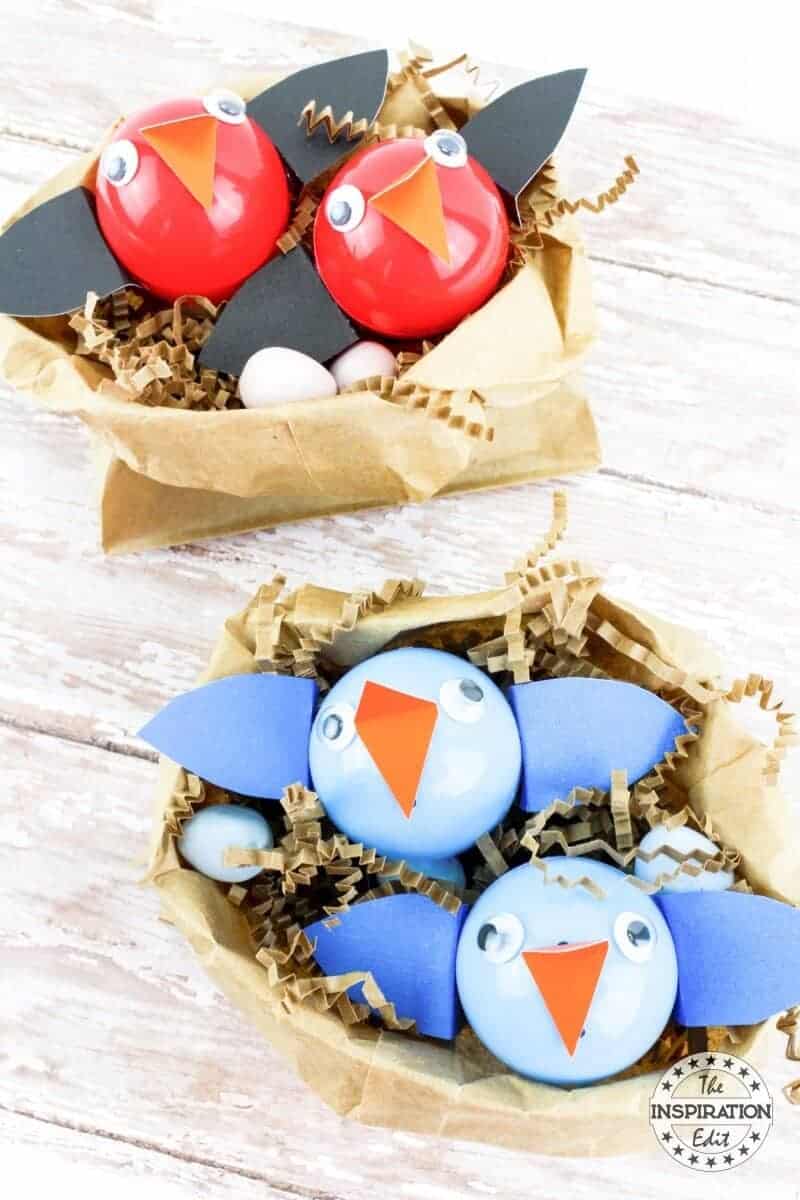 *I use affiliate links in this post. If you buy anything from my links I will earn a small commission*
What You Will Need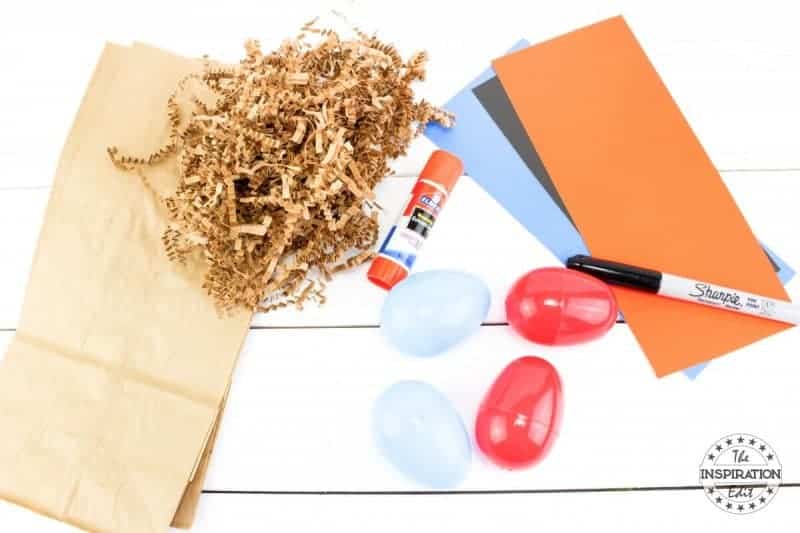 Paper Lunch Bag – 50 Count

Plastic Easter Eggs (24 Pack) Hinged 6 Asst Colors

Pacon Card Stock, 8 1/2 inches by 11 inches, Colorful Assortment, 250 Sheets (101199)

Let's Make It
Cut off the top half of each paper bag. Open each bag up and fold the edges down a little bit and fill each one with the shredded paper.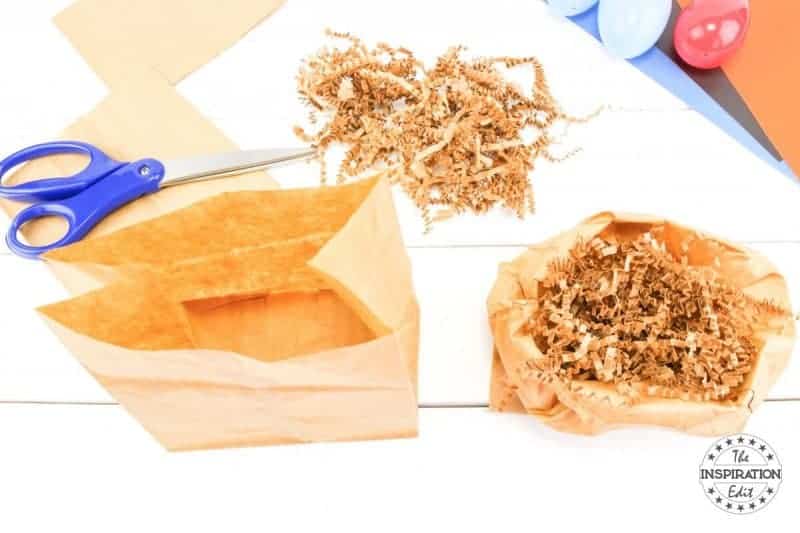 Cut out 4 little blue bird wings and 4 little blackbird wings. Mine just looked like little leaves, but with one end having a flat edge. Fold over the flat edge just about a ¼ inch so you can glue the fold to the egg and the wing will stick out.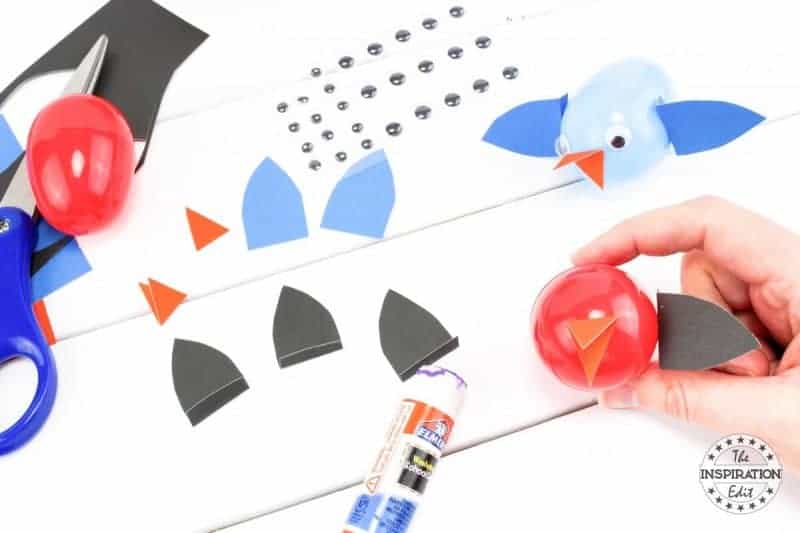 Glue a wing on each side of the eggs about halfway down the egg where the line is. Make sure the top of your baby bird is the rounded end of the egg.
Cut out 4 little orange beaks. I just folded a piece of orange paper in half, and starting at the fold, cut 2 lines that come to a point. It will look like a folded triangle that opens up like a beak does. Glue a beak on each rounded end of the eggs.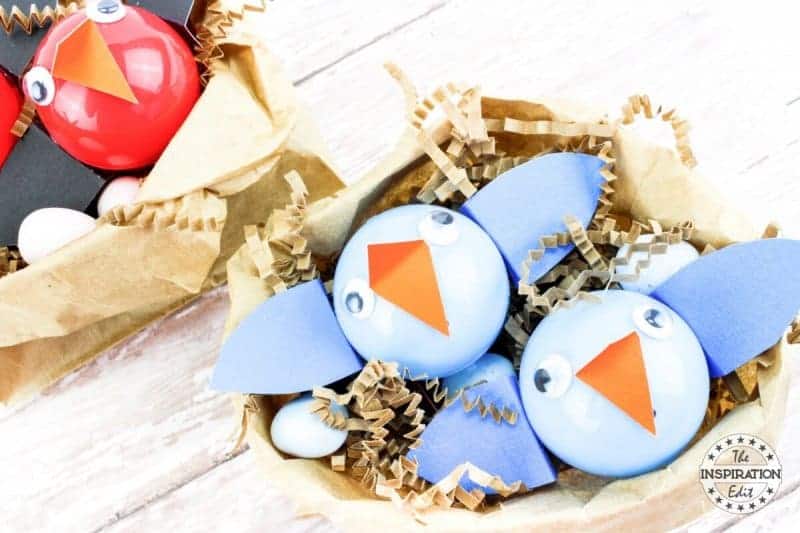 Now just draw 2 little eyes on right by the beaks or glue on your googly eyes if you are using those. Set the 2 blue birds in one of the bags so they are looking up in the air. Set the red birds in the other bag the same way.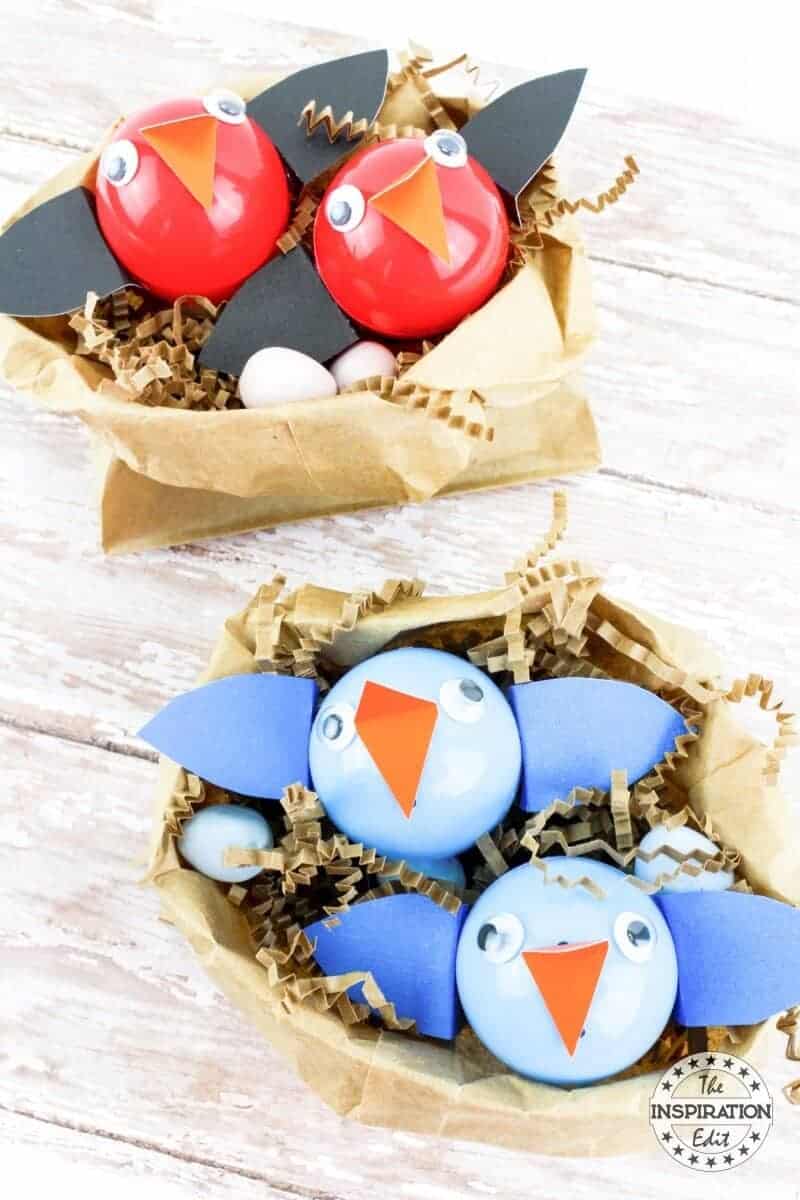 Add some little chocolate Easter eggs into the nests if you would like!
Have fun!!
Related Products
Creativity Street Wiggle Eyes Assorted Sizes, Black, 100-Piece (CKC344602)

Elmer's Disappearing Purple School Glue Sticks, 0.21 oz, Pack of 2 (E522)

Sharpie Extreme Permanent Markers, 2-Pack, Black (1919845)