Today I am sharing a sweet treat. 20 Valentines Cupcakes which you must try. There were so many fantastic valentines cupcakes to choose from but these are my top 20. I hope you enjoy this sweet treat post.
I'd love you to share with me which cupcake is your favourite? Are you a fan of cupcakes?
My husband is and he may very well get one for Valentines Day this year. I hope you have a wonderful Valentines and enjoy this little post of cupcake inspiration.
20 Valentines Cupcakes You Must Try
We have compiled a list of the best Valentine's Day cupcakes for you to check out! Take a look at what we have below!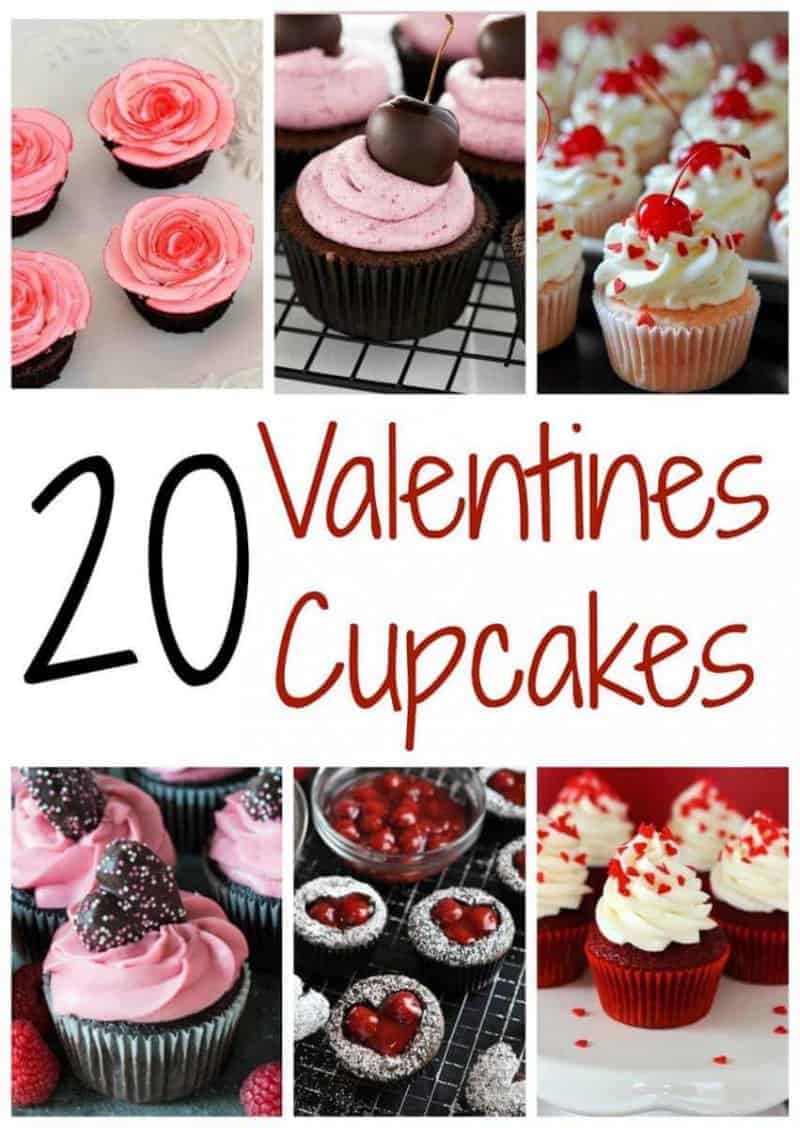 *I use affiliate links in this post. If you buy anything from my links I will earn a small commission*
Kids Activities Blog
Conversation hearts are a great way to get kids talking and reading. Use them at home or make them for the kids to take into school.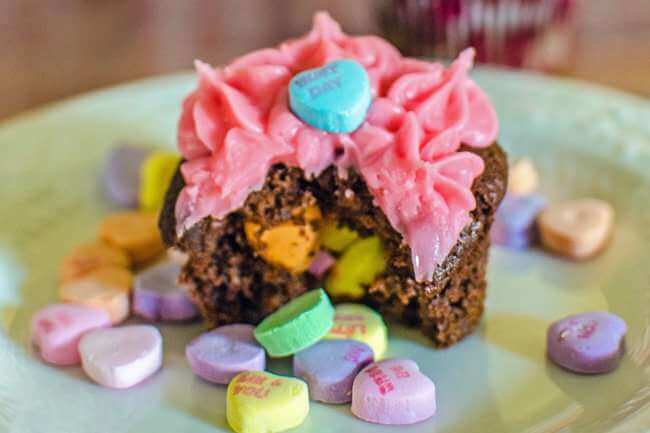 Crafty Morning
You can't have V-day without hearts. These simple cupcakes are a perfect way to say, "I Love You" to someone special in your life.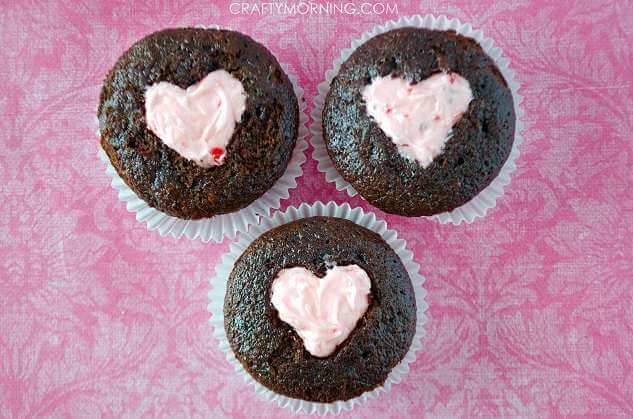 Eoonfirst Gold Foil Metallic Cupcake Case Liners Baking Muffin Paper Cases 198 Pcs

Lasten Muffin Pan, Non Stick Carbon Steel Bakeware Mold, Cupcake Muffin Mold Pan, Cake Cookie Baking Pan, Muffin Baking Pan Bakeware Tray 10.43 x 7.17 x 1.1 inch, 6 Cup

Multi-Color Pastel Heart Sprinkles/Quins, 2.5 Ounces

Your Cup of Cake
Made from scratch, these cupcakes really show someone how much you love them. If your special person loves red velvet cake, they will love these cupcakes.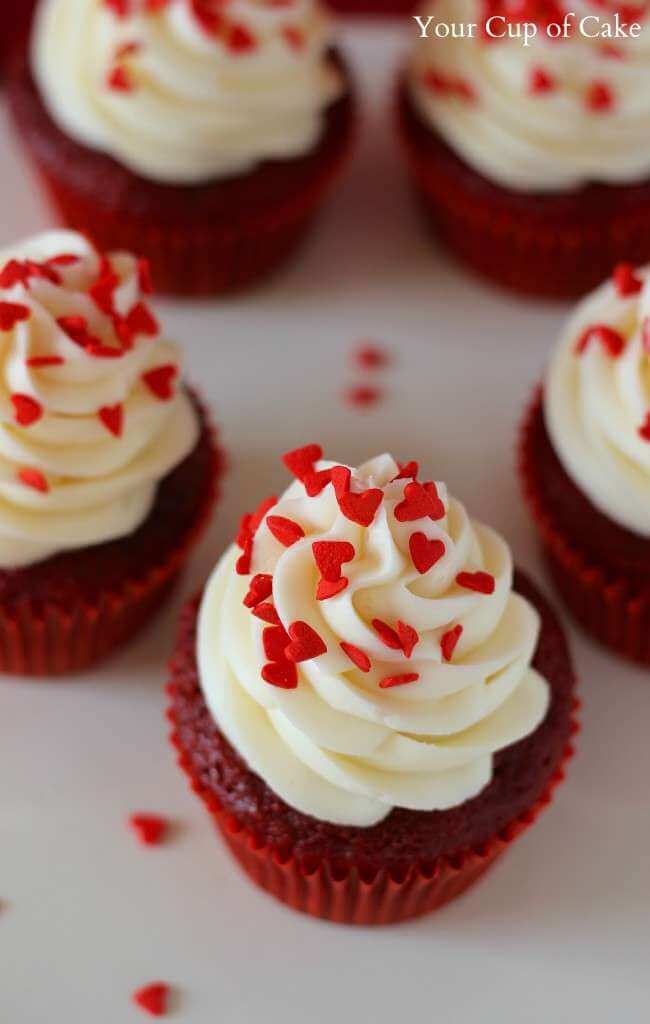 Indulgy
OMG! I LOVE chocolate covered strawberries. If you want to go all out this Valentine's Day, this is the way to do it. Chocolatey, fluffy goodness topped with chocolate covered strawberries is a slice of heaven.
Flour Arrangements
Fresh raspberries, Framboise, and sinful dark chocolate come together in these decadent cupcakes for a taste of heaven everyone will love.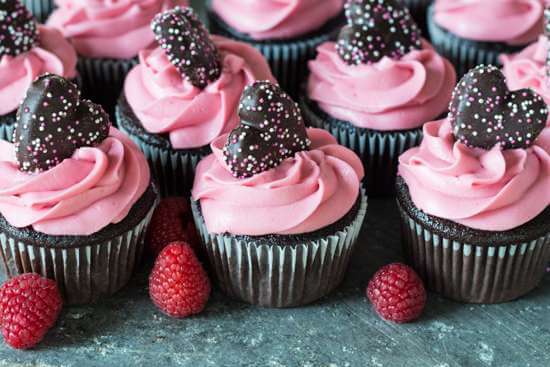 Life Love and Sugar
The way to a man's heart is through his stomach, but the way to a woman's is how thoughtful the gift was. These "love" cupcakes are thoughtful, sweet, and delicious.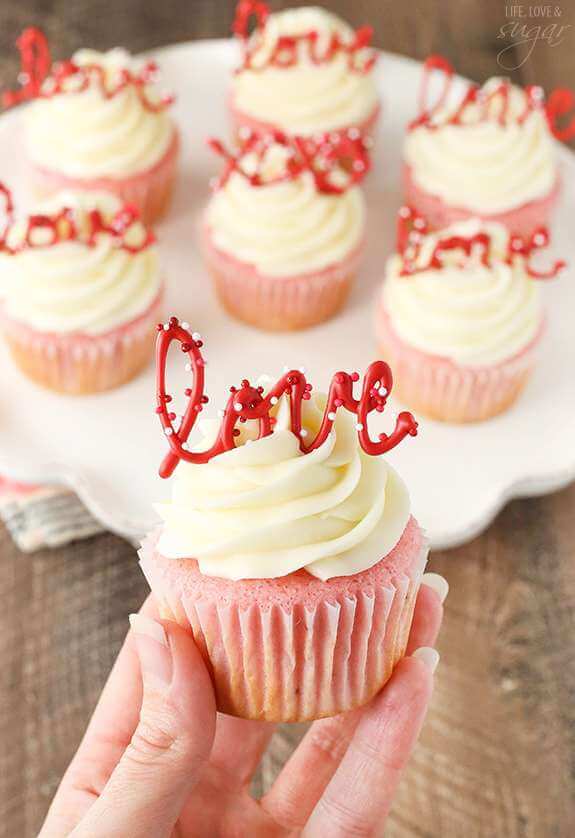 Dollibu Sitting Elephant Big Eye I Love You Valentines Stuffed Animal – Heart Message – 7 inch – Super Soft Plush – Item #K5189-5998

J.K. Adams 12-Inch-by-2-3/4-Inch Maple Wood Medium Gourmet Rolling Pin

Lovely Sweetheart Red Retro Kitchen Aprons Woman Girl Cotton Polka Dot Cooking Salon Pinafore Vintage Apron Dress Christmas

Baked by Rachel
Made with real cream cheese frosting, these cupcakes are delicious down to the very last bite. Add some pink candy hearts and you have a cupcake filled with love.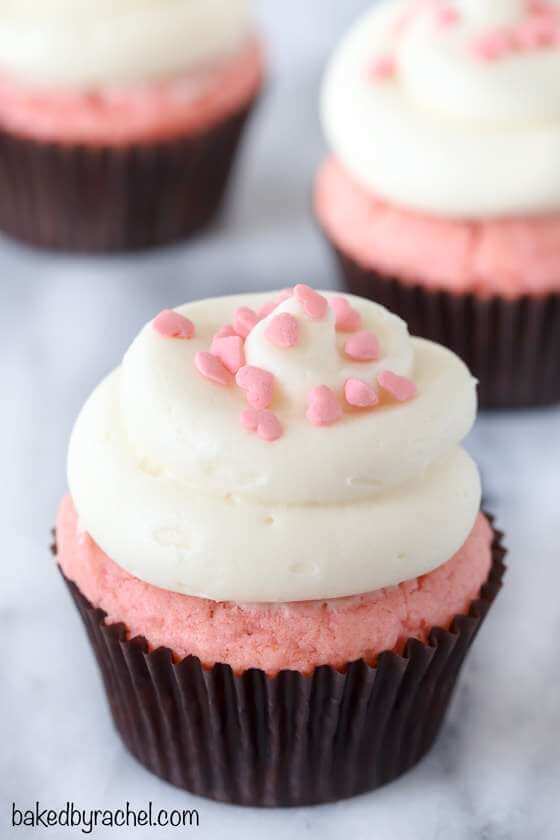 Jenn's Blah Blah Blog
These strawberry and banana cupcakes remind me of a banana split without the ice cream. Fruity and delicious, these cupcakes are perfect for Valentine's Day.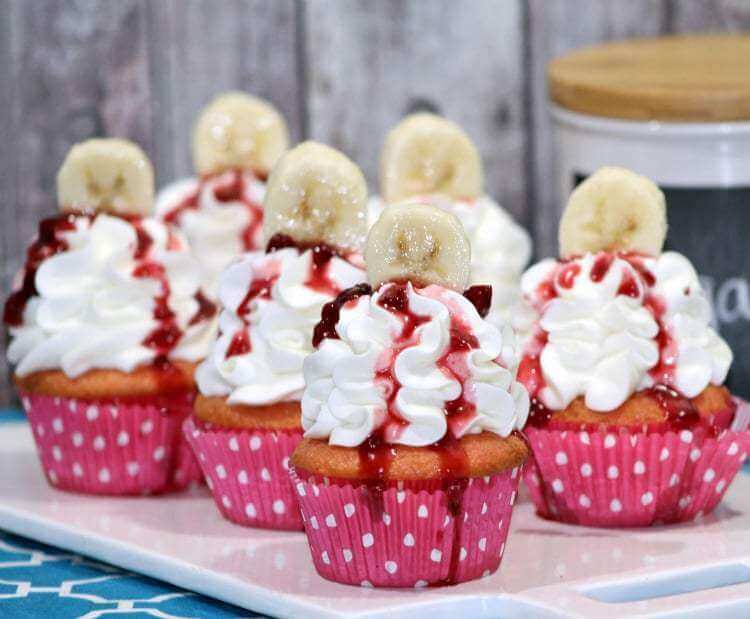 Chirping Moms
Who doesn't like strawberry and chocolate. These decadent treats are made with a sweet strawberry frosting turned into a heart. Share the love with these cupcakes.
Mountain View Vineyard
Wine and chocolate scream Valentine's Day. There really is no dessert experience quite like this one. Made with wine instead of water, and served with a glass of sweet, fruity wine, these cupcakes are the perfect romantic dessert.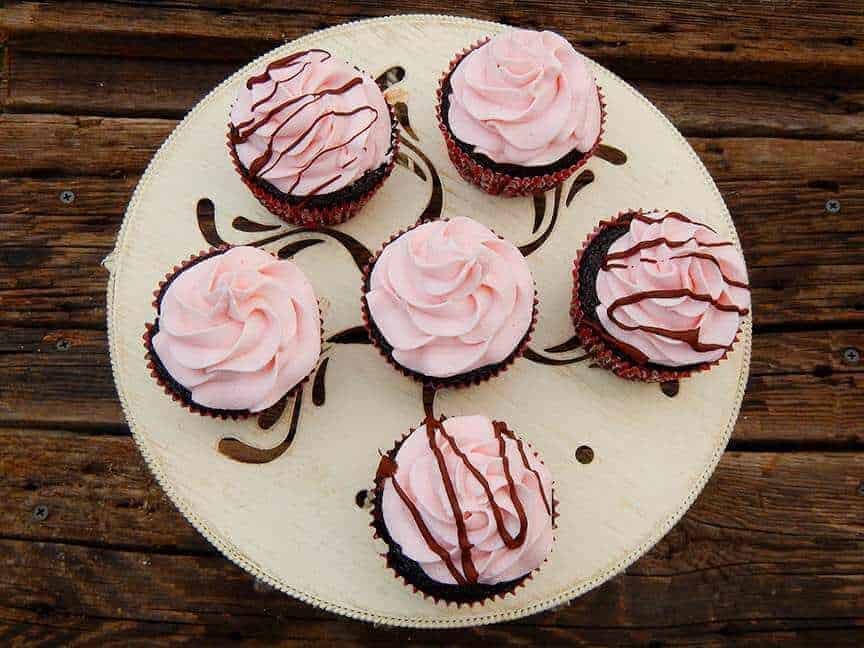 Fun with Frosting: A Beginner's Guide to Decorating Creative, Fondant-Free Cakes

Max Fun Set of 6, 3-Inch-Tall DreamWorks Movie Trolls Action Figures Cake Toppers

Birthday Cake Design Party

Baked by an Introvert
If you like chocolate covered cherries, you are going to be in heaven with these Chocolate Cherry Cupcakes. This cupcakes is filled with cheery preserves, topped with cherry buttercream frosting, and is super moist.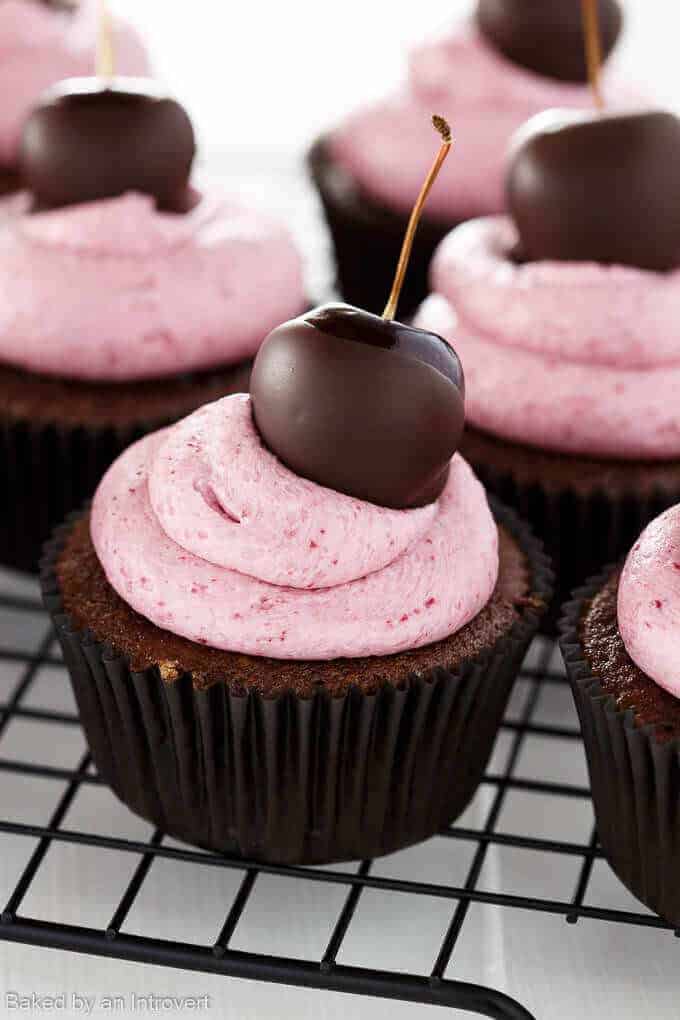 Easy Peasy and Fun
These XOXO cupcakes are perfect to make with kids. They are simple enough for kids to decorate and delicious enough for the whole family to enjoy.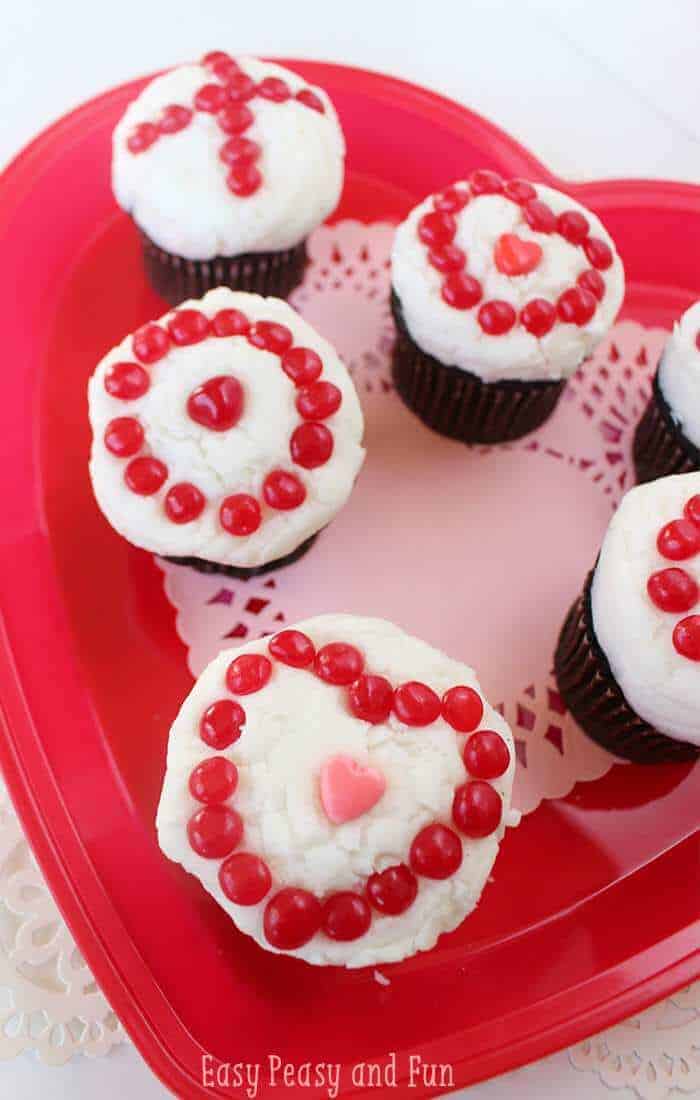 Related Products
LetGoShop 24-Pcs Reusable Silicone Cake Molds Baking Molds Muffin Cups, Nonstick & Heat Resisitant Baking Cups Cupcake Baking Liners

Sally's Baking Addiction: Irresistible Cookies, Cupcakes, and Desserts for Your Sweet-Tooth Fix

Royal Brown Tulip Style Baking Cups, Medium, Sleeve of 200

Silicone Molds, 2Packs Silicone Muffin Pan Non Stick Cupcake Baking Pan (Red)

The Betty Crocker The Big Book of Cupcakes (Betty Crocker Big Book)

Pantry Elements Silicone Cupcake Liners / Baking Cups – 12 Vibrant Muffin Molds in Storage Jar

Pin Me