Today we are sharing a review of the Schleich Horse Club Rider Cafe. This is a fantastic toy which we were gifted.
Schleich Horse Club Rider Cafe
My daughter has never been horse riding. That's one activity Sylvia would love to try out in future but it doesn't stop her love for Horses. In fact I remember taking her to visit a horse that lived in the field near us. We fed the horse a carrot and Sylvia could not stop laughing. She was really small at the time.
When I had better health we would regularly visit the local Cafe for hot chocolate and a jacket potato or eggs on toast. I miss those days when my little girl was too young for school, she is growing up fast.
When we were asked to review the new Horse Club Rider Cafe from Schleich, I instantly knew it would be a big hit for Sylvia and I was right.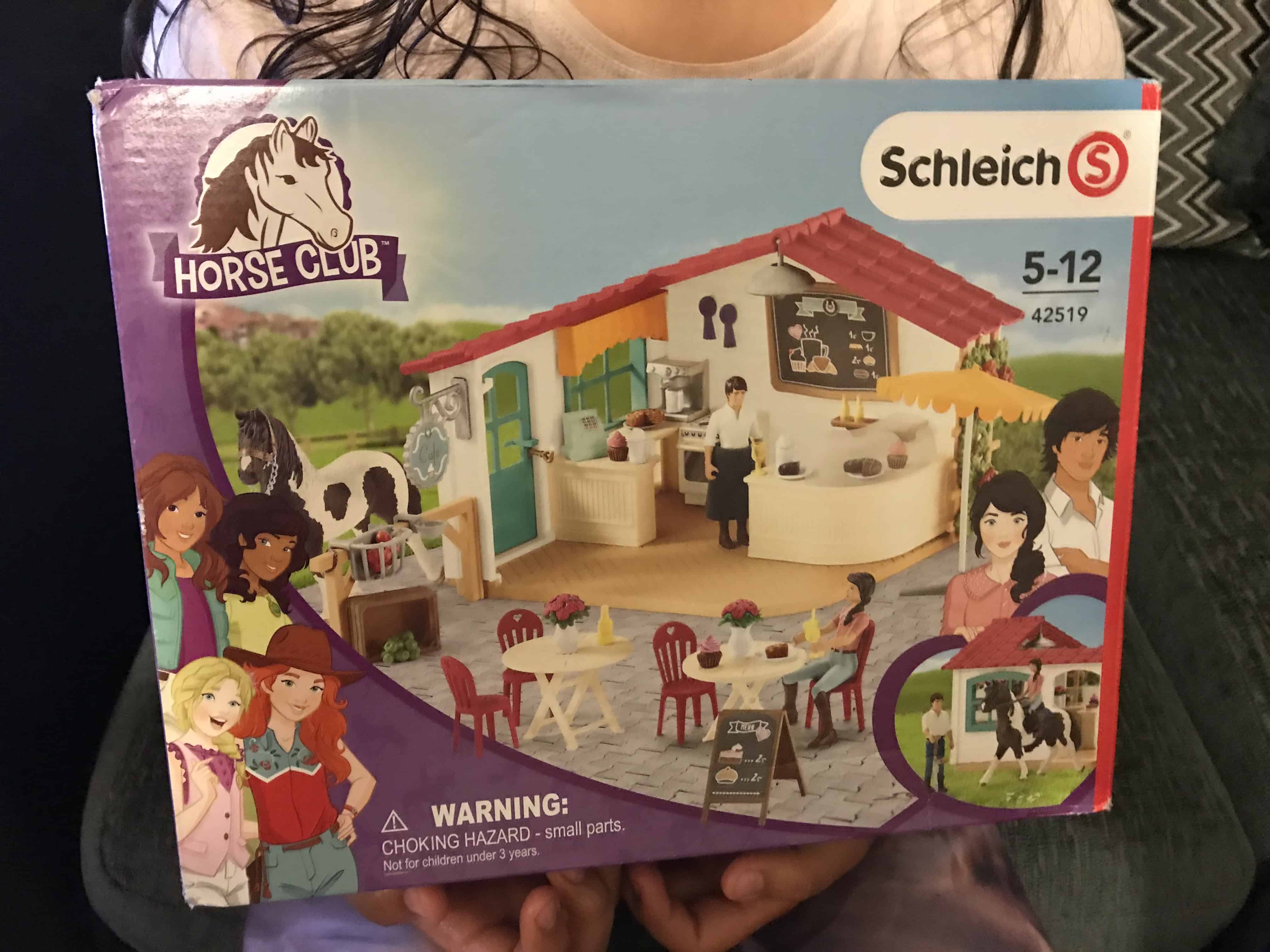 Cups And Saddles Rider Cafe by Schleich
The Schleich Horse Club Rider Cafe is a fantastic play set for both boys and girls aged 5 to 12 years. The main feature of this Schleich play set is the Cafe which is around 22cm long by 20cm wide.
The playset comes with two characters or moveable figures, a female horse rider named Emily and a male cafe owner called Tom. These figures are able to move around and can be used to act out scenes in the Cafe or act out horse riding.
The Schleich Horse Club Rider Cafe has one horse named Pino and the horse comes with a saddle and reigns. Both the Tom and Emily figures can ride Pino the horse.
Horse Club Rider Cafe Accessories
Along with the cafe, horse and figures, the Horse Club Rider Cafe has plenty of accessories that make this kids play set even more fun to play with.
The Cafe has over 60 pieces which includes an oven, a till, chairs and tables, a sun shade, wooden stable fence, plus plenty of cafe utensils and food.
The Cafe accessories add to the fun of the playset and kids can act out scenes in the cafe and use their imaginations to role play with the figures provided.
Where To Buy The Scheich Horse Club Rider Cafe?
You can purchase the Horse Club Rider Cafe and Accessories from a number of toy stores including Smyths Toys. The Rider Cafe retails for £39.99. I think this play set would make a great gift or toy for any child who loves horse riding or simply loves horses.
My daughter really liked the Horse Club play set and with any toy or product we review, she is given the option to keep the toy or pass it on to a friend or someone in need. Sylvia wanted to keep this play set and has it set up in her room. It's a real hit with my daughter!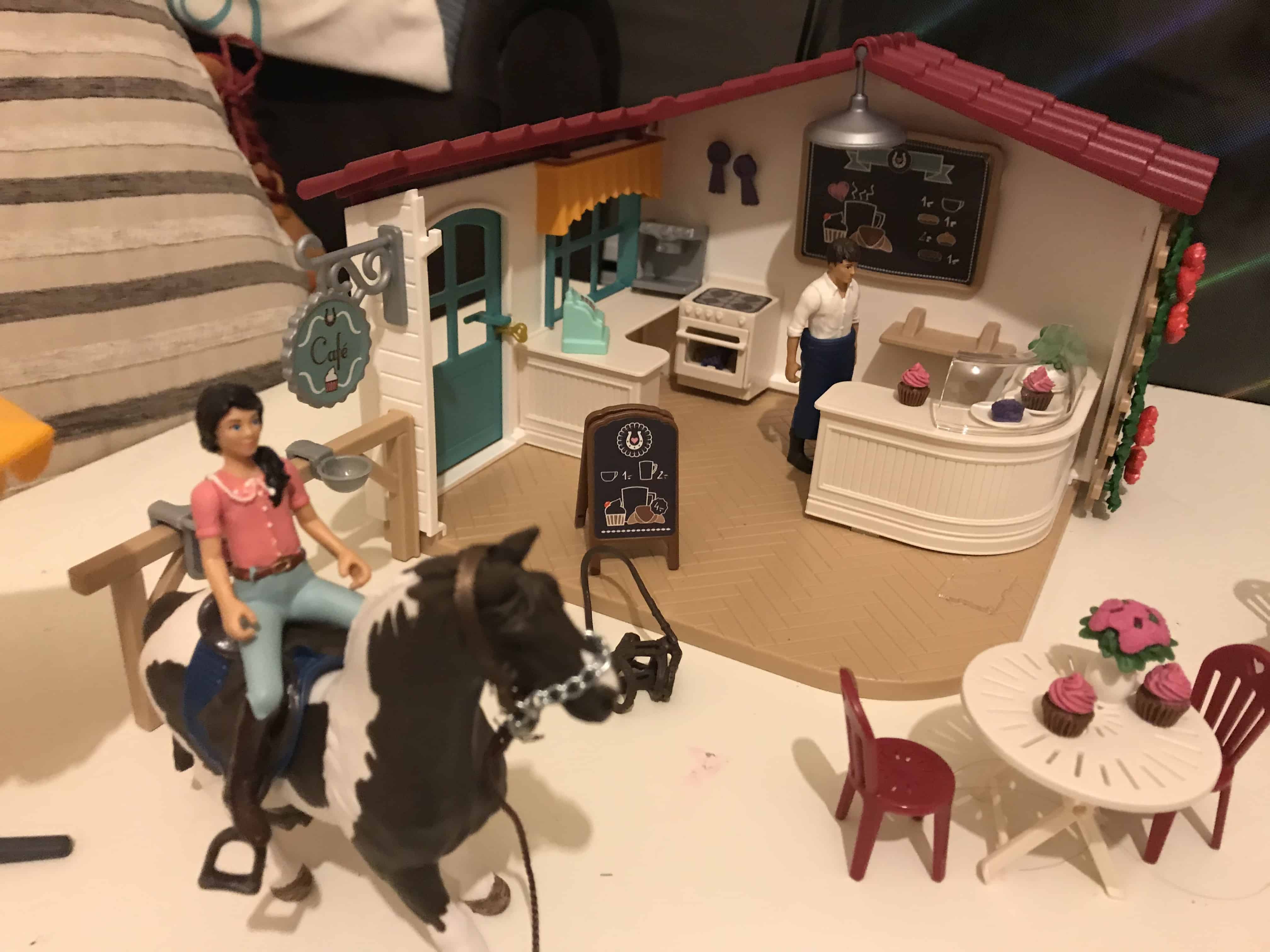 The Scheich Horse Club Rider Cafe is a great playset and can go well with the following Scheich Horse Club products:
Scheich Horse Club Riding Centre
Scheich Horse Stall And Mare Playset
Scheich Horse Club Mobile Vet & Foal Playset
Scheich Horse Club Pick Up With Horse Box
And of course there are a range of Scheich Horse Club horses and riders to collect too!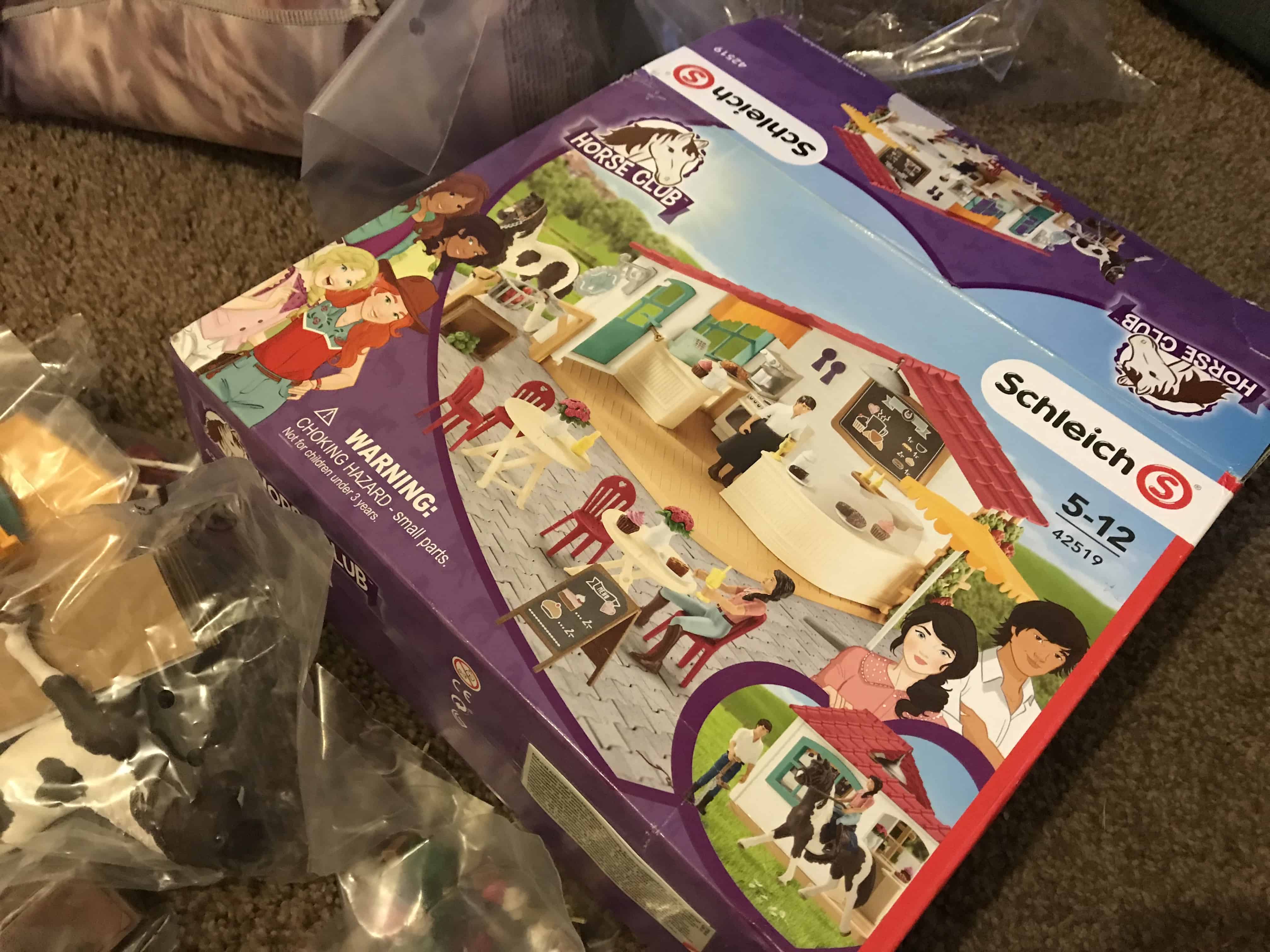 We love this play set and are really pleased with the quality. This was gifted and all opinions are our own!
For more Toy Reviews – Why not check out the following: