Who doesn't like Rice Krispie Treats? We all love and devour them, so I came up with a twist. Caramel Apple Rice Krispies Treats are a fun twist to an already loved treat!
Everyone in my family eats them up as soon as I make them. I am sure your family will love them too! Plus, its a super simple recipe that can be done quickly or even as a last minute dessert for a party. Check it out!

*I use affiliate links in this post. If you buy anything from my links I will earn a small commission*
Rice Krispies Ingredients:
3 C. Rice Krispies or off-brand crisped rice cereal
5 oz of mini marshmallows (about half of a 10 oz bag)
3 tbsp. butter, cut into 1 tbsp. chunks
1/2 C. apple chips, broken into small pieces
12 caramels, unwrapped
2 tsp. butter
2 tbsp. sweetened condensed milk
How to make Caramel Apple Rice Krispies Treats
Line an 8×8 baking dish with foil and spray with non-stick cooking spray.
Heat the mini marshmallows and butter in a medium saucepan on low/medium heat.
3. Once the marshmallow and butter begin to melt, add in the 1/2 cup of apple chips.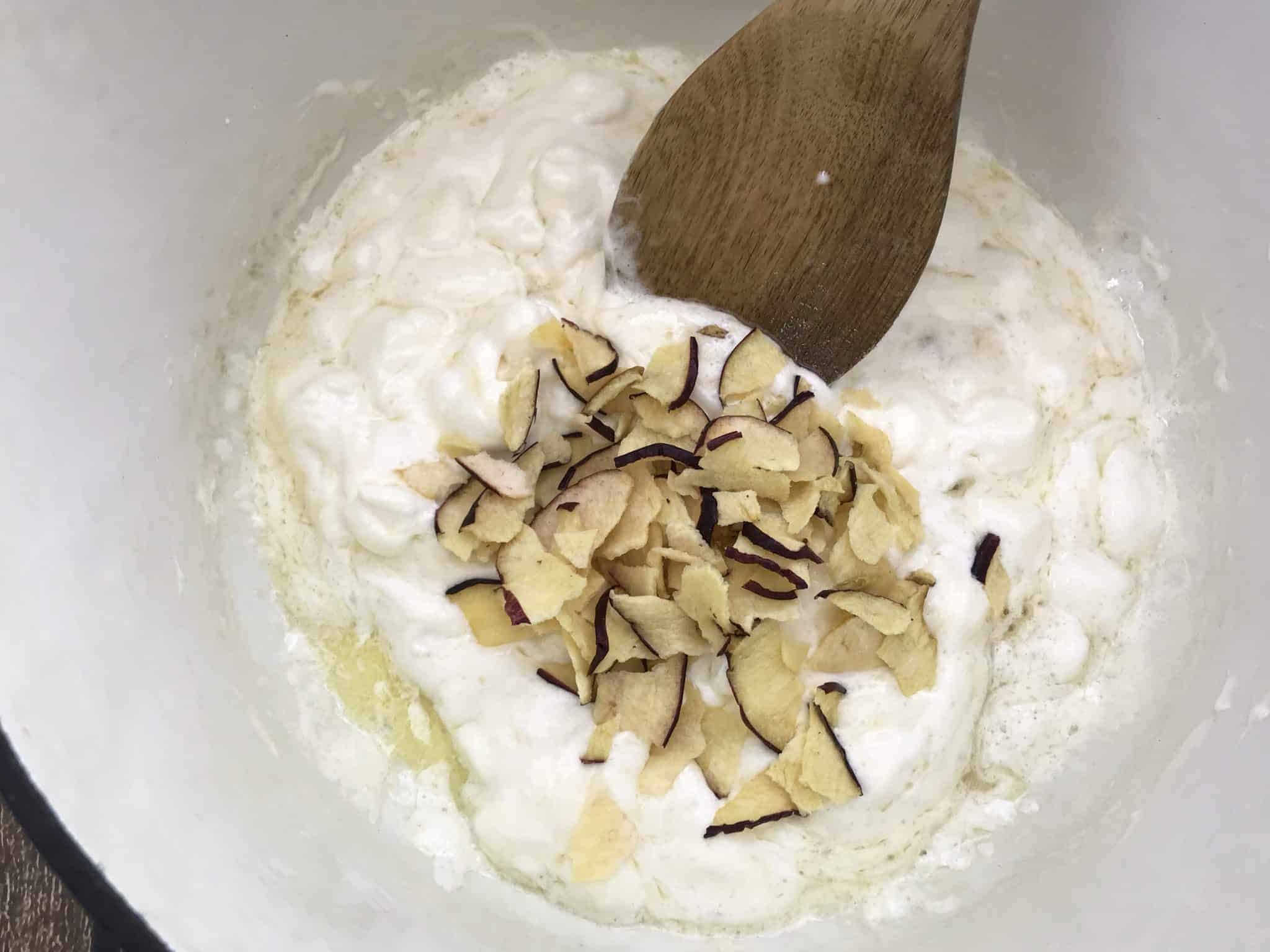 4. Allow the marshmallows to melt about 3/4 of the way and then fold in the Rice Krispies cereal.
5. Mix the mixture until sticky.
6. Pour the mixture into the prepared baking dish and press down with the back of a spoon and set aside.
7. In a medium saucepan allow the 12 caramels, butter and sweetened condensed milk melt while stirring occasionally.
8. Once the mixture has melted drizzle over the top of the Rice Krispie Treats and allow the caramel to set.
9. Cut the Rice Krispie Treats into 9 squares.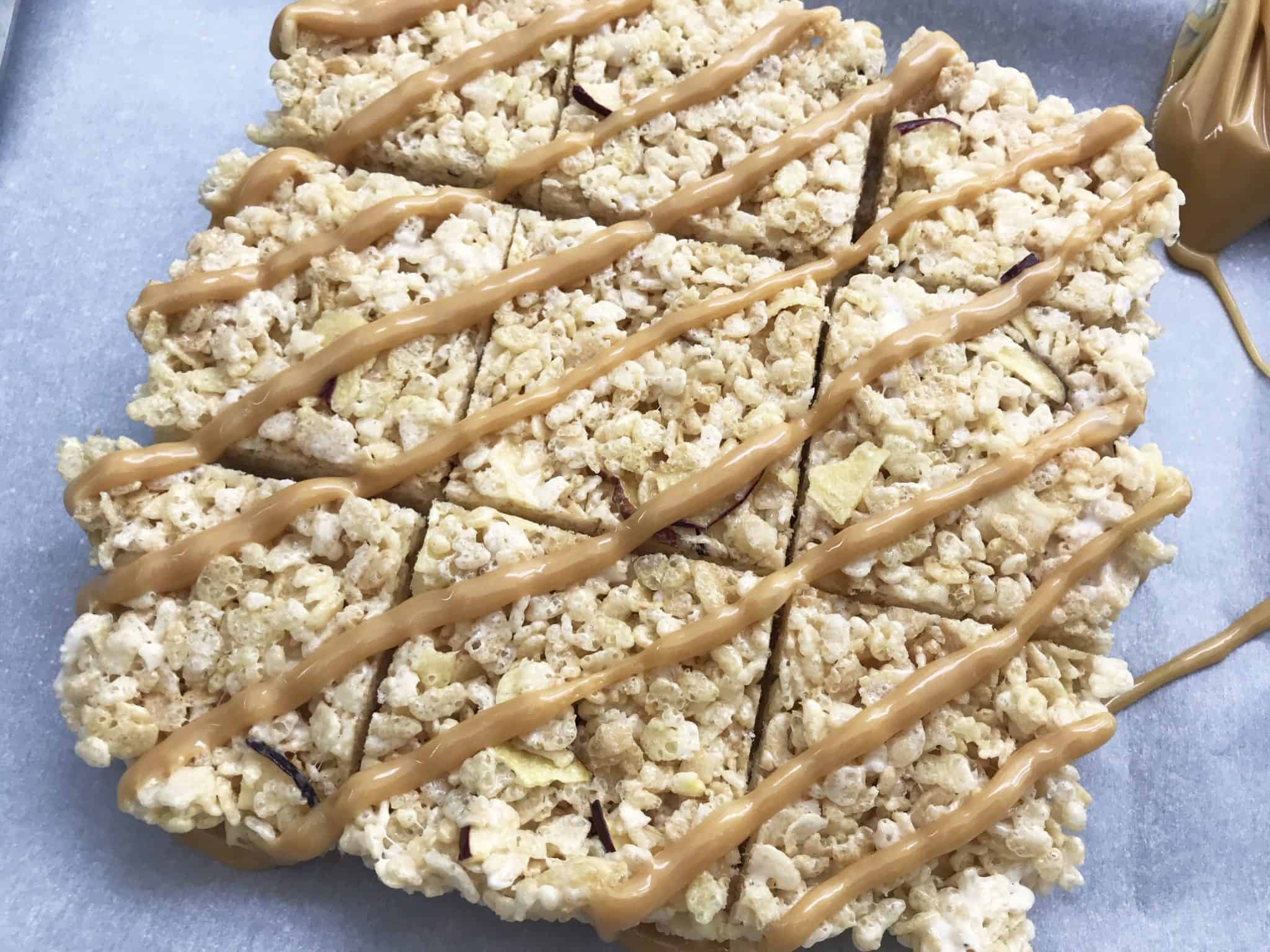 *Don't let the marshmallows melt completely as this will lead to hard Rice Krispie treats
Enjoy!
Busy now? Please pin this fantastic autumn fall recipe!