These super cute diy ideas for cat lovers are purrfect for you to make.
My family have always owned a cat from as long as I can remember and I think it's safe to say we have quite a few cat lovers in our family. We are also fans of frugal DIY projects and art so it only makes sense to create this fantastic roundup of cat art ideas for you to enjoy!
Cat themed craft ideas can be fun and easy to make. If you've ever had any cat art ideas what have you made? My daughter created the most adorable toilet tube cat once. I wish I had taken a photo.
Well, enjoy this post and all the wonderfully purrfect cat themed craft ideas. They are lovely!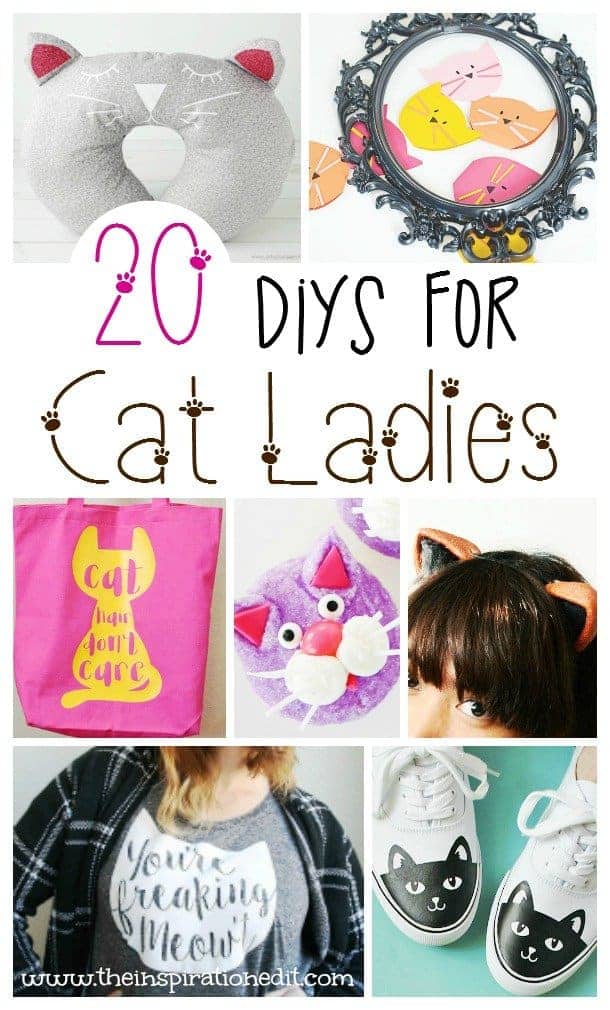 *I use affiliate links in this post. If you buy anything from my links I will earn a small commission*
Before I share these diy ideas for cat lovers I wanted to share a few pointers on how to know when your cat is content, happy and in love with you, their owner!
Signs Your Cat Loves You
So how do you know if your cat loves you?
It's pretty simple! Here are some of the things to look out for as signs your cat loves you.
Head bunting. When your cat pushes their head up against you. This is a sign of love as they are sharing pheremones and showing they trust you and feel safe.
Showing the tummy. When your cat feels safe and secure they will lay in a position where their tummy is face up. This demonstrates trust and love and is a sign they are very comfortable around you.
Licking And Grooming. When a cat licks your hair or ears it is a sign that you are friends and they clearly trust you.
Gifting. When a cat brings a dead gift to the door, it's a sure sign that they love you as they have chased and caught a gift just for you! .
Powerful Purrs. A powerful purr can be a sign of contentment and happiness. If your cat sits and purrs around you then they are super happy and it's a sure sign they love you.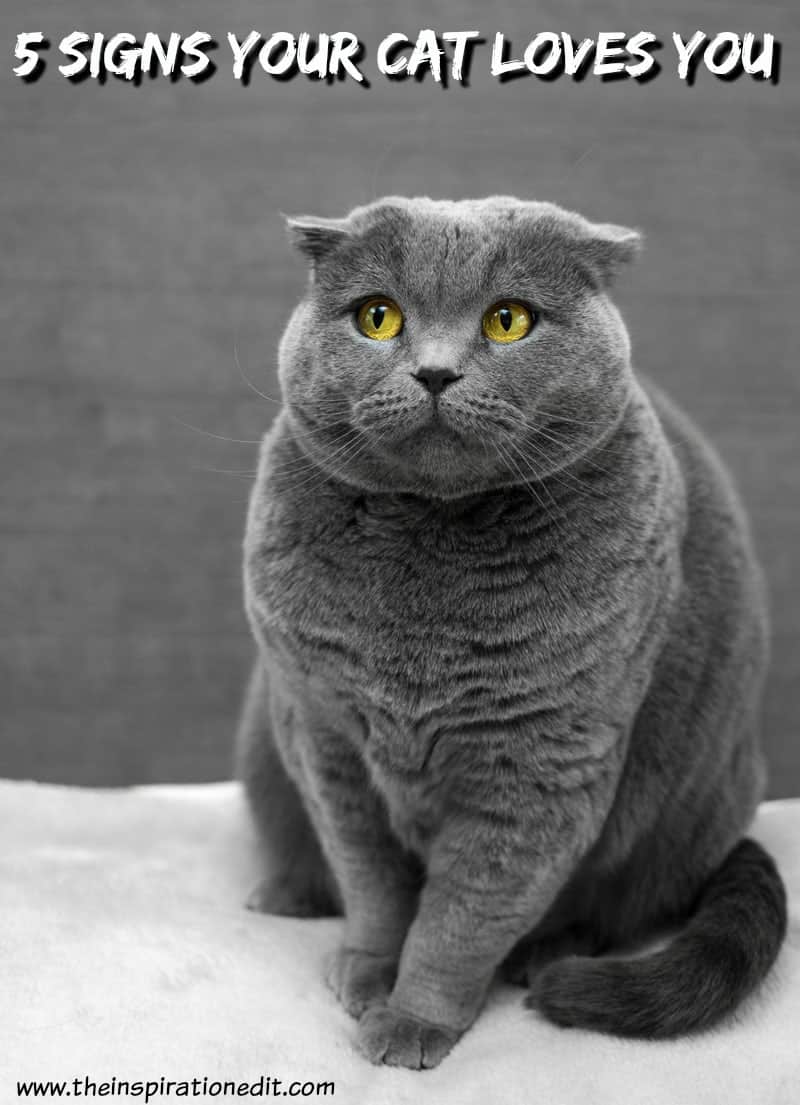 Super Cute Cat Arts And Craft Ideas
These cat arts and craft ideas are cute and fun. I love the cat cupcakes and the cat themed t-shirt the best. Which is your favourite DIY cat project?
DIY Cat Travel Pillow – Artsy Fartsy Mama
DIY Kitty Clay Mobile – A Beautiful Mess
DIY 'You're Freaking Meowt' Tee – Persia Lou
Cat Cupcakes – Skip to My Lou
Cat Mirror – Dream a Little Bigger
Cat T-Shirt Embroidery – Swoodson Says
Bright Paper Cat Garland – A Subtle Revelry
Clay DIY Cat Ears – Darice
Cat Shelves – Plaster and Disaster
DIY No-Sew Cat Pillow – Idle Hands Awake
More Fun Cat Themed Craft Ideas
I do love the cat themed tote bag and that super cute Hello Kitty themed purse. In fact, I love all the cat art ideas I'm sharing today and I'm sure you will too! Enjoy!
Kitty Rice Heat Pack – A Beautiful Mess
DIY Cat Shoes – Persia Lou
Kitty Cat Purse Hack – Delia Creates
DIY Paper Craft Cool Kitty Card – The Craft Blog
DIY Leather Cat Pouch – Lemon Thistle
'Cat Hair Don't Care' Tote Bag – Dream a Little Bigger
Catnaps Embroidery Pattern – Bees Knees Industries
DIY Cat Face Pillow – A Beautiful Mess
Hello Kitty Coin Purse – Easy Peasy Creative Ideas
Cats Are Better Than People Tote Bag – By Brittany Goldwyn
Check out which shoes your pet cat would wear if she could.