The Best Dr Seuss Books To Read With Your Child
Who was Dr Seuss? Theodore Seuss Geisel was an American writer, cartoonist, animator, book publisher, and artist. He wrote many fantastic and much loved children's books under the pen name Dr Seuss and his books are as popular today as they were when created.
I use affiliate links in this post. If you buy anything from my links I will earn a small commission
One of my favourite Dr Seuss Books is Cat In The Hat. We love the story of the Cat in the hat and thing one and thing two. I also love Green Eggs and Ham and The Grinch Who stole Christmas. I recall going to the library as a little girl and reading Dr Seuss Books with my mum.
As a Mother I am now sharing my love of Dr Seuss with my daughter and recently I shared a fantastic Cat In the Hat Cooking Tutorial. I'm sure you will love it.
Today I thought I'd share a list of the best Dr Seuss Books to read with your child. I hope you enjoy this list and have lots of fun discovering the world of Dr Theodore Seuss. He truly was a fantastic author.
The Best Dr Seuss Books To Read With Your Child
So these are my top twnety Dr Seuss Stories. Which is your favourite? Do you have one you like the most? Do you own any Dr Seuss books and does your child enjoy Dr Seuss?
I'd love to hear from you.
Angela x
The Grinch Who Stole Christmas
And to Think That I Saw it on Mulberry Street 
More Books
Dr. Seuss' Horton Hears a Who!

Fox in Socks (Beginner Books)

The Lorax (Classic Seuss)

Dr. Seuss's ABC: An Amazing Alphabet Book!

The Cat in the Hat

Wish for a Fish: All About Sea Creatures (Cat in the Hat's Learning Library)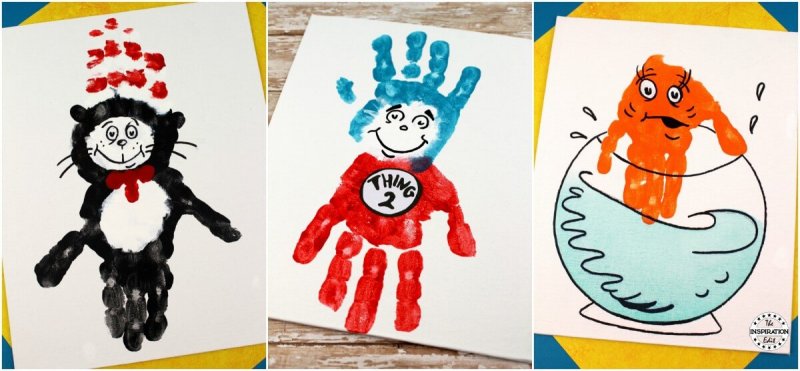 PLEASE PIN ME