Tasty Tuna Burgers In the Kitchen with Kids
Several weeks ago we made one of our family favourites, Tuna Burgers. This is one of the meals I had many times growing up and it's one recipe that has stayed with me over the years.
Today I'll be sharing some fabulous pictures demonstrating how we made the burgers. There are plenty of pictures and you can find the recipe at the bottom of the page. This is a great healthy meal option but also something which is fun for kids to make.
Method
First we strained two cans of tuna and added them to a bowl. We then made breadcrumbs using the cheese grater and added them into to the tuna.
Next we finely chopped onions and diced a bowl of olives into fine pieces.
Sylvia then cracked two eggs and added it to the ingredients, along with a t-spoon of mixed herbs.
We then mixed all the ingredients to create a sticky texture for shaping the burgers.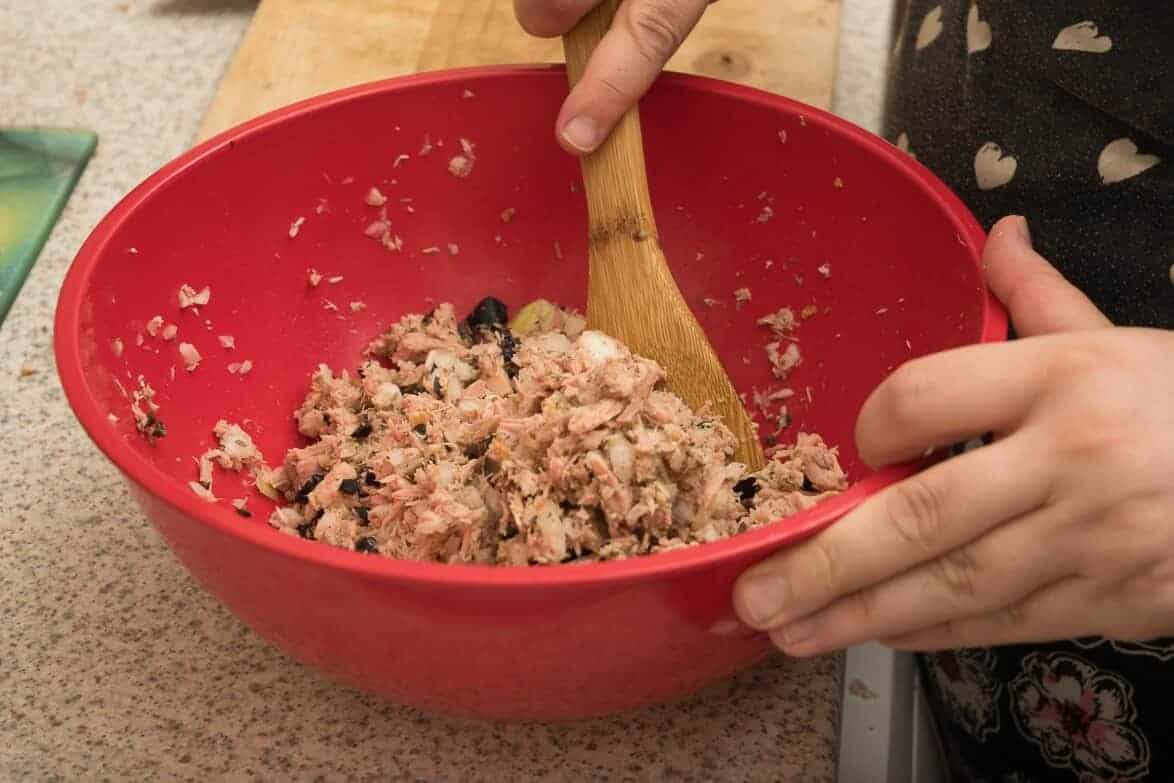 We shaped the Tuna patties and coated them in flour, placing the patties onto our George Foreman Grill.
We grilled the burgers for 10 minutes and then created our masterpieces using bread rolls from Aldi. We added hummus, pineapples, tomatoes and salad for flavour.

We had a fun time cooking as a family and managed to get some great shots of Sylvia and I in the Kitchen together, something I hope to do a lot more of once my health improves.
Cuisinart CTG-00-BG Boxed Grater
BLACK+DECKER 1.5-Cup Electric Food Chopper, Improved Assembly, Black, HC150B
Curious Chef 30-Piece Chef Caddy Collection