Sylvia's Monthly Favourites Sylvia's Style
This month we have had a fabulous time. It's been the school holidays and Sylvia has split her time between home and visiting grandma in Yorkshire. Whilst we have been out on some fabulous adventures we have also had some great new items at home and today we would love to share those.
A New Nighty from Asda George
Sylvia got 2 pack of nighties from the George clothing section in Asda. They were £8 and a good investment as many of her nightwear items are way too small. In fact we had a huge sort through and managed to send her "too small items" to another home.
This nighty has really cute pandas and is a warm material. It will go well with her dressing gown and slippers as the Autumn sets in soon.
New Craft Holsters
Sylvia got a set of craft Holsters which we will be writing a blog post on in more detail. They are fantastic and just right for preparing for the new school year. These come in different styles and are also heat resistant.
A New Pony Snuggle Sac
Well this was so exciting. Sylvia received a wonderful Snuggle Sac from Ollie and Leila this month. We were able to choose from a range of styles and she chose the Pony Snuggle Sac which is absolutely beautiful.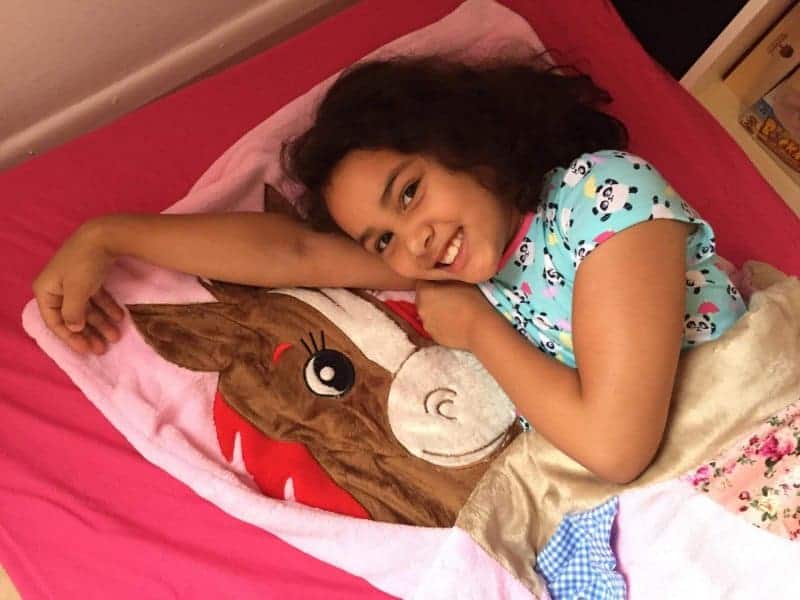 The snuggle sac comes in a brilliant zip up bag and is perfect for sleepovers and safe storage.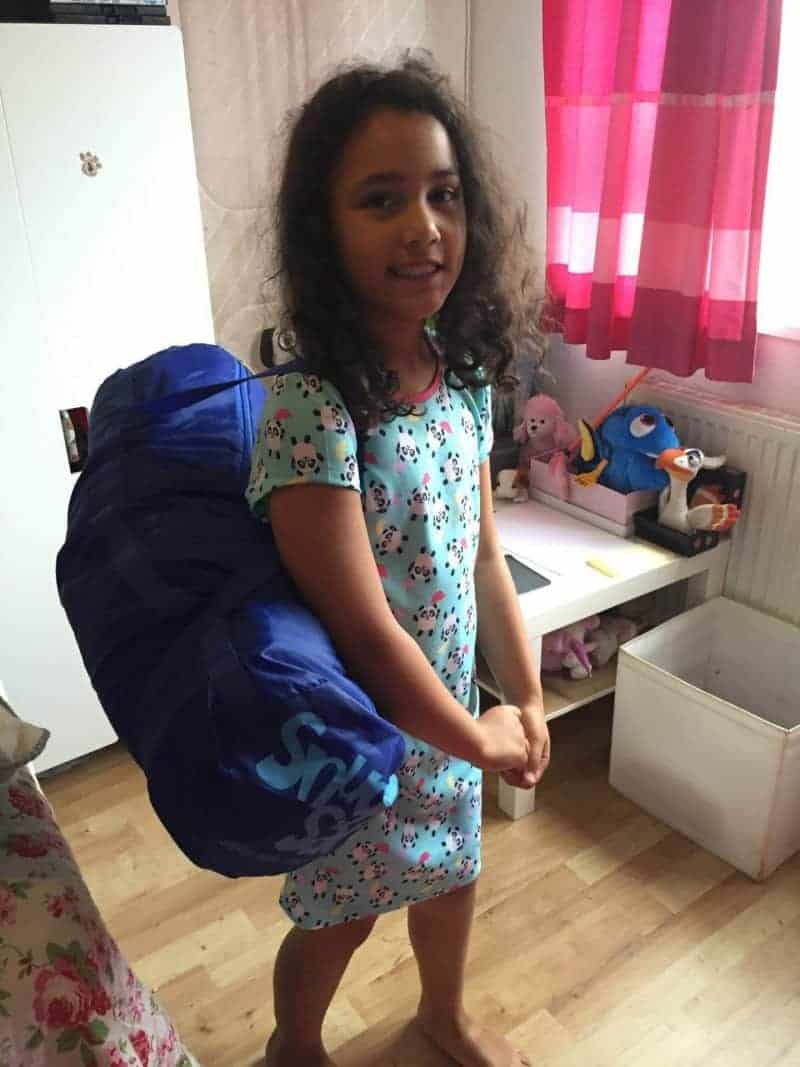 We have had family staying over and so Sylvia has been using her new snuggle sac on a mattress for the past few days and has loved it.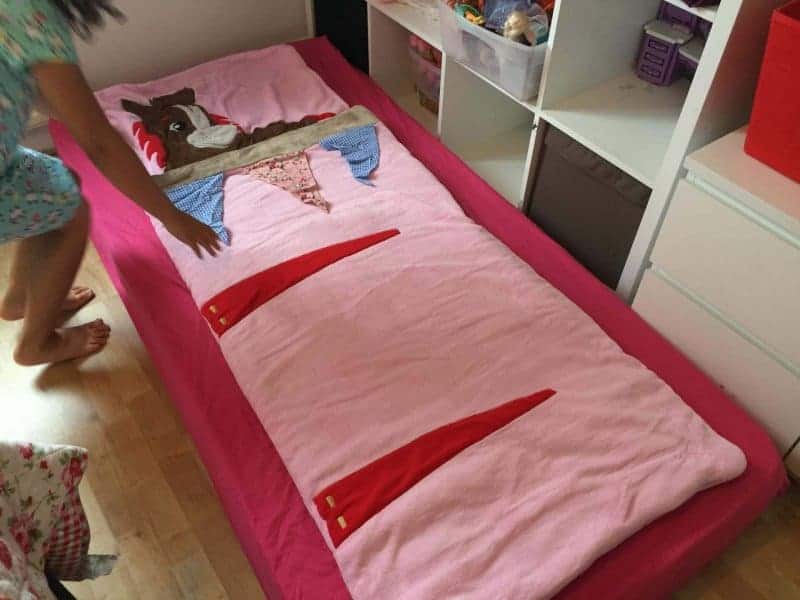 We love both the design and the material. The snuggle sac is so soft and the material feels lovely. What I particularly like about this one is the flags at the top and the pony is ideal for my daughter who is horse and pony crazy at the moment.
A New Personalised Children's Book
Sylvia received a fantastic new personalised book called The Incredible Intergalatic Journey Home. This was brilliant and very personalised and we loved the book. You can read a full review here.
Doug the Pug Cushion
This month we received a wonderful cushion from Asda and Sylvia has absolutely fallen in love with it! The cushion is a pug and Sylvia named it after Doug the Pug who is a social media dog we love. The cushion is fab and Sylvia has been using it this week with her new Pony Snuggle Sac.
We hope you enjoyed Sylvia's Monthly Favourites and hope to share more exciting items with you next month.
We were gifted the Snuggle Sac as part of this blog post.