The Swan Princess And Childhood Bullying
Today I wanted to share some beautiful photos of my daughter and discuss the subject of bullying.
We were sent a new dress recently from Roco Clothing which we reviewed on the blog. We took Sylvia for photos at the local park and low and behold as we arrived we found some Swans and baby ducklings.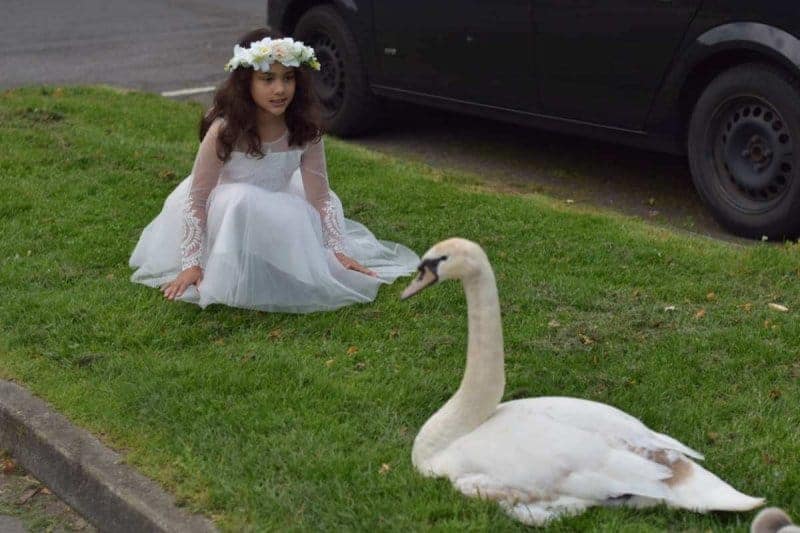 It felt like real luck to have my daughter dressed in white and see Swans. Almost like some strange coincidence. We decided to take advantage of the moment and get some Swan photos.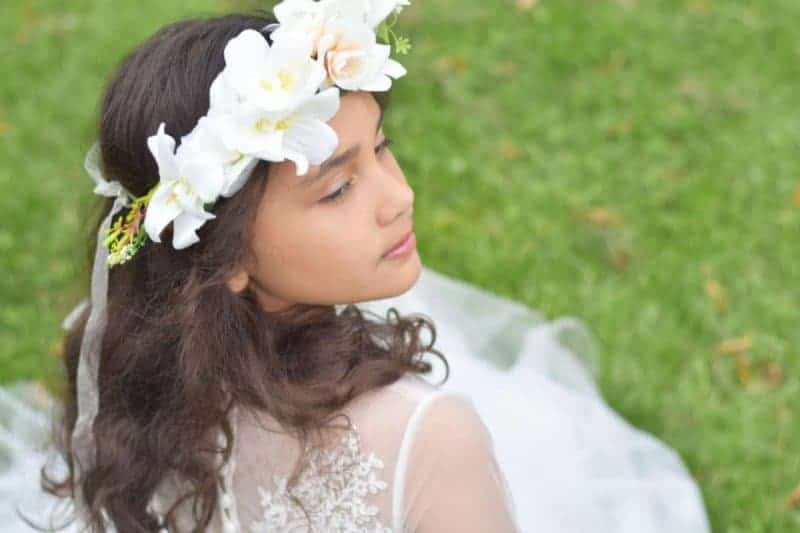 The most important thing was my daughter's safety and making sure she did not get too close to the Swans. Sylvia kept her distance but was close enough to get some stunning images.
I think taking photos and having fun dressing up is a real good thing for my daughter. It can help build her confidence and can be fun at the same time. Sometimes life can be a balancing act, allowing our children to enjoy life whilst protecting them at the same time, kind of like when she was near the Swan.  Sadly from time to time my daughter encounters bullies. It breaks my heart and I often wonder what the best thing is to do as a mother. I don't want to stop my daughter riding her bike in front of the home and having fun but I don't like others meaning mean to her or hitting her.
I don't know whether it's a boys hit girl thing or let's pick on the mixed race child but sadly my daughter has fallen victim to bullies twice recently and it breaks my heart.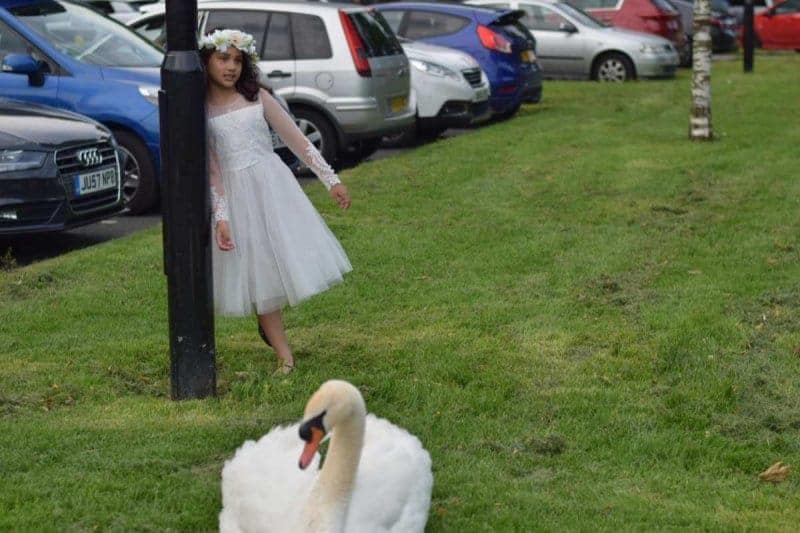 So this Swan princess is going to be trading her white dress for a black suit and is going to start Kung Fu lessons with her dad at a local gym. They have signed up together and will be having classes on Monday nights. It's something we have been talking about for months.
I think learning a martial art will help give my child more confidence and maybe help her to speak up and stand up for herself more. I've been told sports, martial arts and extra curricular activities can give children confidence and a boost of self esteem. I'm hoping this will be the case for my daughter.
It really is heartbreaking seeing your child bullied and it's the last thing I would ever wish on any child especially my own. I guess the good thing is I have experienced this myself and know what it feels like. I've talked to Sylvia about the reasons children bully. We discussed power and control and I helped her to understand that often someone bullying is a victim of abuse themselves.  I think it is important for my daughter to know there is nothing wrong with her but it is what is wrong with the bully. That's something I learnt as an adult but know is important to teach my child now.
I really don't like bullies. I don't like nasty people and I don't like them being mean to my Swan Princess.
Angela x