Spring Garden Ideas For Your Family – (This is a collaborative post)
Ever since I was a child, my Father has always enjoyed spending time in the garden. In fact, dad taught me how to take care of the lawn, how to grow a vegetable patch and much more. When it comes to springtime I love to organise the garden so we can spend more time in the sunshine as a family.
Today I'll be sharing some fantastic garden ideas for Spring, the things I want to do along with some spring garden ideas for the future.
Garden Maintenance and Lawn Care
Keeping the lawn mowed and clear is one of the best things you can do over spring, The grass grows faster and if you don't keep on top of things before you know it, mowing may become a difficult chore.
We like to keep our grass short and John has a fantastic lawn mower to do just that.
Planting New Plants
One thing I love to do in my spring garden is to plant new flowers and trees. My favourite Spring flowers are daffodils and tulips. In fact, when I visited Amsterdam many years ago, I saw the beautiful Tulip fields and this inspired me to plant tulips in my own back garden.
Seeing the flowers bloom really brings me great joy and reminds me of the adventures I've been on. The Daffodils also remind me of my University years when I studied Wordsworth.
There is something Nostalgic to me about relaxing on the patio during spring and enjoying the beautiful breeze and the beauty of the flowers all around.
Building A Patio
One thing that I would like to do this year is to build a patio in our garden. What is a patio? Well the word patio originates from Spain and is used to describe an outdoor area used for dining and recreation.
You can create a patio area in your garden and add gorgeous outdoor furniture to enhance your time in the garden during the spring and summer months. It's also ideal to add a patio umbrella to have some shade in the area. Make sure to buy one according to the size of the area you want to have coverage and learn how to keep the patio umbrella from falling over to avoid accidents.  
Laying a new patio does not have to break the bank. In fact I've been looking into the price to lay patio slabs and I think the investment is well worth it to be able to enjoy more time in the spring sunshine.
The Vegetable Patch
Preparing a Vegetable patch and growing vegetables during the Spring months is one thing I love to do every year. My parents taught me self reliance and how to grow vegetables to reduce supermarket cost.
In fact, whilst pregnant with Sylvia we built tomato boxes and planted a ton of tomatoes which I enjoyed during the Spring and Summer months.
You can plant so many different vegetables for your family and even get the kids involved by making fantastic vegetable markers. Now that is a great way to teach the kids about planting and growing veg.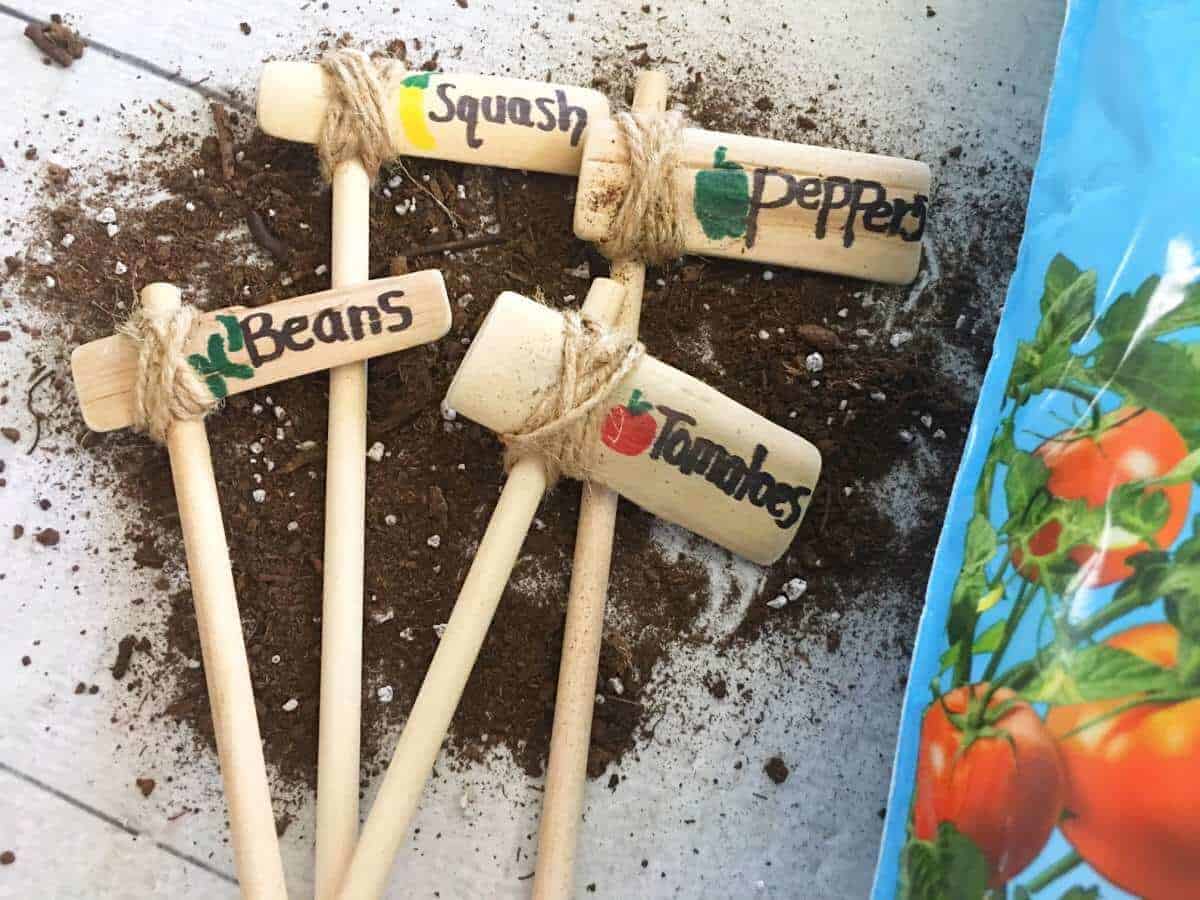 Don't forget you can also plant fruit trees. Dad has a lemon tree and a fantastic grapefruit tree in his back garden and we often used the fruit to made marmalade and lemon curd. I really would like to plant some more trees in our garden this Spring.
A New Garden Shed
If you're going to be maintaining a garden, planting flowers, vegetables and trees and spending time on your new patio then you'll need a garden shed or storage facility to store all your gardening tools.
A large shed would allow you to organise all your gardening equipment along with storing your lawnmower and strimmer. It also allows you to keep the garden safe for the family as the kids or grandkids play outdoors.
Keeping a garden during the Spring months can really make the home a better place. You can feel a sense of peace and happiness as you spend time together, teach one another gardening skills and relax in the comfort of your own back yard.
About Angela Milnes
Angela Milnes is a Qualified Early Years Teacher who has specialised in Preschool and Kindergarten teaching. She has a wealth of experience teaching young children and is passionate about kids crafts and having fun as a family. Angela has also taught cooking skills and loves to share both family recipes and easy instant pot recipes here on The Inspiration Edit. Follow her on Pinterest!