Today on the blog I am sharing How to Make Slime for Kids! This play dough is made from Gummy bears. I really hope you enjoy this tutorial and that you find it super useful. We love playdough and always have done. It's something Sylvia enjoys and something I made as a preschool teacher so I think it's a great opportunity to share here on The Inspiration Edit too.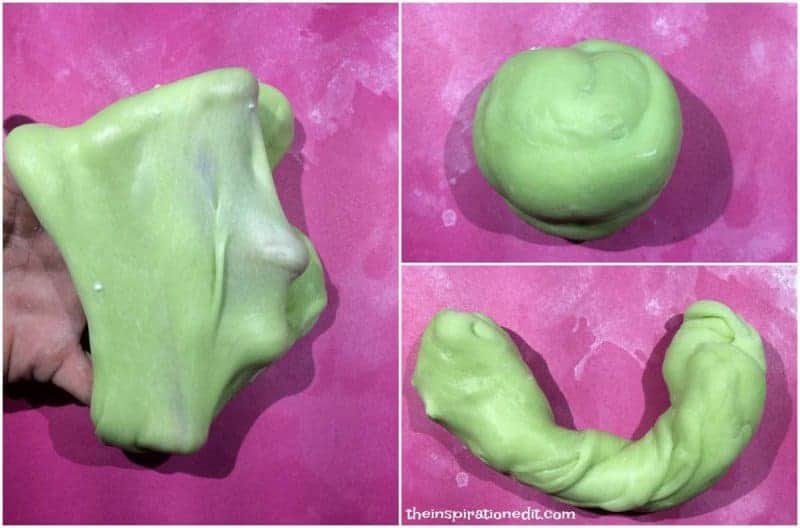 Edible Slime for Kids – Play Dough Recipe
Have fun making this recipe with your kids! They will have a great time playing with this slime, and you will know that if they decide to taste it, they won't get sick! This is an excellent idea for a sensory project. Depending on the flavor of gummy bears you use, it will end up being a different color. Green is perfect for a Dr. Suess project!
Supplies for Edible Slime for Kids
1 cup gummy bears (any flavor)
2 tablespoons powdered sugar
2 tablespoons corn starch
Directions for Edible Slime for Kids
Step One: Take one cup of Gummy Bears and place them in a Microwave safe bowl.
Step Two: Cook Gummy Bears for roughly 25-35 seconds in order to break down the texture and stir.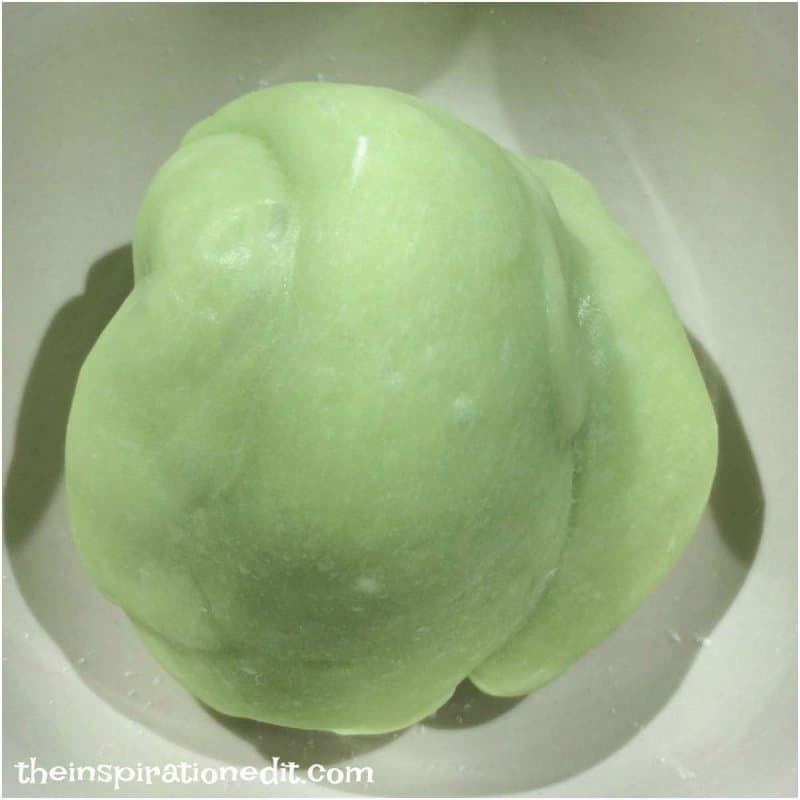 Step Three. Add 2 Tablespoons of Corn Starch and 2 Tablespoons of Powdered Sugar.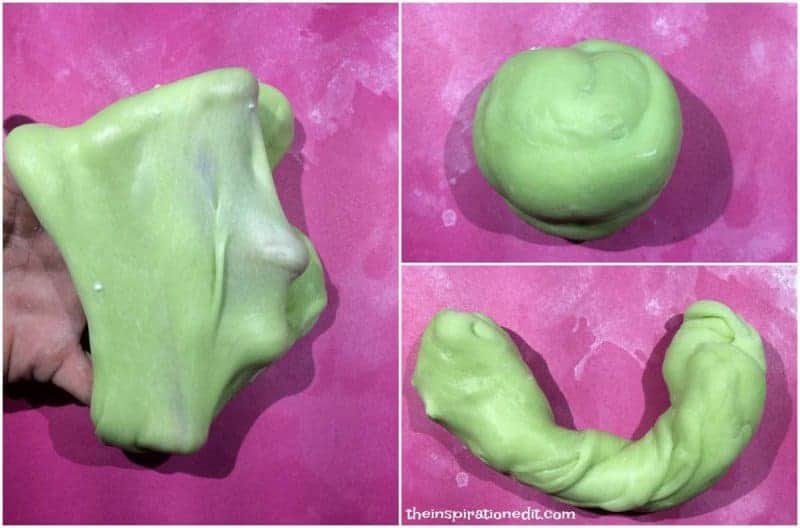 Step Four. Mix together and knead ingredients until the white is gone.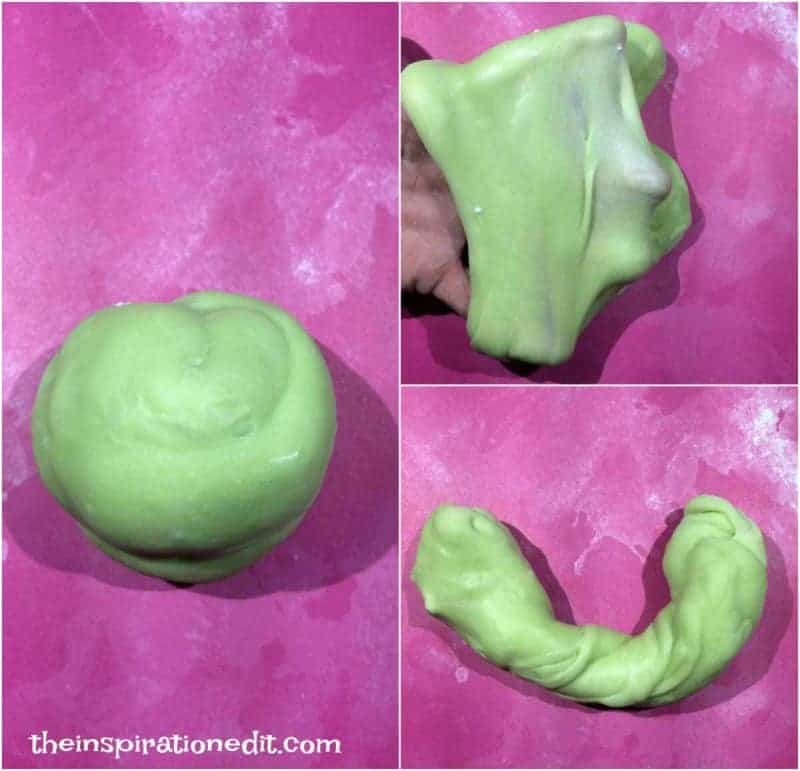 Step Five: Congratulations you now have completely Edible Gummy Bear Play Dough! ***You can also turn this into more of a slime mixture by using smaller amounts of the Corn Starch and Powdered Sugar
Enjoy
Angela x
Favorite Kids Activities:
These are some of our favorite ideas for parties and fun afternoons with the kids. Making our edible slime for kids is first on the list, but the stuff below is great for party ideas to keep a crowd busy!
17 Amazing Mermaid Crafts for Kids
31 Dr. Seuss Day Activities Kids Will Love
Mini Glitter Rainbow Pots (Perfect for parties or holidays)
More Fun Kids Projects
If you loved this edible slime for kids, then I know you will love all of our great ideas for playtime with the kids. When your kids get bored, you'll have tons of fun ideas to pull out to keep them busy. These projects are great for teaching them how to measure, count, and follow directions. It's such a fun way to spend time with them knowing you can teach them while they have fun!
You may want to download our Free Playdough counting mats – Check them out they are free and easy to use.