Dog Cuddles The Portrait Project
Sylvia having dog cuddles with Casper the Bichon Frise.
Casper is a lovely dog. He is so adorable and cute. He is a loyal pal and loves to have cuddles and do all he can to make his owners happy. He is a darling.
"You are the bows from which your children as living arrows are sent forth" Kahlil Gibran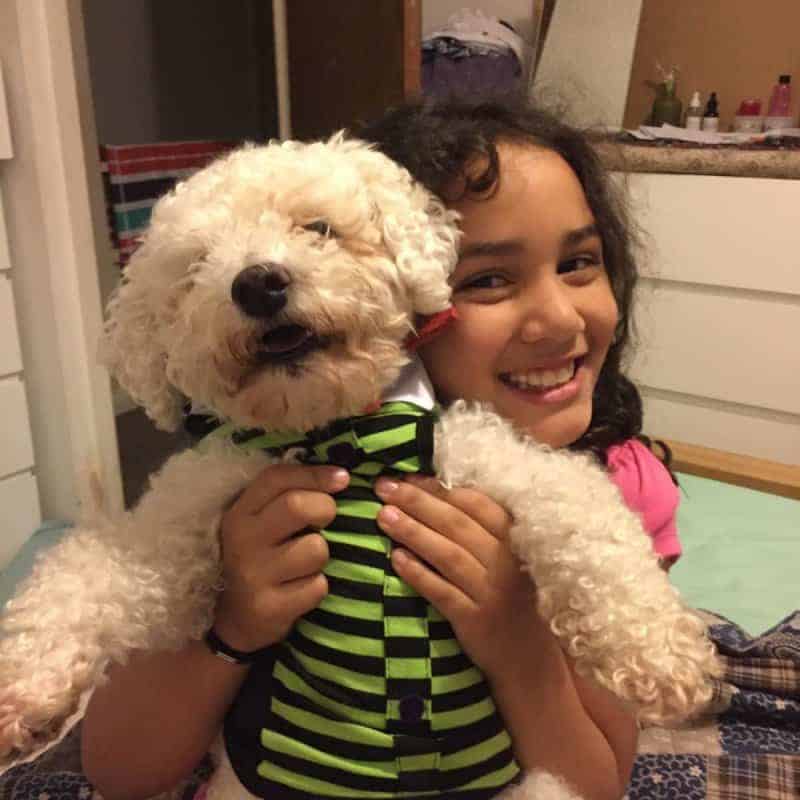 Last week Sylvia and I went to Poundland to find some Halloween costumes for Casper and Yoda. We dressed up the dogs and had a fun night. I took this photo and am so happy to share this today.
Related Products
DOGGYZSTYLE Pet Dog Cat Clothes Blue Striped Jeans Jumpsuits One-piece Jacket Costumes Apparel Hooded Hoodie Coats for Small Puppy Medium Dogs (S, Blue)
SILD Pet Clothes Dog Jeans Jacket Cool Blue Denim Coat Small Medium Dogs Lapel Vests Classic Hoodies Puppy Blue Vintage Washed Clothes (M, E)
HOODDEAL Soft Casual Dog Red And Black Plaid Shirt Gentle Dog Western Shirt Dog Clothes Dog Cotton Shirt + Dog Wedding Tie,Blue ( Small )
To read more stories about our Bichon Dogs and view Dog themed posts please visit A Dogs Life