Pockets Of Inspiration A New Kind Of Post
For months now I have been trying to think of a great Instagram hashtag that I can use and others may want to use in future too. I wanted one that could fit in with the blog name and also work well on Instagram and here on the blog. I finally came up with one!
I'm super pleased to have finally figured this out. I've decided my Saturday post each week is going to be called Pockets Of Inspiration. I will be sharing my little loves, little wins, big wins, makes or bakes and whatever I fancy on the blog and this will be my weekly Pockets of Inspiration post. I am quite excited.
So I'll begin my very first pockets of Inspiration post and I hope you love it.
Inspiring Read
This week I read a brilliant blog post by Esther over at Inside Out and About. It was called The Simple Things That Make Me Happy. The post is all about the things Esther's kids do which put a smile on her face and it's a fabulous and Inspiring read. Here is a photo of me and Esther. She is such a fun friend.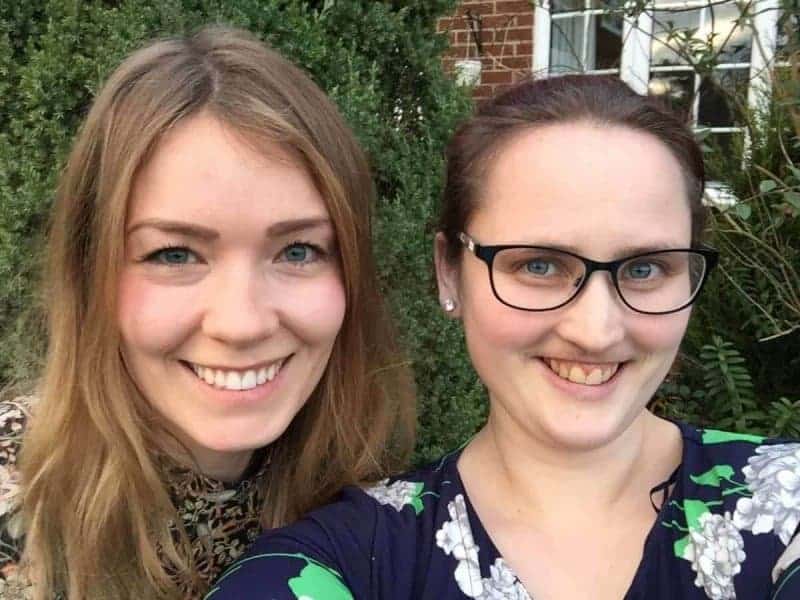 What I Watched
This week I watched The Bill. It is a guilty pleasure of mine and It's kind of interesting. I loved The Bill as a child and recently I have started watching an old season on Sky TV. Yes I know it finished a while ago but living in New Zealand I now have 15 years of The Bill to enjoy. I think The Bill is just a good chill out show which I can enjoy and relax to.
Something I Made
Well I made a few things this week in preparation for my daughter's birthday this week. I made or should I say I wrapped up a few fab gifts which Sylvia will be opening tomorrow when she officially turns nine. I'll also be sharing her presents in a birthday special next week.
Home Improvements
The home improvement for this week is a new and beautiful Lemon Vase which I treated myself to from Asda. It's taken years to treat myself and get nice things and it's all to do with the past and the experiences I went through back in New Zealand which lead me to struggle to get nice things for myself. Now I am overcoming this and I want to share the nice things I get each week whether I purchase it myself or it is a review item.
My Favourite Blog Post
Well I have two blog posts which I totally loved this week. The first is my Elephant themed bedroom. I loved creating this post and really do hope you enjoy it. However the best post of the week has to be the Roco Photo shoot reviewing the Phillipa Dress. We had so much fun and the dress is gorgeous as is Sylvia and the headpiece was stunning too.
Instagram Progress
Well last week I set some new Instagram goals. I have been working towards 5000 followers which is just a small drop in the ocean but my goal was to reach this number by the end of May and I smashed it on Thursday. I have been thinking about branding, content and imagery for my Instagram feed and have a set plan. This is exciting and a new focus for me which I hope will succeed. If you don't try you will never know. If you want to use this new hashtag, I will be sharing my favourite shots each week here on the blog- with permission of course! I'd love you to get involved with my new Instagram community. You can share any photo which Inspires you as a Mother or in general. I hope you can join me!
Pockets Of Inspiration
Well my quote of the week can be found on Instagram and is a great one about the magic children see. I hope you like it and I hope you enjoyed this post. I'll be writing it again next week.
Exciting!
Angela x