Pockets Of Inspiration Bringing The Personal Back
Welcome to Pockets of Inspiration. This is a blog series I began last year on The Inspiration Edit and I have decided to bring it back because I've been feeling a little unbalanced of late and felt my blog was not quite how I wanted it.
I love to share many aspects of my family life and I think due to illness getting in the way it's been a little more difficult than usual and tricky and so I made a decision to bring this post back once a week.
I will be sharing each week a little part of my life. I hope to share lovely photos, talk about my progress as a blogger and share our craft of the week.
I'm excited just to be writing this. I feel alive again. I hope you enjoy reading this post as much as I enjoyed writing it. Angela x
Inspiring Read
Well I have been reading an amazing book – MumBoss by Vicki Psaris. (Affiliate link).
Vicki is a fantastic Multi Award winning blogger and friend and she has written her guide to surviving and thriving at work and home – MumBoss.
I began reading the book on Friday night and I read the whole thing in one evening. I enjoyed it that much.
Vicki is truly Inspirational. She shares her experiences of becoming a Mother and how she has navigated Motherhood with a thriving career.
The book is inspirational and full of wisdom and little golden nuggets.
I have been going through it again with a highlighter and have been thinking about my own blogging career and where I want it to go.
What I Watched
I am really enjoying watching The Bachelorette at the moment. I know it's an old season and I already know who wins in the end, but it's so interested to see the psychology of how people interact and I just love it.
I love reality TV shows and wish there was more available in the UK. I am looking forward to next weeks episode.
My Favourite Blog Post
My favourite blog post last week had to be my post called The Truth Behind the photo. Invisible Illness. I wrote about going to London and how it really was for me compared to how it may appear through photos.
I was actually challenged twice and told I should not tell every detail of my life. Well, for starters I don't!
There is plenty I keep to myself but sharing the realities of invisible illness and how it really is as a Mother and blogger with a chronic health condition, I wanted to share and raise awareness and I will continue to do so.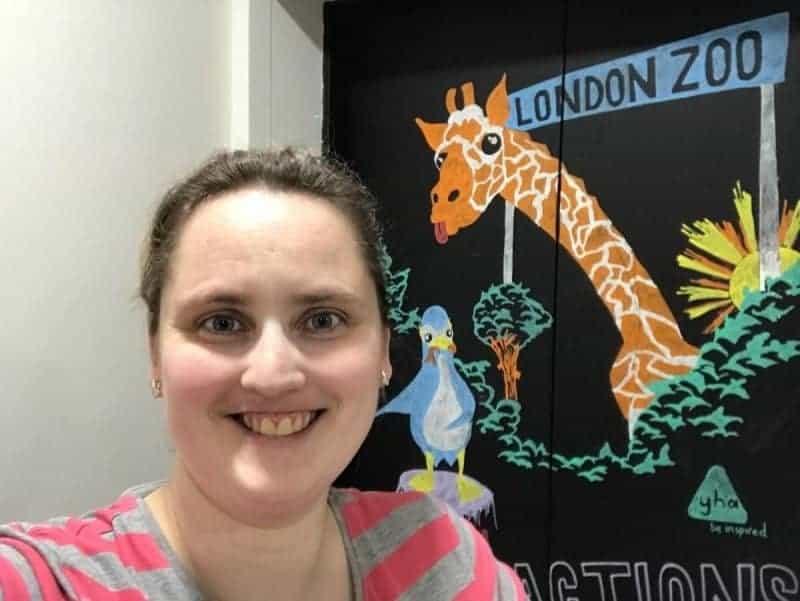 Craft of the Week
The craft of the week had to be my fidgity fish puppets which go along the book Fidgity Fish which I loved to read to Sylvia when she was younger. It's a fun craft idea you will love. Check it out!
Blogging Progress
I am working hard as a blogger. In May I signed up with Mediavine and have been with the network for one month. Mediavine place ad's on my blog on the sidebar and in blog posts.
It's a way to earn extra income via advertisements on my blog and something I have been wanting to do for some time.
I am not really growing very much on social media at the moment. That is okay.
I have not been focussing on growing but rather have been doing a lot of work behind the scenes and preparing "evergreen" blog posts for the future.
I've made a lot of crafts and prepared craft posts to go out once a week as well as kids printables and have been preparing these posts.
Then in the future I can focus more on my weekly updates and diary style posts once more along with any opportunities that come my way.
I want to write some more about my life and my experiences in the coming months and am hoping to have some exciting opportunities.
I want to pitch for one or two dresses for my daughter for the Summer and would love to work on a Summer Holiday themed project. Fingers crossed.
Instagram
My Instagram has been plodding along. I have recently changed my methods with Instagram and it's seen a drop in likes. I have played around with different themes, sharing photos of Sylvia, crafts and pictures of myself.
I get a mixed response and I think I want to have more lifestyle posts and more pictures of myself as well as Sylvia. She is almost 10 and less able to be in front of the camera than she was two years ago.
I'm heading in the right direction I think. My goal is to reach 8K followers by the end of the year.
Pinterest
This is the one social platform or "search engine platform" I love the most and I am working hard to pin daily good content that my audience will love.
I am working towards reaching 10K followers this year and so far I am at 8.5K so I have 1.5K to go. My Pinterest reach is great and I have been watching videos and learning a lot about the best methods to grow and increase my reach and traffic via Pinterest.
It is hard work but something I am determined to keep doing. My monthly reach is 5 Million which is great.
I just need to translate that into more click throughs to my blog.
Health and Weight Loss Update
I am struggling with the weight loss and although I am trying, it has gone on the back burner.
I regained the weight I lost between February and March doing Weight Watchers.
I just got really unwell and my steroid dose increased and my activity decreased as I've struggled.
I will keep trying and my goal this week is to not gain more weight. It is hard but I am going to try.
I struggle when I'm unwell to cook the right foods too as I have no energy for cooking so being unwell has a huge knock on effect. I will win this battle and get back on track soon.
I hope you enjoyed this episode of pockets of Inspiration and I hope to share more next time!
Angela x