Party, Super Heroes and New Sandals
Well it's been a while since I wrote my little loves style blog post. There has been a lot going on and there is a lot I have been trying to do at the same time as manage this illness of mine and doing it from the bed has been a bit nuts but here is our last 2 weeks Little Loves Style.
Read
We have been reading some fantastic Nutrikids Books which share stories about fruit and veg along with recipes, historic facts and how to grow them. These have been popular with Sylvia and we really like them.
I have also read an interesting book how to stop worrying and a book on the mind and about Chinese pressure points. They were both very interesting. I love kids books and factual books as well as novels but i prefer to watch fiction on the screen.
Watched
I can honestly say I've not watched much this week however I did watch the second half of Barnsley versus Walsall. I was born in Barnsley and having my family visiting from New Zealand meant, the game was a must on the big screen. Barnsley won at Wembley a few weeks ago and now they are in the final to move up the ranks. I enjoyed the game and enjoyed seeing how excited my Dad and brother James were when our team won the football.
I also watched Sylvia open her gift, some new art work from belle and boo. I just love them! She got two pieces for her bedroom.
Heard
Well what have I heard? I have heard the dogs Yoda and Casper barking a lot this week. They are little nutters at times. We had someone from the council moving grassy areas near our home and Casper would not stop barking at them. I don't think he knows what a lawn mower is but he was nuts!
I have also heard a lot of rubbish about the EU. I'm listening to the talk to make my own informed decision. I heard there will be a show on ITV on the 7th and 9th of June and I'm looking forward to hearing this.
Made
Well this week I made a fantastic pepper bell train which was a big hit on social media. I have over 80 retweets which is cool and I'm hoping this will get a few page views too.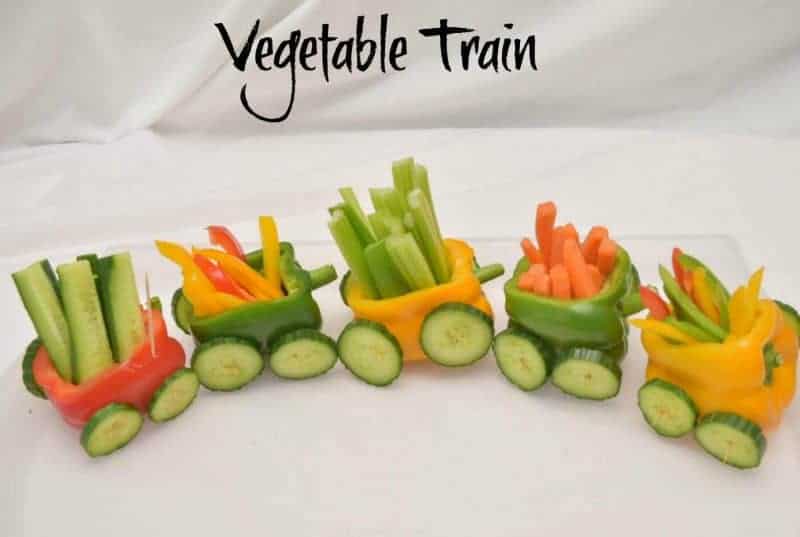 Wore
This week Sylvia wore her Wonder Woman costume for her birthday party. She looked fantastic. We bought it from Tescos and it was a good buy.
I wore my new Sandals from JD Williams. I love them what more can I say! I am keeping them up high away from Yoda as he chewed my shoes from last year.
And Lastly
Sylvia had the post amazing Super Heroes Party which she loved. I had help from a very good friend to make decorations and plan the games and the food and it went in really fabulous. I'd love to share a few pictures of the special day.
The party was awesome!
Linking up to