Owl Milk Bottle Craft And Gift Idea
Have you ever painted a Milk Bottle? Today we have a fun Owl milk bottle tutorial which is great to paint and can be used as a lovely gift idea.
You can have fun painting this as an adult or with the kids and fill it up with smarties, chocolates or candy.
It's so simple and easy but a very effective gift. Enjoy.
*I use affiliate links in this post. If you buy anything from my links I will earn a small commission*
Supplies Needed For This Owl Craft
The Dairy Shoppe 1 Qt Glass Milk Bottle Vintage Style with Cap (2 Pack)

Uni-posca Paint Marker Pen – Medium Point – Set of 15 (PC-5M15C)

Melissa & Doug Drawing Paper Pad (9 x 12 inches) – 50 Sheets, 3-Pack

How To Make This Owl Milk Bottle Craft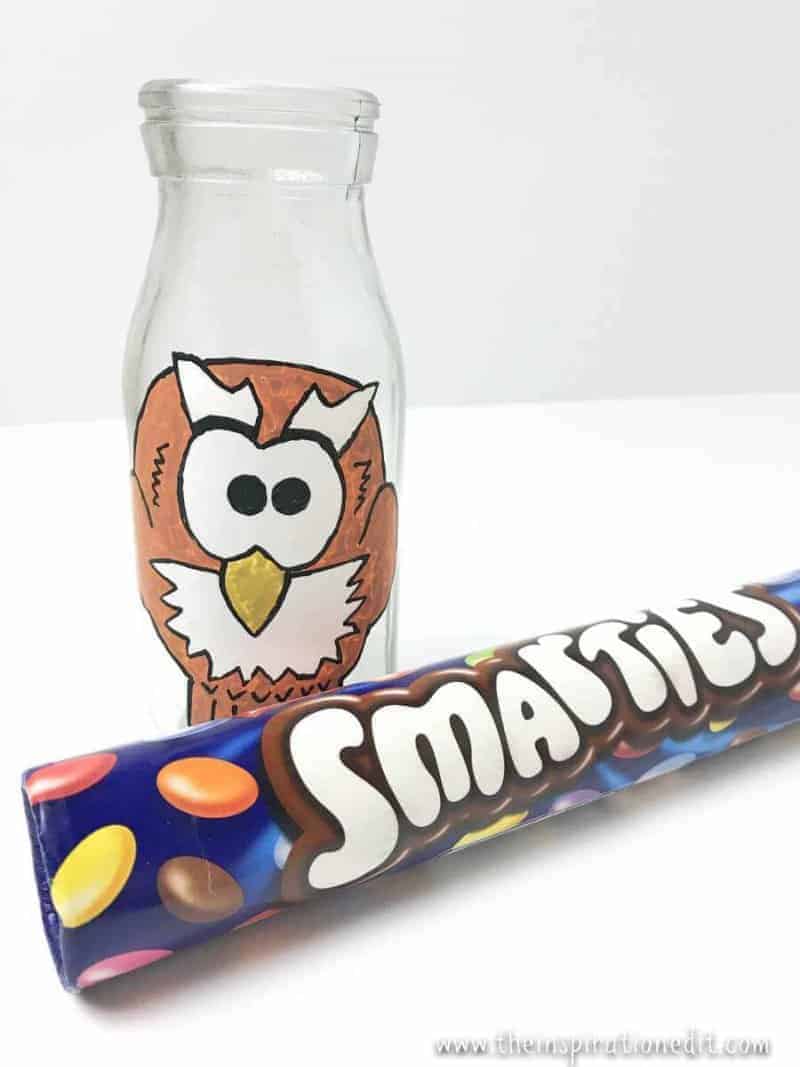 I began by painting the outside of the owl using a brown Posca pen.
I then added eyebrows and eyes using a white pen.
Next I coloured in the owls body and painted the beak yellow.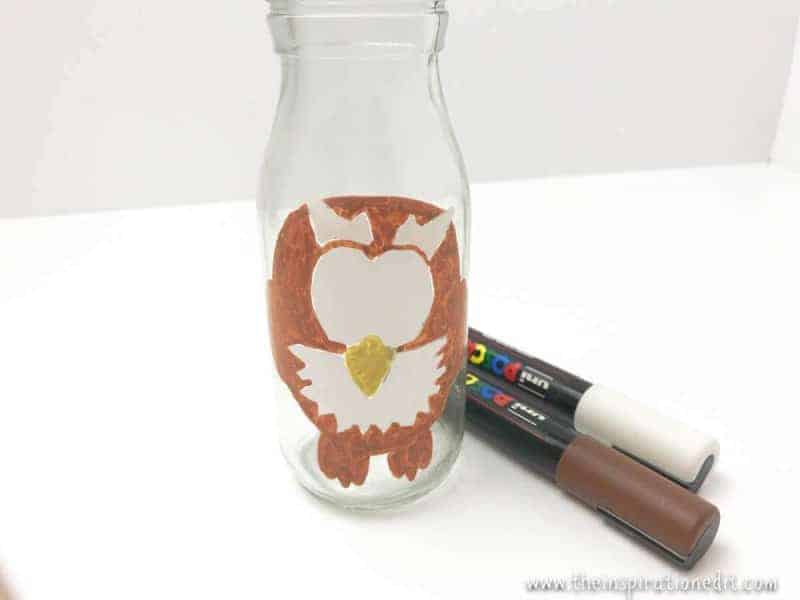 I used a thin black posca pen to add detail to the owl.
I think this really gives the picture character.
Lastly I added eyes and then my owl was complete.
Is this the end product. I was really pleased with this Owl Milk Bottle and my daughter was excited to help me fill it.
Enjoy.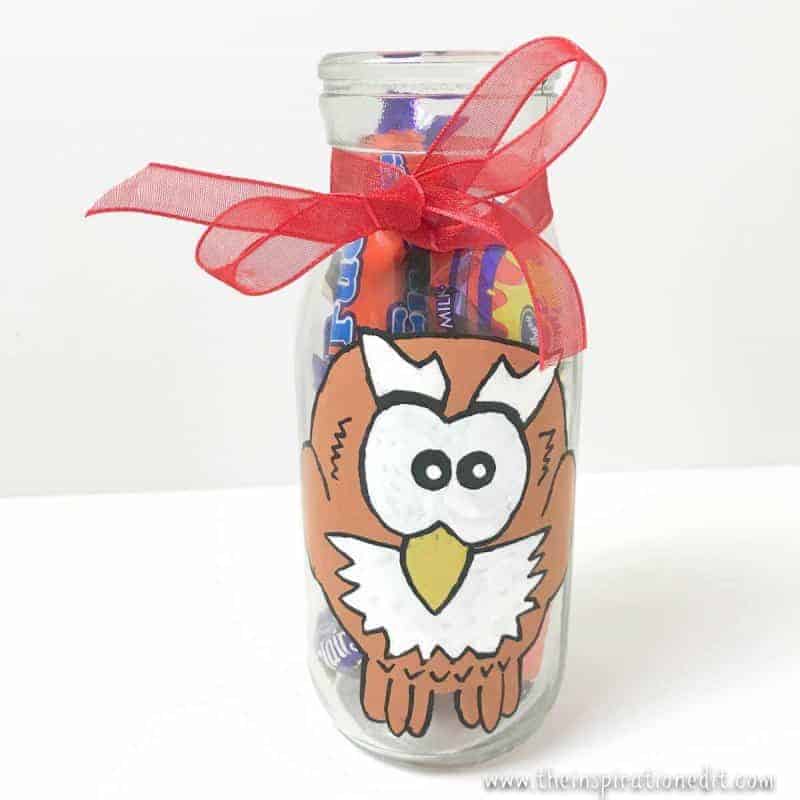 Related Products
LaRibbons Solid Color Satin Ribbon Asst. #2 – 10 Colors 3/8

MARS Chocolate Minis Size Easter Candy Bars Variety Mix 67.2-Ounce 240-Piece Bag

Creativity Street Peel and Stick Wiggle Eyes Multi-Pack, 60 -Piece Pack (AC3437-02)

Please pin this craft idea for later