It's been a busy week this week and I really just wanted to document and share how life has been, what I've been up to and how I'm feeling.
I really enjoyed writing about our weekly highlights last week and the post did well so here is my update for this week.
Weekly Highlights And Little Miss Growth Spurt
So last week I mentioned how Sylvia had outgrown most of her clothing. It's true, she simply shot up and had yet another growth spurt as a result all her clothing became too small.
We managed to make it to Primark on Friday evening and get some essentials on a budget and then we also visited Tesco to get a new coat, which was perfect timing as they were selling off the winter clothing on sale so I got Sylvia's new coat for half price!
I said I'd share Sylvia's new skirt which cost a whopping £1 so here it is! It's really cute. Well, I think so!
New Girls Coat From Tesco
So we went to Tesco and found Sylvia's new coat for half price. I got a size 13-14 which is nice and comfy and big so it should last the whole year.
I love the fur on the collar and the coat is well lined. I expect this to last a long time and am really pleased we got the coat on sale as every penny counts.
A Storage Box For My Essential Oils
It's just a little thing but I was really happy to get a storage box for my essential oils that I am collecting. I am still experimenting and learning but I have a few favourites.
I love my Deep Blue blend, which is a blend for sore aching muscles and have been getting John to put it on my back and it has helped relieve my back pain like muscle rub does.
I've also got a blend with I put on my feet at night and it's been knocking me out and helping me sleep. I'm excited to learn more and find more oil blends that compliment my health.
You can read my February Health Update Here!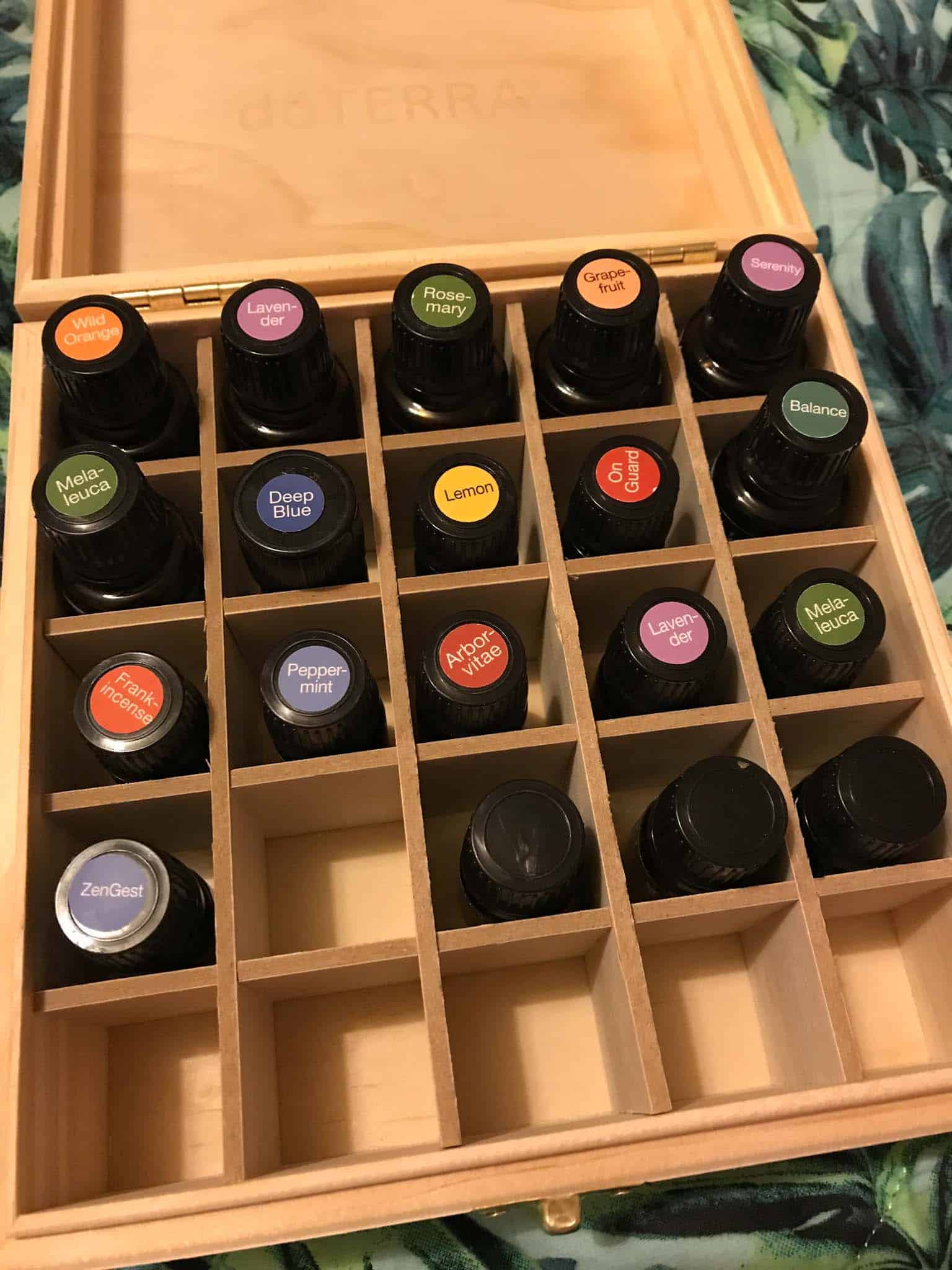 Moving Rooms: Still in Progress
We are still in the process of moving rooms from the small room to the big room for Sylvia. She loves the larger space and it is more peaceful. So far so good.
Due to being unwell, it is taking the time and I am doing a little each day, like only 15 minutes so I expect it to take another week or two. I have to pace myself but Sylvia has been helping.
The small room ended up looking like a pigsty, not something I would usually share on social media, but this is real life and luckily we have now sorted through all the books and things that were all over the floor.
Making Homemade Chocolates
So this week for our fun project Sylvia and I made homemade chocolate. We bought a bar of dark chocolate for 30p from Aldi and we melted it, added coconut oil and a drop of Peppermint essential oil.
The chocolates tasted so so good and we are going to make some Lavender ones when I get a smaller mould, so Sylvia can have a drop of lavender chocolate in the evening to help calm her down!
The chocolates were a huge hit and not bad. I was impressed with our efforts.
What Next?
I've been to the dentist this week and the hospital to see my specialist and we have booked our Dogs into a Kennel for our Summer Holiday.
This coming week I plan to rest. I have ordered some clove oil as my tooth is in pain again and I am researching pain blends made from essential oils to help with my headaches.
I have two blog campaigns to do next week, which is a little stressful but it's part of my job and needs to be done. I plan to order some new custom backdrops for product photography which is quite exciting.
We are going to attempt to make egg bites in the Instant Pot when I feel well enough and at some point a cheesecake.
Yoda and Casper are due for hair cuts, I have tons of laundry to do and we need to get our tyres fixed. That's the plan for next week.
Angela x
About Angela Milnes
Angela Milnes is a Qualified Early Years Teacher who has specialised in Preschool and Kindergarten teaching. She has a wealth of experience teaching young children and is passionate about kids crafts and having fun as a family. Angela has also taught cooking skills and loves to share both family recipes and easy instant pot recipes here on The Inspiration Edit. Follow her on Pinterest!