I'm so excited to share my Nanu pillow which I received as an early Mother's Day gift.
For those of you who follow The Inspiration Edit you may be aware that I have Adrenal Failure and as a result I spend a lot of time at home and in my bed.
Two of the things that I really love and enjoy having in my bedroom, especially on my sick days is really comfy bedding and fresh sheets.
Personalised Pillow Review
When I heard that Nanu were working with bloggers to promote their new pillow as a fantastic Mother's Day gift idea, I became excited at the prospect of trying out a new pillow for myself.
I was able to order my own pillow, personalised for me and try it out so I can have a wonderful and comfortable sleep in the lead up to Mother's day. I hope you enjoy this honest Nany pillow review.
Personalising Your Nanu Pillow
To order my nanu pillow, I visited the Nanu website and completed a few quick and easy questions to get the perfect pillow for my body. I gave my name, height, weight and most common sleeping position as well as choosing the firmness of my pillow.
A pillow was then created with my specifications and the pillow arrived in the mail a few days later. At the moment, you can buy one pillow get one free which is such a great offer.
I am a fan of BOGO offers and so it's a great time to get a gift for your Mother for Mother's Day and a sneaky gift for yourself at the same time! The offer ends the 20th March 2019!
The Benefits Of A Nanu Pillow
The Nanu pillow is fantastic because it's designed specifically for you. The pillow is eco-friendly, has a 2 year guarantee and can be returned for free if you're not happy.
I won't be returning mine. It's just so comfortable!
designed by you

made by us

2 year guarantee

eco-friendly

free returns

30 night trial

a good night's sleep
My Nanu Sleep Pillow
My new Nanu sleep pillow is really comfortable. It is firm and feels so good to sleep on. I used my pillow three nights in a row and it has felt wonderful, supporting my head and neck and I've not woken up stiff or uncomfortable.
In fact, my family were kind of wishing they had a nanu sleep pillow like mine but I wasn't going to share. I let them test it out, however I was the one to benefit from the good night's sleep.
I love the design of my pillow and of course, I put it into a lovely new pillow case to keep it clean.
Pillows are super important for getting a good night's sleep and I think the Nanu pillow is a great gift idea, better than flowers and chocolate which will be gone within a week or more.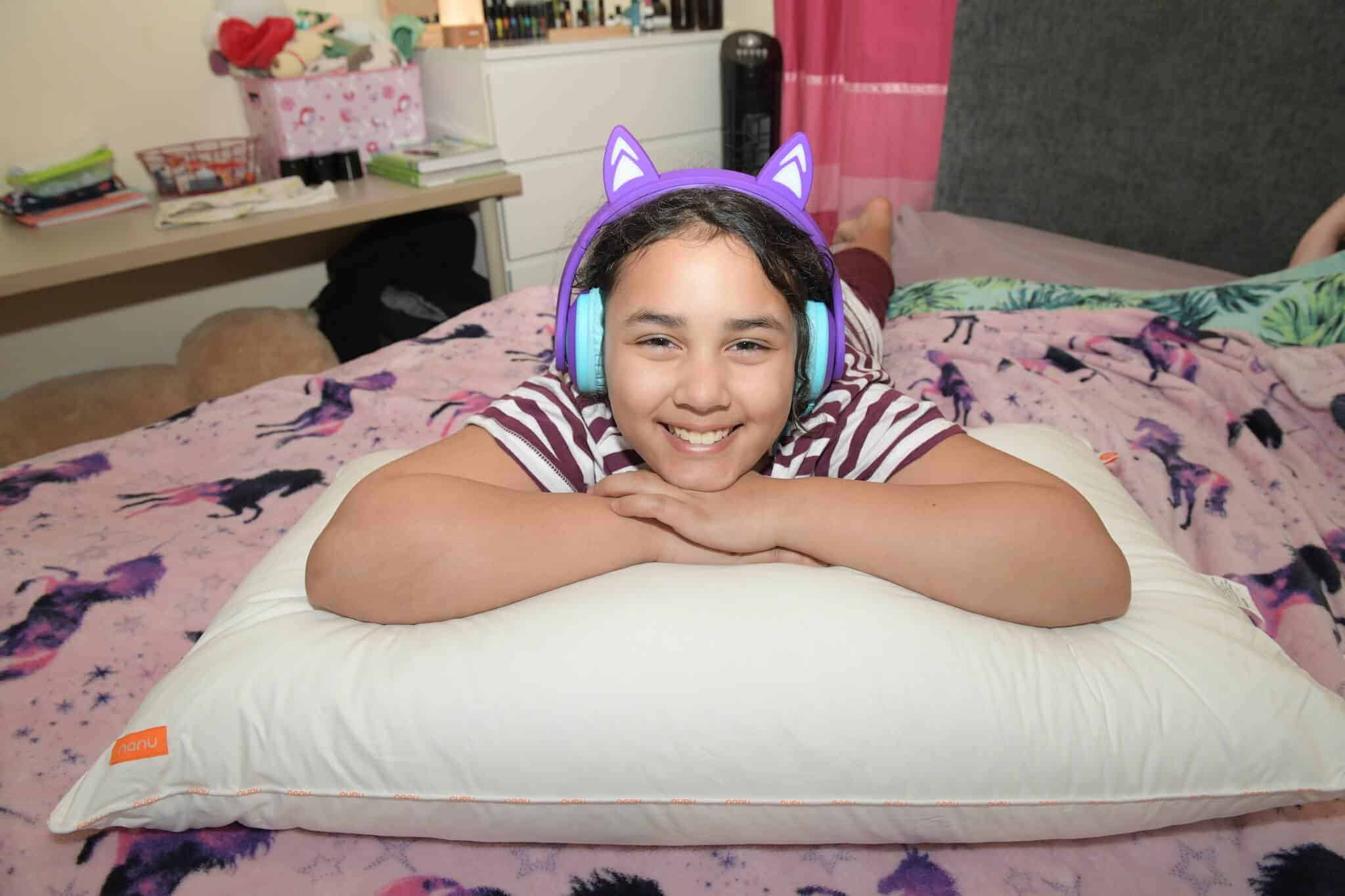 *I was sent this pillow for the purpose of review*