Pet Peeves Featuring Yoda and Casper
I never thought I'd become a dog owner. In fact growing up I thought dogs were horrible. They barked and jumped at you. Some lick you and some bite. I found dogs kind of scary and didn't want anything to do with them.
Since becoming a Dog owner my perspective on dogs has totally changed. I love dogs. I love Yoda and Casper our Bichon Frise dogs and they are adorable. Yoda is cheeky but loves comfort from time to time. When I am more unwell he knows and will stay close by.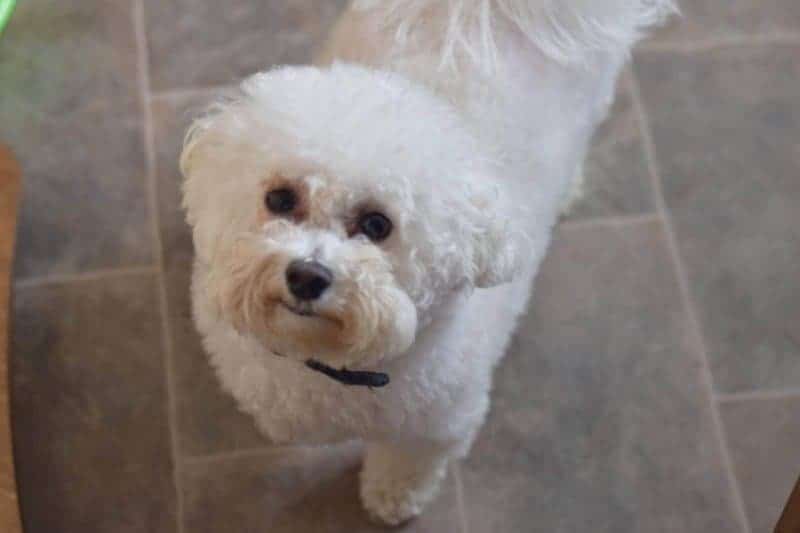 Casper is loyal. Casper is also needy and follow me around everywhere I go. He just loves to be with me a lot. Of course our dogs do play and have fun but they are also great companions and I would not want to be without them.
Having said this, all pets have behaviours or antics which can be really annoying. I think you'd called them Pet Peeves.
When the RSPCA asked me to write a post as part of there #RSPCAPetPeeves challenge I gladly accepted and got into a big conversation with Sylvia about all the things our dogs do that drive us bonkers.
We love them but dogs are dogs and our dogs are rascals. So here are my top 5 pet peeves for Yoda and Casper.
One
Casper and Yoda are really territorial. Whenever they hear sow mine at the door or someone walks past our garden they got nuts. Yoda and Casper will run outside at full speed often slipping and sliding on the laminate floor just to get outside and bark at the unfortunate person who happens to be passing. This can get rally annoying at times. I guess I worry more about the neighbours getting mad but they are little dogs and it doesn't happen constantly.
Two
Casper and Yoda and food crazy. They have the cutest puppy eyes and no matter how many times you ignore them or say no our dogs will sit and stare and lift there paw to beg whenever we have have dinner. Hoping for a scrap of food thy are often unsuccessful but continue to persist day in day out.
Three
Stealing happens to be a favourite pastime for Casper and Yoda. Casper has mastered the ability to take anything off the kitchen bench. We don't know how he does it. I think he is really strong and jumps high. Yoda will grab any food which falls on the floor. He is a personal vacuum cleaner but Casper will steal food. His latest victims have been a large French baguette and a cucumber.
Four
Our dogs are short haired and all white and fluffy, however they don't easily stay this way. I guess one of our big pet peeves is how quickly Yoda and Casper can go from being a clean white woolly sheep to a black dirty mop. Neither of our dogs like showers but it is a must often!
Five
I think the biggest pet peeve about having a. Dog is the fact dogs need the toilet. Casper is not the best dog for doing his business outside. Being an older dog and one with anxiety he pee's a lot and sometimes he will have an accident or go in the wrong place especially if he can't hold himself over night. We do have a mop bucket and disinfectant at hand for Casper's potential accidents but it can get annoying. Luckily we have laminate flooring and cleaning an accident is not too tricky. This is for sure my biggest pet peeve.
Despite all the things our dogs do that annoy and frustrate us, they are adorable and we love them. They are a real part of the family and we would not want to lose them. I asked my husband how much he would sell our dogs for if someone offered to buy them and he said not even a million pounds.
Clearly Casper and Yoda will be staying with us for many years to come despite all the pet peeves that come with being a dog.
Large Size Bichon Frise Resin Dog Sculpture Car Ornament

Joy to the World Collectibles European Blown Glass Pet Ornament, Bichon Frise

Bichon Dog Recycled Wool Ornament

Douglas Cuddle Toys 4078 Dandelion Puff Bichon, 8-Inches(20cm)

Sandicast Mid Size Bichon Frise Sculpture – Sitting

Bichon Frise Dog – Collectible Figurine Statue Figure Sculpture Puppy

To read more stories about our Bichon Dogs and Dog themed posts please visit A Dogs Life
*In collaboration with the RSPCA