My Little Pony Sugar Cube Corner Review
This month we were sent some exciting My little Pony products from Hasbro to review on the blog . Both Sylvia and I were really excited. Sylvia is a huge fan of My Little Pony and she has previously bought two My Little Pony dolls which she loves to play with.
We received the My Little Pony Sugar Cube Corner and four My Little Pony blind bags which we opened on Facebook Live. It was super exciting and Sylvia was and is over the moon with her new collection.
Sugar Cube Corner is a fantastic sweetie shop and comes with the pony's Pinkie Pie and Cheese Sandwich. The set also comes with ten accessories and is a fantastic toy to play with.
Sylvia really enjoyed discovering what was in the Sugar Cube Corner set and she enjoyed playing with the characters. This was ideal for us as Sylvia is really into My Little Pony. She loves to watch episodes of My Little Pony on television and allready knew the names of the Pony's. She really did have fun playing with them and it really got her imagination going.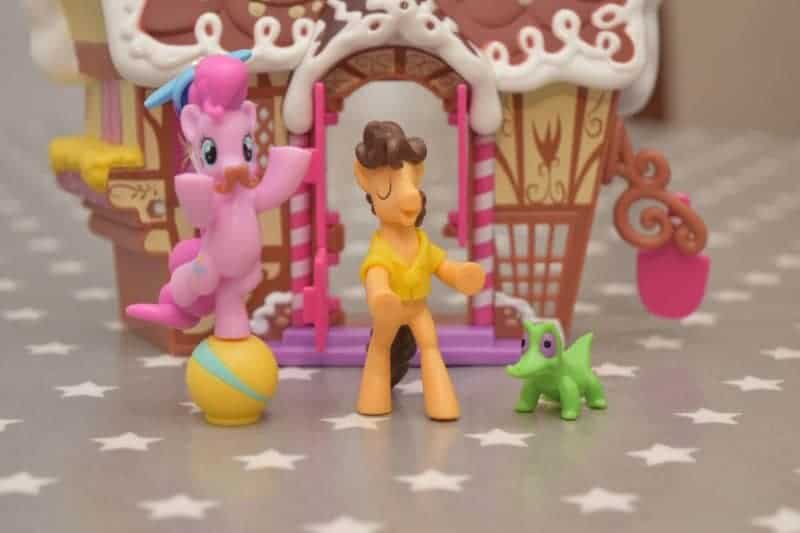 The Sugar cube corner is for children aged 3 and over. It has small parts which are not suitable for toddlers but perfect for Sylvia's age group and this is one toy she has not stopped playing with all week. It's been brilliant to see her enjoying her new toy and spending time using her creativity.
We also opened four My Little Pony Friendship Magic blind bags on Facebook Live. We had a few people watching as Sylvia discovered what Pony's were in the bags. The surprise of not knowing which ones she would get was really exciting for Sylvia and for me as a mother to watch.
Sylvia got Trixie LulaMoon, Skywishes, Gardenia Glow and Flippity Flop. There are 12 Ponys in total that you can collect and now that Sylvia has a four, she is keen to collect the other eight! We had a great time reviewing these My Little Pony Toys and hope you enjoy Sylvia's video below.