Today on the blog we are sharing a fantastic Kids fruit activity idea for creating stone fruit for the garden mud kitchen. This was a fantastic idea from my 9-year-old daughter and was really fun to create.
Kids Fruit Activity Idea For The Mud Kitchen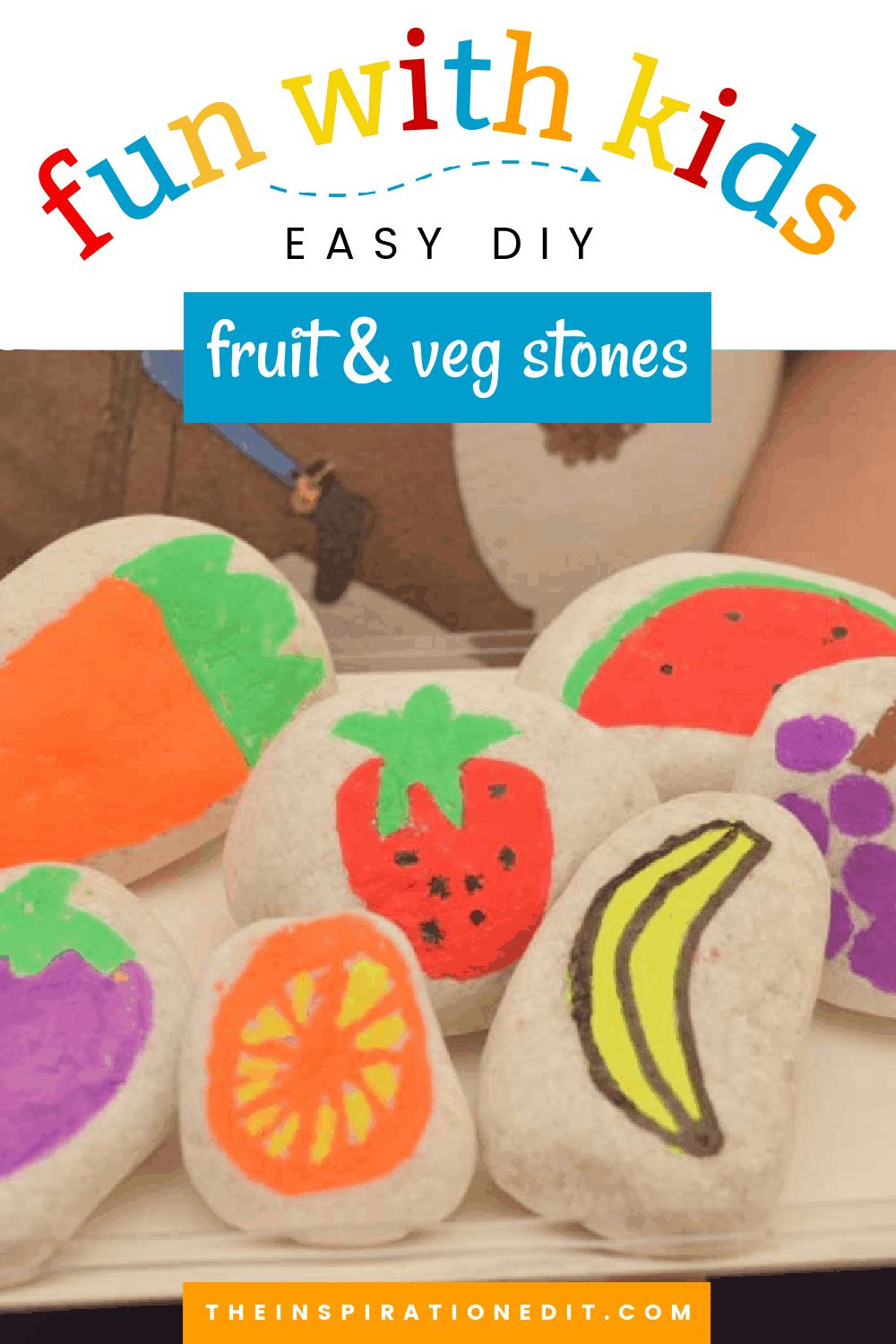 *In this post I use affiliate links. I will earn a small commission if you purchase from my links*
Supplies For This Kids Garden Activity
We started with a few white cobble stones and a set of Chalkola Marker Pens.
Uni-posca Paint Marker Pen – Medium Point – Set of 15 (PC-5M15C)

Margo 30lb. Decorative Pebbles River Rocks Colored Stones Medium Snow White Pebbles 1 in. to 2 in.

How To Make Mud Kitchen Painted Rocks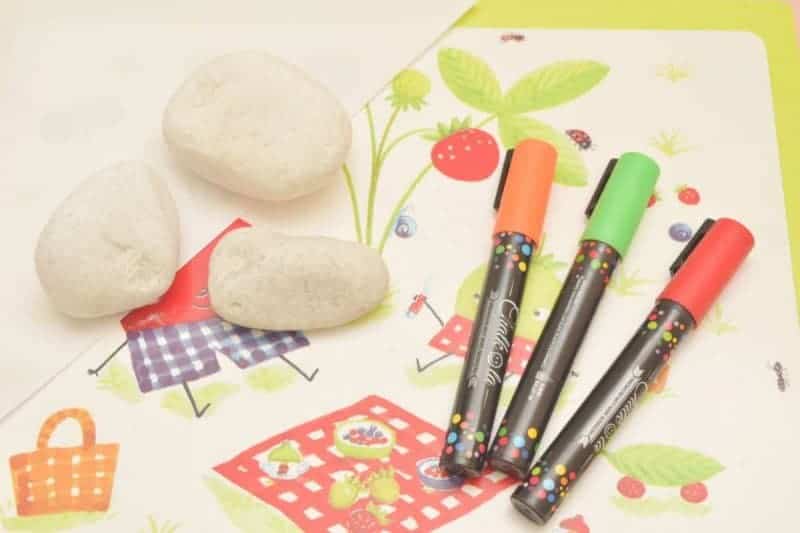 We discussed which fruits to draw and create and got to work making some lovely fruit templates.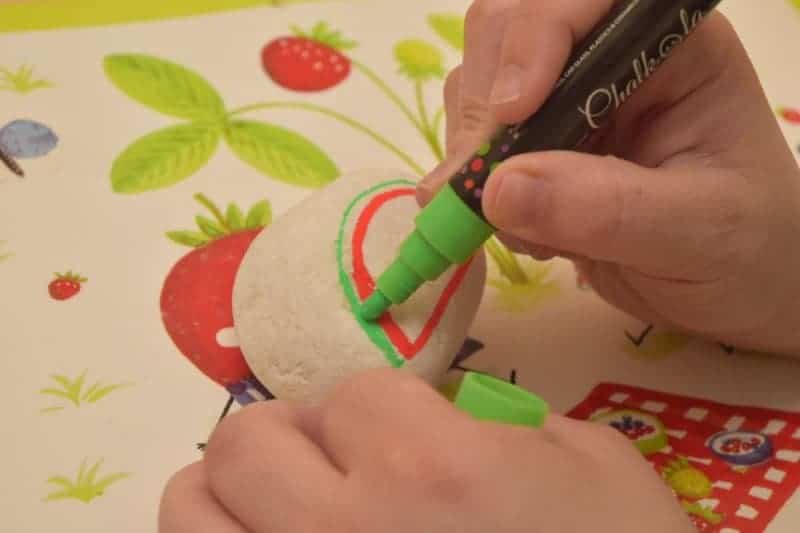 Sylvia and I worked together as a team drawing and colouring in the different stones.
We made a watermelon, banana, grapes and much more.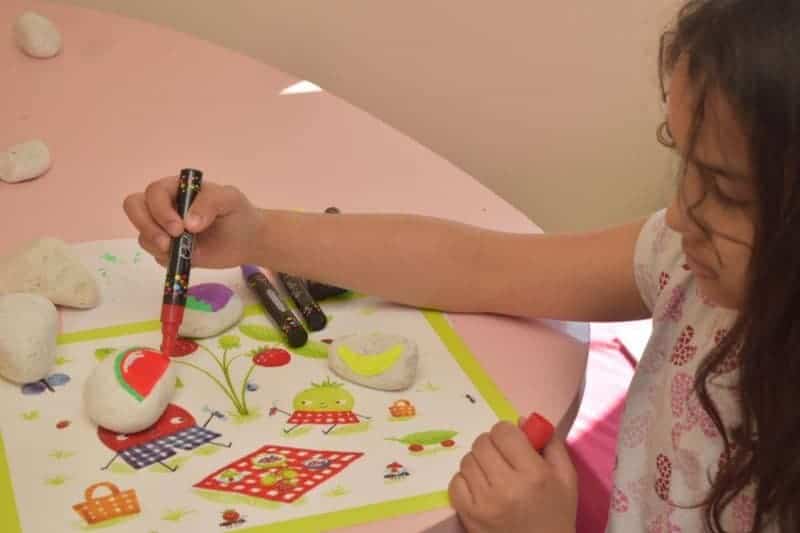 We threw in some vegetables to make a good mix.
Sylvia made a carrot and a aubergine known as an egg plant here in the UK.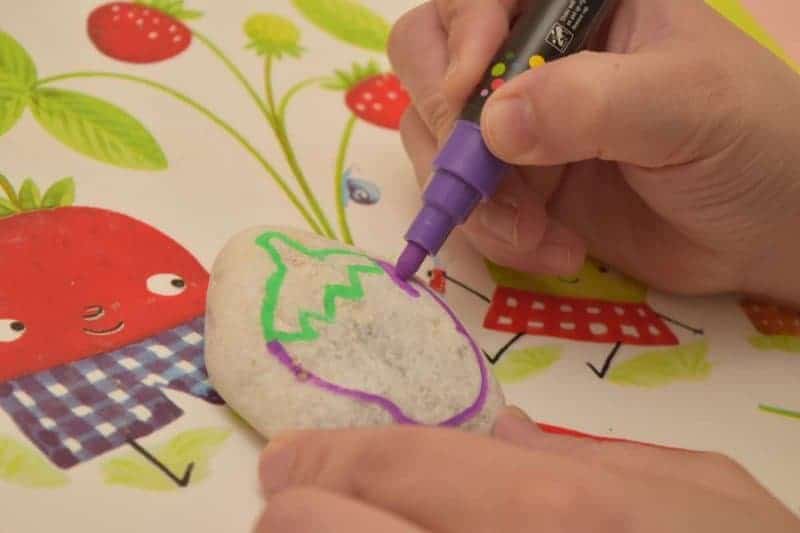 Making fruit and vegetable stones was a fun thing to do especially as we were making them as a gift for a child's garden Mud kitchen.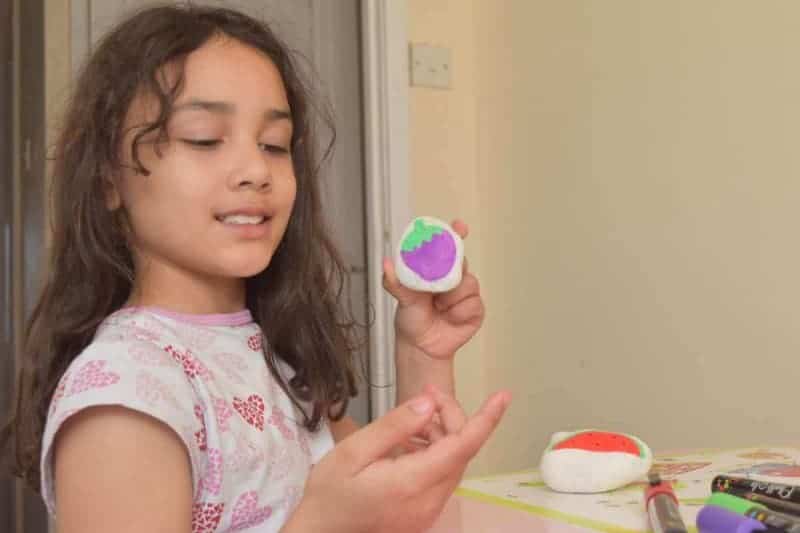 Drawing and creating arty things is a great way to help a child to develop fine motor skills as well as confidence and self belief.
Sylvia was a little unsure if she could draw on the stones but after completing the first one and with lots of praise she soon got the hang of it.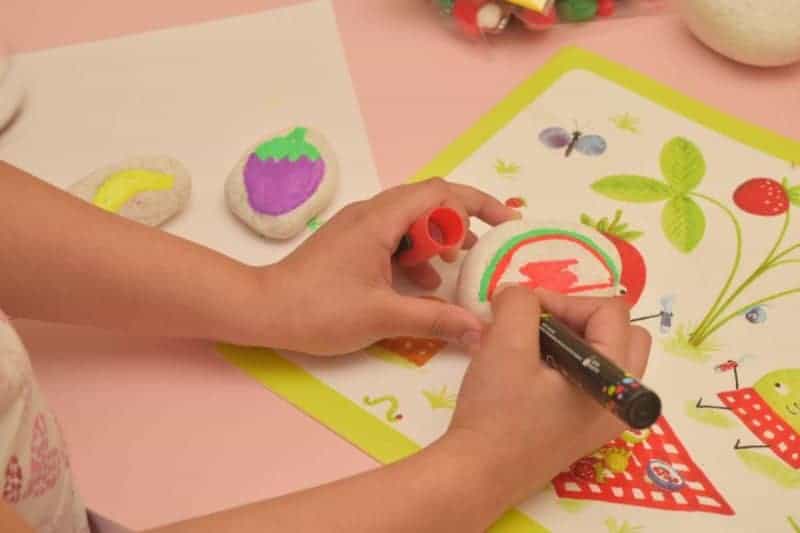 The best part was placing the black pips on the watermelon and strawberries. Sylvia enjoyed herself and so did I.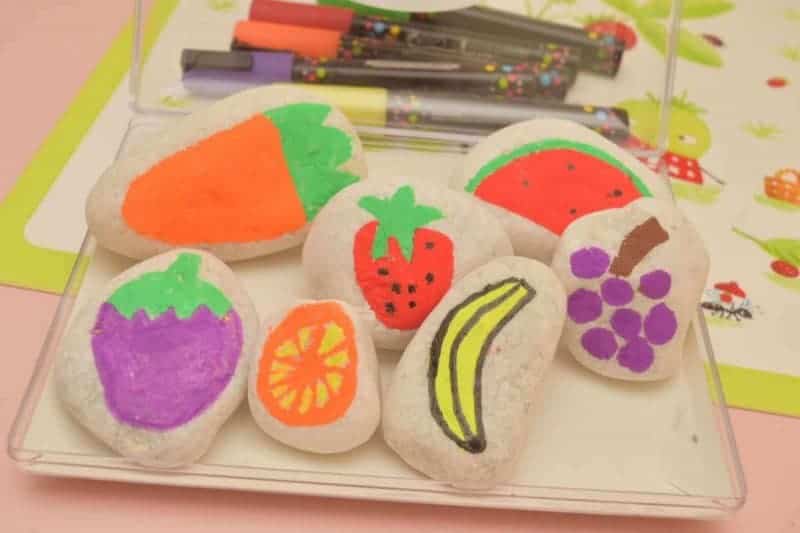 This was a fun task and didn't take too long.
We are so excited to give these stones to our friend's child as a gift for summer time garden fun.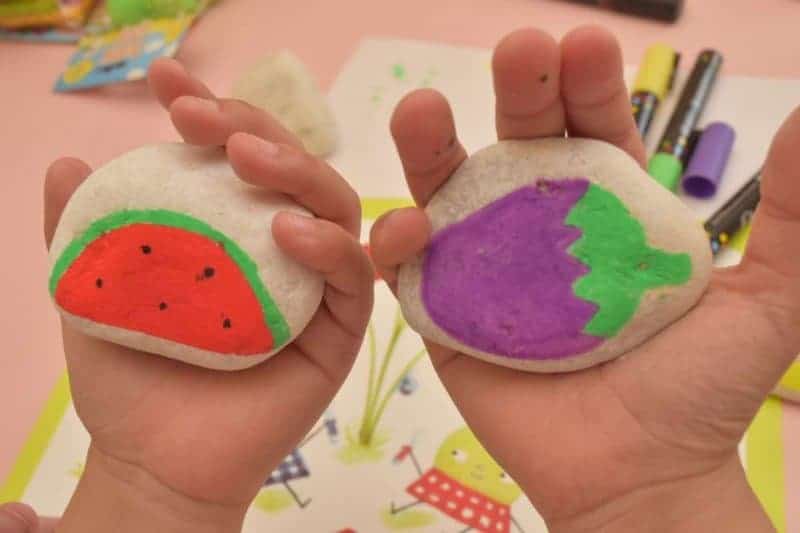 Sylvia did a fantastic job and I could not be more proud of her creations.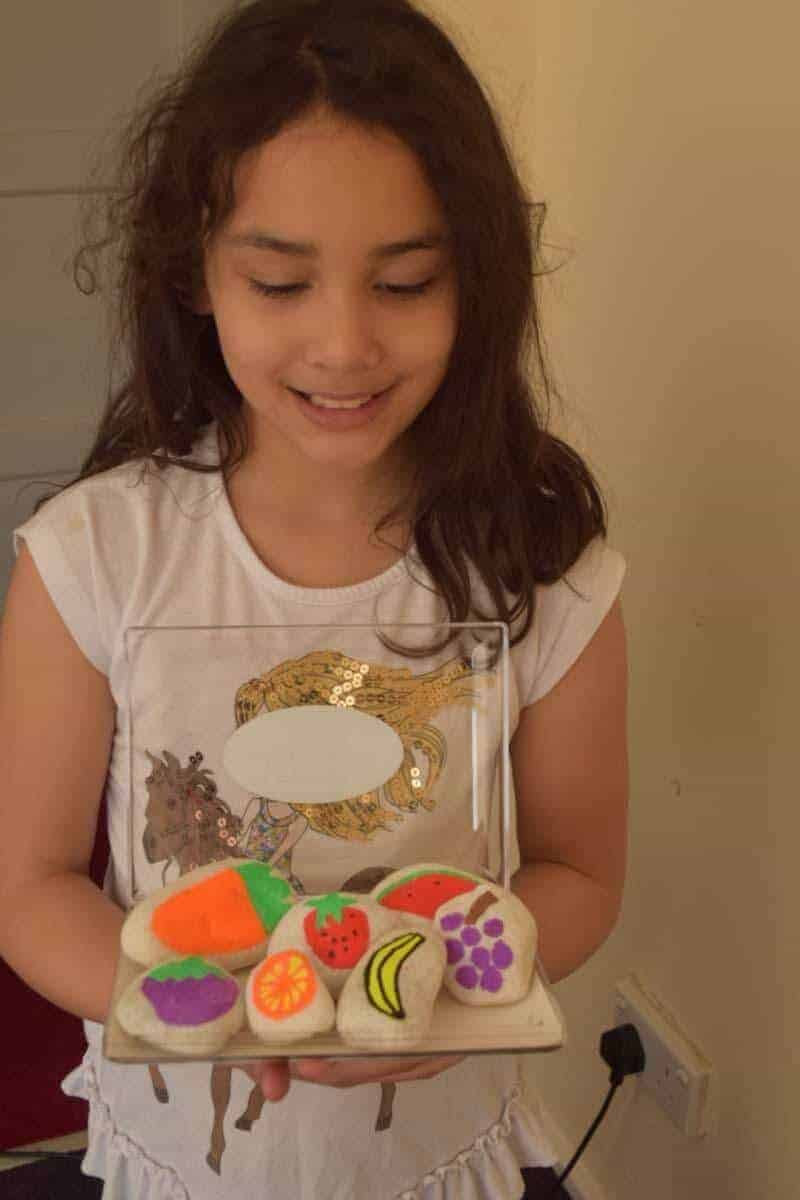 I think drawing on stones or creating story stones can be a fun activity.
It's not about the end product it's about the process and the fun you have and my daughter had a lot of fun.
Which fruit or veg do you like the most?
I love the carrot.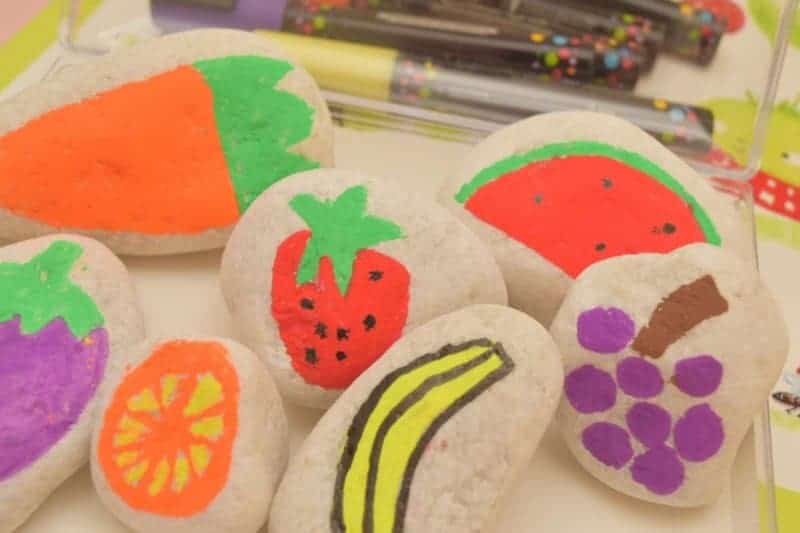 Related Products
Uni Posca Paint Marker Pen, Fine Point, Set of 7 Natural Color (PC-3M 7C)

Mod Podge Waterbase Sealer, Glue and Finish (16-Ounce), CS11202 Gloss Finish

TELLM wooden handle Garden tools small flower shovel iron shovel children mini Shovel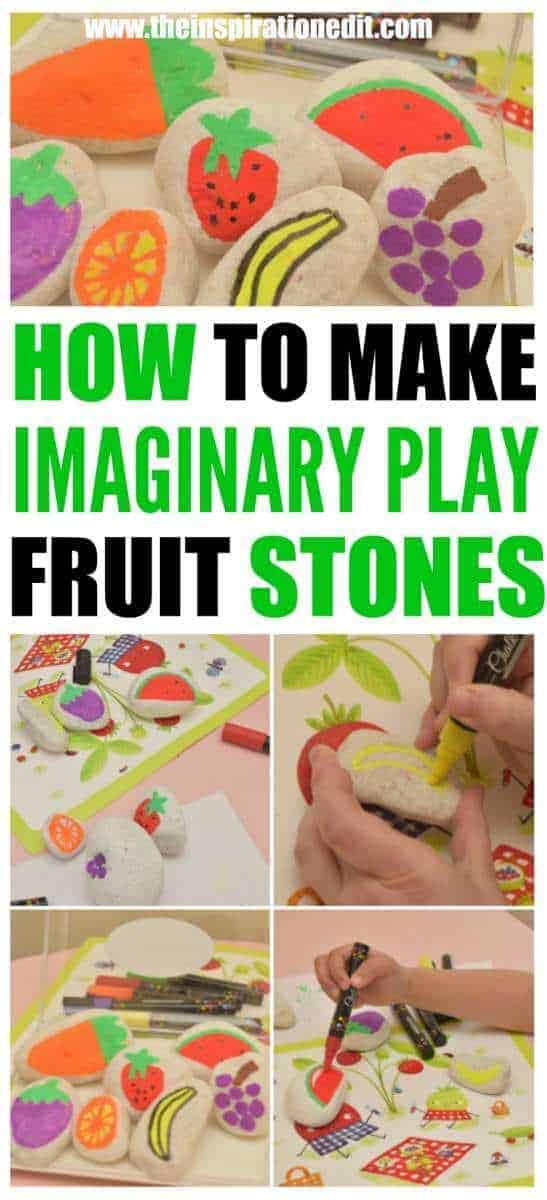 Other Related Products:
About Angela Milnes
Angela Milnes is a Qualified Early Years Teacher who has specialised in Preschool and Kindergarten teaching. She has a wealth of experience teaching young children and is passionate about kids crafts and having fun as a family. Angela has also taught cooking skills and loves to share both family recipes and easy instant pot recipes here on The Inspiration Edit. Follow her on Pinterest!