Well, I wanted to take the time to write down some goals and aims for the coming month and review the highs and lows of January.
January was a little bit of a crazy month. I had a lot going on with my health and at times it was frustrating as I could not do what I wanted but the month went okay and things went as well as they could.
January In Review
So In January I decided to focus on my health a lot. I spent a lot of time resting and sleeping in bed.
I was placed on a new medication at the end of December and one of the side effects was that I feel very sleepy. I've also been exhausted due to chronic health conditions and so I've been taking vitamin supplements and trying to eat nutritious meals when I can.
Visiting The Haematologist
I went to my 6 monthly Haematology appointment and discussed the fact I've been exhausted and unable to leave the home for more than an hour at a time.
I had all the blood tests done and my specialist rang me to say I was low in a number of areas. I need a Vitamin B12 top up, my Vitamin D was at 25 which is very very low and my folate levels were too low.
This explained why I've been so shattered all the time. I have got my own Vitamins however I am now waiting for my Doctor to receive the letter from my specialist so I can get super doses of everything I need to try and improve my exhaustion.
On a positive note my Iron levels were high enough that I do not currently need another Iron Infusion, so that's good. I don't enjoy sitting in hospital and getting treatment so the less time spent there the better!
Mum Goals
In January I set some goals to help Sylvia in certain areas. Due to my health I don't and haven't cooked or taught her the skills I wish I could.
However, I've made sure she is learning a new skill each week and even if I just sit on the chair and supervise as she learns, that is better than not at all.
In January Sylvia learnt to make fluffy American pancakes. I taught her how to cook poached eggs and she learnt how to use the tin opener. I think as a child I just naturally learnt these things as I cooked and spent time with my mum but due to me being so unwell, it's been a little harder to teach these skills to my daughter.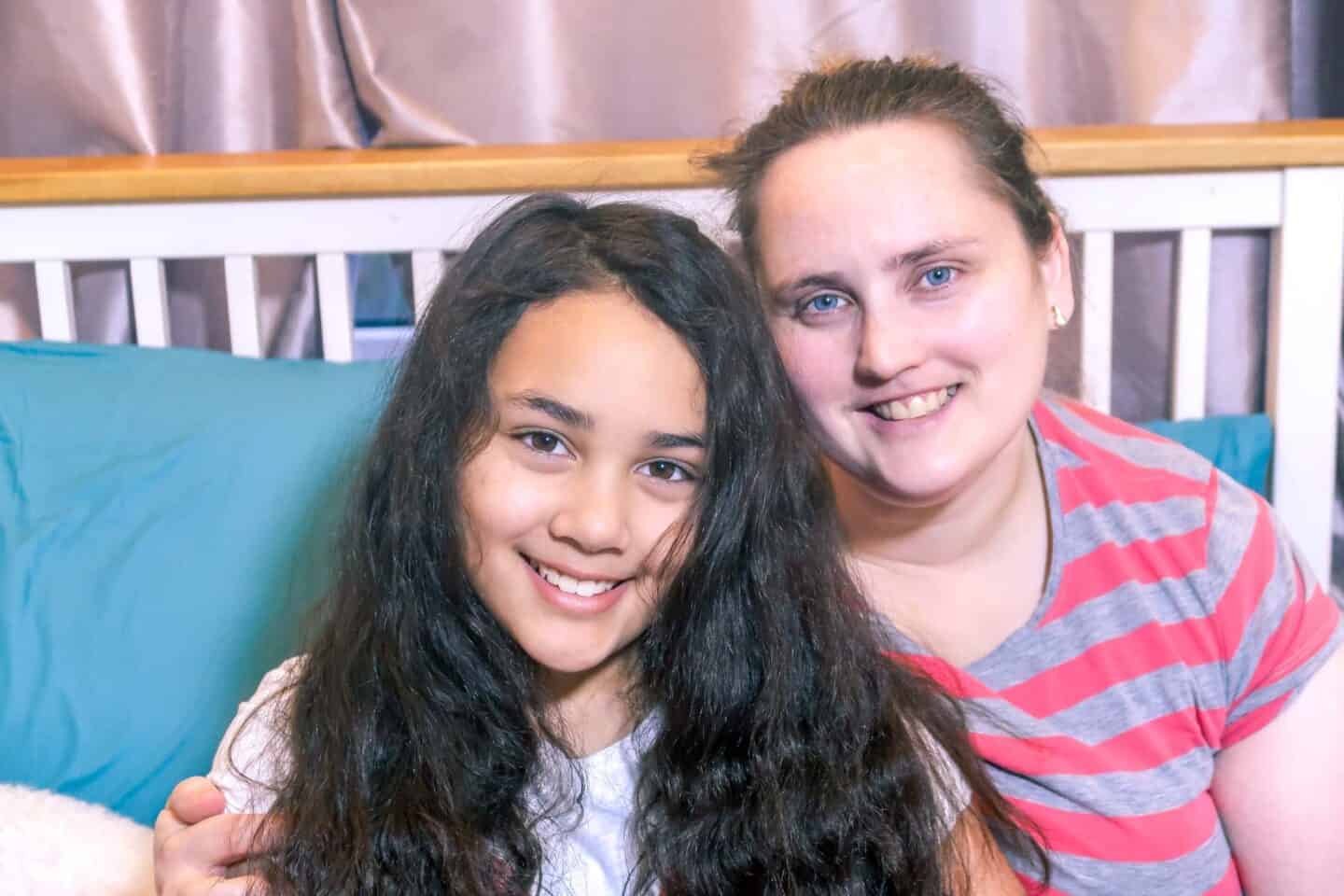 Piano Lessons For Sylvia
Sylvia started piano lessons in October. She has 15 Minute lessons every Tuesday at school. We did it as a trial and so far so good. Sylvia is still at the very basic level, learning the notes and playing simple tunes.
She has learnt the C and F chords and we have a keyboard which she practices on at home. One day I'd like to get a piano but she has to stick with this and improve before we invest in something like that.
The piano fees were due again this week and I managed to sell a piece of furniture we did not need for the exact amount we needed to cover piano lessons. So I was really pleased about that.
Relaxing More And Self Care
I have been relaxing more in January and taking more time out to look after me. I've actually stopped buying the cheap shampoo and conditioner we have had for years and have started treating myself to a brand I love.
My hair smells much better, feels smoother and I feel happy whenever I have a shower and wash my hair.
I've been building a collection of essential oils for a year now and I use an oil diffusor in my room to diffuse different scents and smells. I love the smell of Lemon and Wild Orange as well as Ylang Ylang and Ginger.
I got a new Duvet cover for Christmas and keeping the bedroom clean, smelling fresh and creating a relaxing environment to rest in has felt really good.
Blogging Goals
I set new blogging goals for 2020, which included cutting back on how often I post here on The Inspiration Edit and splitting my blog time between a few websites.
We didn't take on any sponsored work however we did work on a Valentines Day Gift Guide which was fun!
I love that we were sent samples of certain items and have put them away for Valentines Day! Well, the non food items! We already ate the popcorn and desserts!
In January John and I launched a website called Craft Play Learn where we will share easy crafts, book activities and ideas for teaching kids. I used to be a preschool teacher and felt it would be nice to have a niche site for this.
It's something I wanted to do for a long time but felt I couldn't but I went ahead and I am trying. It's early days but all is going good so far!
This month John designed a header and logo and I love it! He did an awesome Job!
Social Media Goals
Whilst I do like to grow my social media followings, I have taken a step back on Instagram. I am finding sharing stories daily is more fun than stressing out when I am sick and unwell trying to get Instagram worthy shots for the grid!
So, I am sharing the realities of life behind the scenes and only posting on my Instagram grid once or twice a week. It's made life easier as I have been able to rest more but also share things without worrying what's the next picture going to be?
My Instagram following has dropped. I lost over 100 followers but it's okay. Also with all those changes on Instagram, our images are not getting as many views as they did back in 2019.
It's not the be all and end all of life and those who genuinely want to follow will continue to do so.
I'd rather have a smaller loyal following than a large one where people don't really care.
Growing My Instant Pot Group
We do love to use the Instant Pot in our home. It is easy to use, fast and makes cooking easier for the family.
John uses the Instant pot more than I do. In fact I often give him a recipe and suggestions and he cooks as I am too unwell and I get very dizzy when I stand.
We are sharing one Instant Pot recipe per week on the blog and I have been growing a group with the help of another admin and moderator. My group is almost at 26K members which is really good news.
Join Our Instant Pot For Beginners Facebook Community
Goals For February
This month I aim to reach the following goals:
Health
Continue to rest and put my health first.
Organise all my new medication – prescriptions
Drop off and pick up new sharps box (John to do for me)
Visit the Endocrinologist to discuss Adrenal Insufficiency and HGH Hormone Medication and problems.
Blogging
Post 2-3 times a week here on The Inspiration Edit.
Reach 30K Followers on Pinterest.
Continue to grow my Facebook Instant Pot group and page.
Pitch to review one item our family needs for the home.
Pin all my new posts from Craft Play Learn to Pinterest.
Find one good collaboration opportunity for the blog.
Leaving The Home Goals
I am planning to go with Sylvia to the temple for her first time.
One visit to the specialist and one visit to my GP.
One visit to Primark if I have the energy this month – to choose some new Disney nightwear for Sylvia. I will probably go in the wheelchair.
Go to church at least one Sunday this month – when and If feel well enough.
So that's the goals. I'm going to focus on health and being as well as I can and resting. My goals are for improved health, to keep giving Sylvia the best life I can and to grow the blogs further!
Angela