Setting Goals for the New School Year
After all the hustle and bustle and the craziness of the school holiday's my daughter is finally tucked up in bed ready to start the new school year! I can't believe how time had flown. It does not seem five minutes ago that she was in my arms a new born baby, suddenly she grew and started Nursery. I was so excited purchasing her first uniform and getting her a school bag. This was Sylvia's first day of Nursery back in 2011.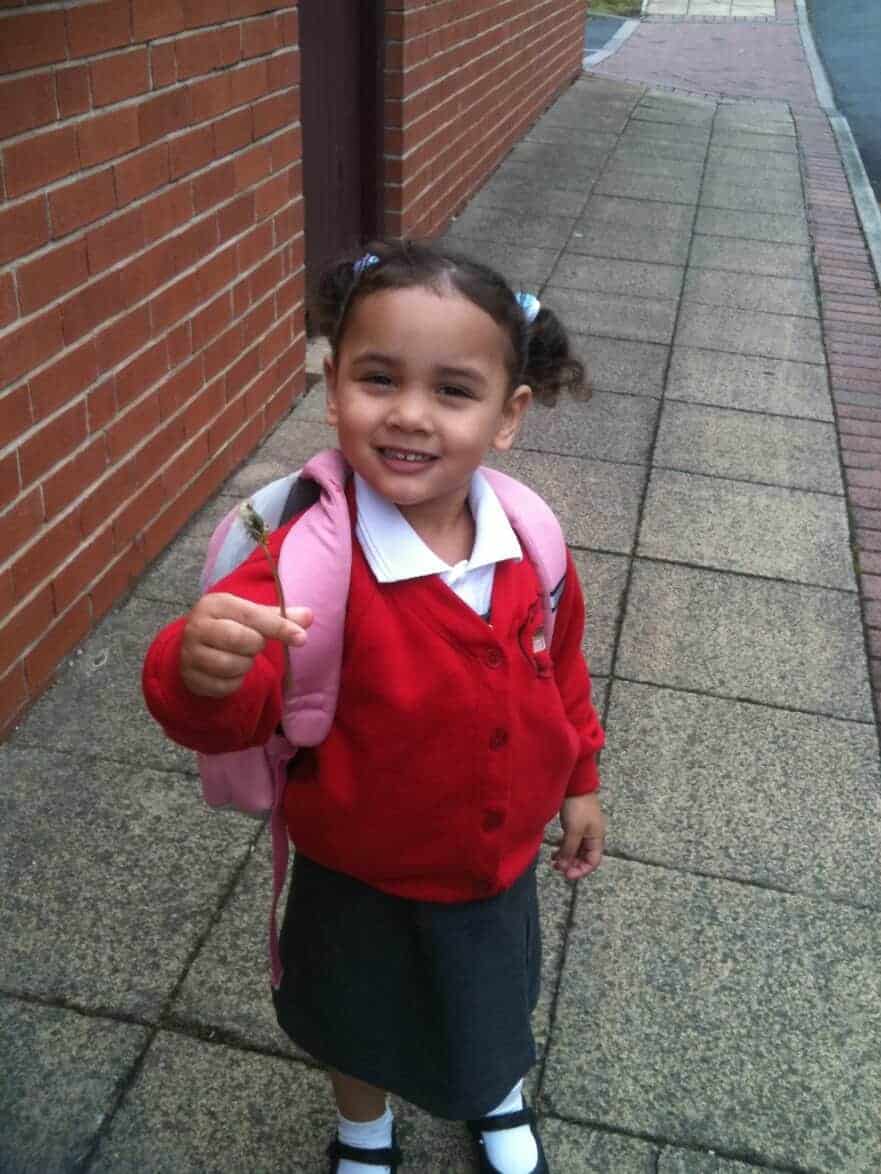 The following year my daughter started Year One. She struggled with her reading and we moved schools part way through the year which was not easy for her.
In year Two Sylvia really settled down well. She built good friendships caught up in her reading and grew to love her school teacher who just happened to be amazing.
Tomorrow is the start of Year 3. The holidays have been a little difficult. I'm not going to lie. Having a child home all day for seven weeks is not easy (especially when I'm so unwell) but we managed to find some fun activities and have a good time together.
I did my best to rest, although Sylvia always ended up waking me up and not letting me sleep when I needed to. (When john was on duty lol) I don't blame her though. Mum's are supposed to be up and about in the day.
So this evening before Sylvia's return to school we had a family meeting. We sat down and talked to Sylvia about her feelings. We helped her to set some goals for the new school year and helped her to feel ready to learn and grow.
As parents we plan to support our child and help her. She knows if she has a problem she can come to us. If she does something wrong, she can tell us and although we may be disappointed we will always love her. Sylvia knows that Mummy and Daddy want what's best for her. Things are not perfect. We have quite a bit of work to do, especially when it comes to going to bed without kicking up a fuss and listening without having paddy or throwing a tantrum (although this is always worse when she has had sugar or is tired).
So as a family we sat down and set some goals. We divided a piece of paper into 4 and Sylvia helped to make some goals. Now she has a focus and something to work towards and achieve. I thought I;d share the goals.
Physical:
East Healthy Snacks (as a family)
Learn Ballet
Brush Teeth every day
Learn to shower and wash her body on her own (this is something we are teaching her)
Emotional:
Build friendships at school
Learn to listen to mummy and daddy
Try not to whine and paddy when she cant have her own way
Practice being kind to Yoda the dog and animals
Educational:
Learn the 3 times tables
Continue to learn to tell the time
Read 20 New Books
Do homework everyday
Spiritual: (We are a Christian family)
Prepare to be baptised when she turns 8 years old
Talk to mum and dad and pray if she is feeling upset or sad
Take part in family night activities on a Monday
Learn about charity and kindness and do service projects for others with mum or dad.
Not all people are religious or even have a faith but we do, so we incorporated this into Sylvia's goals for the year.
All the goals are things we would be doing naturally as a family anyway and by showing Sylvia how to make little goals and helping her work towards them she can have a focus and will be able to feel that sense of satisfaction knowing she has accomplished something.
For me it's important to teach good values to my child and help her develop healthy habits. I'm pleased we took some time to focus on Sylvia and her plans and look forward to playing my role as her mother in the coming school year.
An excited Mummy,
Angela Milnes