Fantastic Friends Featuring Esther From WHAT ESTHER LOVES
Welcome to my fantastic friendship series. This is a blog series where I share a post about a friend who has a special place in my life. It's a record for me and my daughter but also something inspiring which others may enjoy reading. You're welcome to submit an article yourself about one of your friends. I'd love to share it.
Angela x
Esther Hancock Best Friend and Blogger
When I returned to the UK in 2010, I went to live in a small town in West Yorkshire. At some point I met an amazing friend named Esther. I can't even remember when we met but I do recall seeing a gorgeous and stylish young woman walking into a building holding hands with her handsome husband Jared and somehow over time our friendship grew.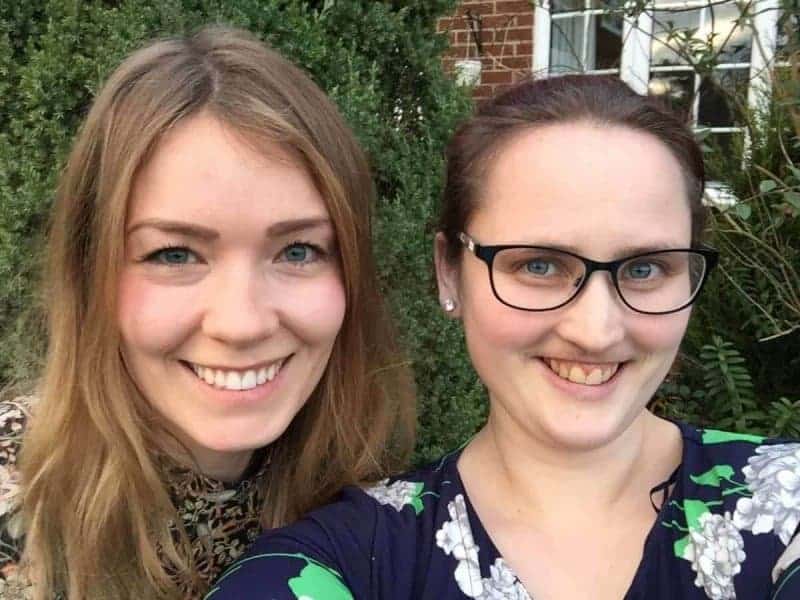 In fact I think Esther and Jared invited Sylvia (then 2) and I to their new home to have dinner and play games. Esther was the kindest of friends. She worked for a company and each year she would give me a gorgeous sample coat for Sylvia from Marks and Spencer's. Money was tight as a single mum and I really appreciated such kindness.
In 2011, when my daughter Sylvia and I were separated and I was going through the worst of times, Esther was there for me. She never judged she got to truly know me and I her. She is one of the few who just loved my personality and found me really fun to talk to and I loved that she loved who I really was. At Christmas I went with Esther to her parents so I wouldn't be alone. It was my first Christmas "Not with family" but I was made to feel very welcome and will never forget that she was there for me on one of the hardest days of my life.
In 2012 after my daughter was returned, I moved to the same town as Esther. We were able to spend more time together and hang out when little Winston was born. We went shopping together, baked at home and just kept one another company from time to time.
Esther and I did a huge successful Car boot sale together one year and we even broke down in the Aldi Car park and were saved by some very "Hot" looking fireman and one really old not so hot one. The memories and friendship I made with Esther is something that will last a lifetime.
In 2013 in the lead to my wedding Esther was the most amazing support. She not only helped plan the whole wedding, she did the decorations, helped plan the music, helped me to get my dress altered, organised, sort my flowers, transport in the most fancy cars and so much more.
Esther was my best friend and my personal wedding planner. She did an amazing job. She and another friend also organised a Bridle shower for me and of course she was my maid of honour on the Wedding Day.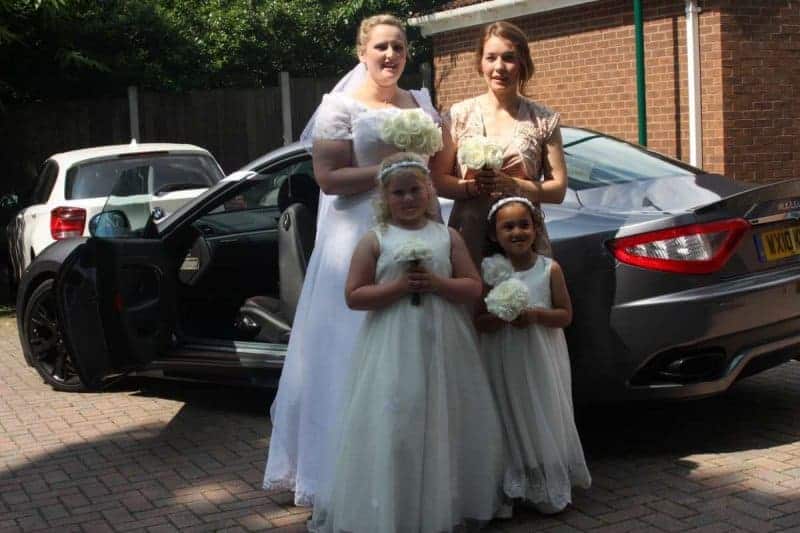 In 2013 I moved to Lancashire and I really missed the friendship and time I spent Esther and I spent together. Fortunately we have kept up our friendship. We chat regular and both became bloggers. Her blog Inside Out and About is amazeballs and I just love it.
Esther is so so creative. She makes, bakes and crafts the most awesome things. I love to read her blog and follow her day to day life from a distance. It is so great that we can keep in such close contact via social media and maintain the wonderful friendship we have.
Since moving away Esther has had Ru and little Otto. We meet up as often as we can and we were able to hang out last year on a number of occasions including the BritMums conference. Although we are separated physically we continue to share a wonderful friendship. I have never met anyone so wonderful and amazing as Esther. She is the kindest, sweetest and funniest friend and I look forward to meeting up with her again in the coming months.
Angela x
I'm sure you would love Esther's Blog. It has the most unique and amazing content. Here are a few of my favourite posts. Why not pop over and show her some blog love.