Falling in Love With Kids Fashion
I have never really been into adult or kids fashion. As a child I wore what I was given. As a teenager I did find the style I loved which was black trousers a fitted t-shirt and a jumper. I love girls hoodies and exercise clothes. I never really got into style but managed to look and feel good in the clothes I wore.
Falling in Love With Kids Fashion How It All Began
After my first marriage, which was filled with abuse I gained weight. I comfort ate and ate my feelings. I also had PCOS, Polycistic ovarian syndrome which does not help with weight issues.
My x husband would buy me food to say sorry for abuse and neglect- it was a cultural thing. It really was the start of my weight issues and the bigger I got the less "nice" clothes I could find.
I ended up wearing rubbish, clothing I did not like which did not flatter me. It's been that way for a long long time to be honest. But something changed. When Sylvia was about 5, (three years ago) she started to have an interest in dressing up, in looking pretty and she seemed to have a little talent for co-ordinating her clothes.
I wasn't too fussed but being a "previous teacher" I have a philosophy of allowing a child to develop based on their interests. So I gave Sylvia opportunities to choose her own clothes and pick out what she wanted to wear. We didn't have much money so we would visit charity shops and car boot sales looking for bargain items.
After becoming unwell in 2013 I didn't really have an opportunity to look for clothes as I used to. However we were fortunate to be given some gorgeous hand me downs from stores like Next and Monsoon. We also had friends buy Sylvia gifts from time to time.
In fact, when I was a struggling single mother my best friend Esther another blogger at Loved By Esther worked an interesting job. This was before Otto, Win and Ru were born. Esther is very kind and every year she would bring Sylvia a brand new coat from Marks and Spencers. This became an annual thing and Sylvia had the most gorgeous new coat each winter. Something I will forever be grateful for.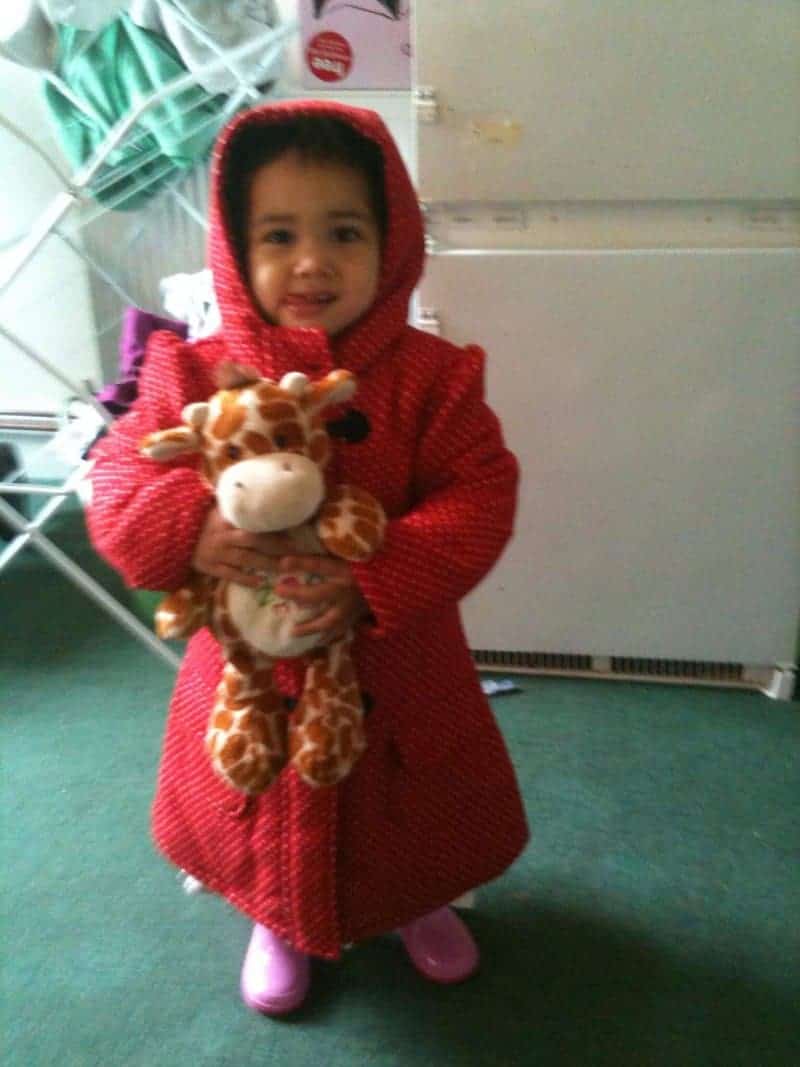 Back in 2010 and 2011 I loved taking photos of Sylvia. I had a little camera and took it everywhere I went. I have many pictures from the younger years although the quality is not go great compared to today. I started taking pictures of Sylvia in her different outfits but never really shared them. I just uploaded them all onto my computer.
After I began blogging, near the end of 2015, I decided to start a category called My Sunday Style which later evolved into Sylvia's Style. We started out just taking photos in different outfits Sylvia had been given. Sylvia visited Primark and bought four lovely t-shirts. I planned to share these on the blog and we took photos but with all that was going on with my health and life, the photos never got onto the blog. We took tons of pictures and many many pictures remained on my desk top unused.
I didn't feel very confident and although I was writing this category in the blog I was inconsistent. I think I doubted myself because my knowledge of fashion and British clothing stores was limited. I did not have much confidence and so I didn't put in the effort to really build that category.
But then we were contacted by Debenhams. We were asked to collaborate on a blog post and so I ordered some really pretty dresses, one's I'd never afford to go out and buy. We were then contacted by House of Fraser and then other companies and over time I have become more confident writing posts about Sylvia's Style is our way.
Earlier this year I decided to take the Sylvia's Style Category more serious. Sylvia started to really enjoy modelling clothes and I realised that this is something we can do. I'm still not a fashion expert and I'm not trying to be but I figured if we just have fun with outfits and mix it up with adventures and stories and share on the blog then maybe we can eventually review more clothes and collaborate with children's clothing brands.
Well things are going well and the more effort I put in, the more opportunities we are getting. I really am trying hard and feel excited about where this could lead. Sylvia is enjoying trying new clothes and we are having fun. It's a lovely feeling. I'm happy, my daughter is happy and I have developed a new passion. One I never expected. A passion for fashion.
I'm excited about our up and coming collaborations. We have a few lined up as well as Sylvia's Autumn Fashion Picks. I look forward to sharing these on the blog and hope to build a following of people who enjoy reading our #SylviasStyle posts.