Dinner Dates With Ana De Jesus From Faded Spring
Last week I went to London for two days to attend a private screening of the movie Wonder and to catch up with my good friend Ana De Jesus.
I met Ana through blogging and have to admit I never knew that someone like me, chronically unwell in my mid 30's would get on so well with someone so different, in a different age bracket, who is into fashion, makeup and the things I have kind of let slide since becoming a mum and living with health problems.
However from the moment we first began chatting Ana and I have built a brilliant friendship and I always look forward to meeting her when I go to London.
Ana writes a Lifestyle and Fashion blog over at Faded Spring. I love how she is so honest and truthful about her experiences and how she mixes fashion with the stories and experiences of her life. I love to see the new photos of Ana on Instagram and see her new dresses and styles.
In fact it's always fun when we meet up and I never know what she is going to be wearing. I must admit, we are two opposites when it comes to the way we dress but we always have fun. I also always seem to be wearing the same jumper.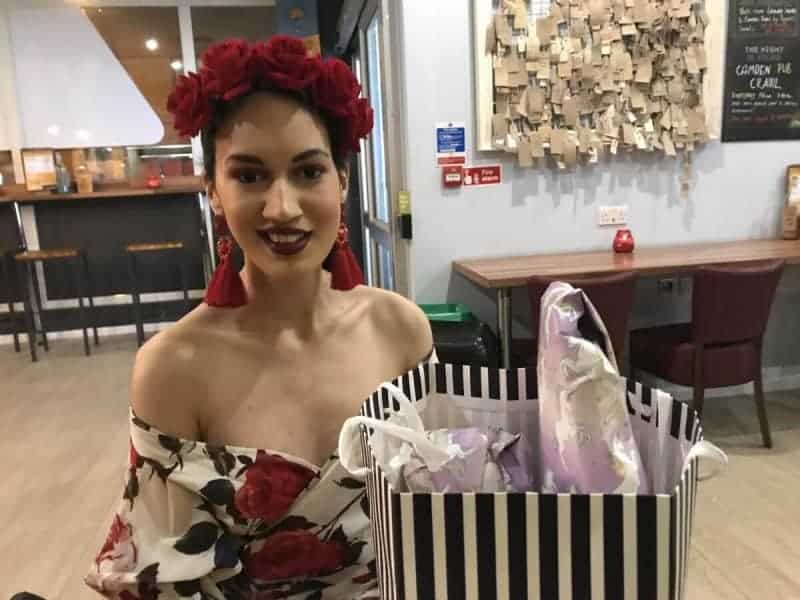 I often stay at the YHA when I am in London. I find it is the most cost effective way for me to sleep over and I stay close to the train station so I don't have to go too far.
Even with chronic illness, I still manage to see my friend and Ana makes the effort to travel to me so I don't have to go too far and burn myself out.
Last year when I was in London Ana and I went to dinner at Wagamama's which was such a great experience. It's a great place for those who love to eat meat but it's also vegan friendly and has options that suit both me and my friend.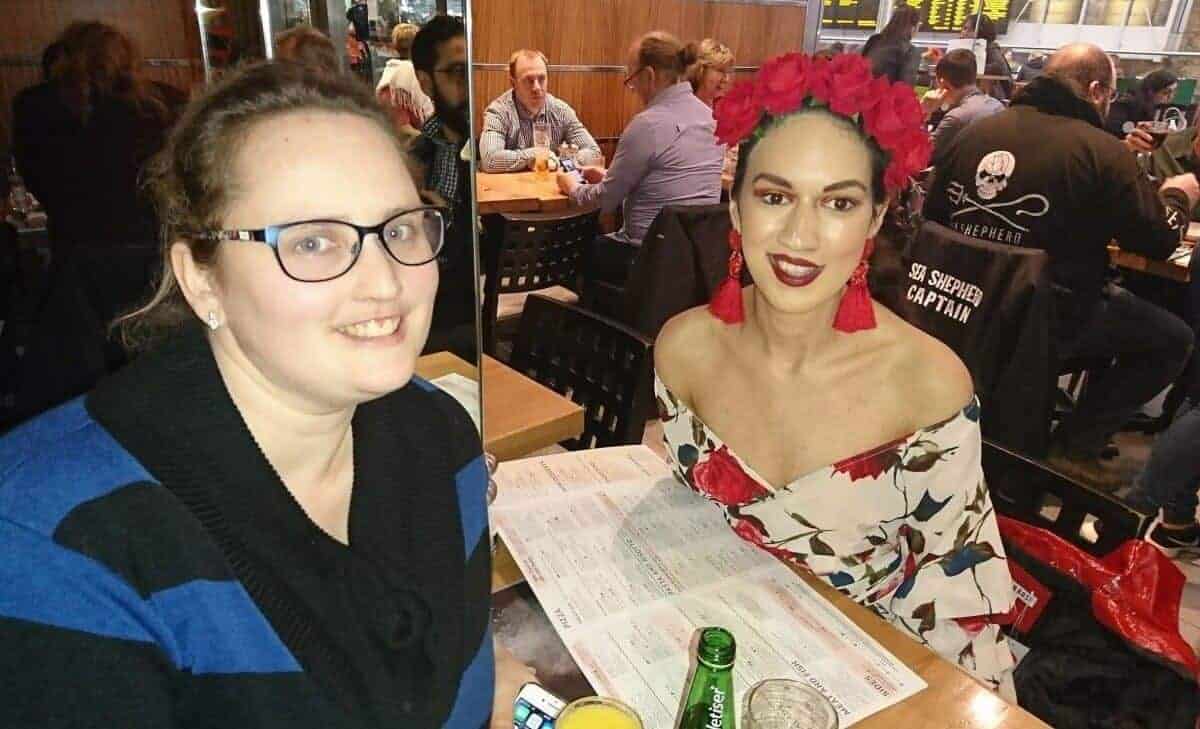 Back in August Ana and I ate out at a pizza restaurant which was so fun and we shared a huge Margarita pizza which was so good. We also hung out back at the YHA and talked blogging. It's amazing the tips and knowledge you can share when you talk about work.
On my most recent visit to London Ana and I went to another Pizza restaurant. We seem to both love Pizza. This one was in Saint Pancras station and was a lovely place to visit. The food was so good. We had so much fun.
I am on weight watchers but I took a night off and we just enjoyed ourselves and had a great time. It's nice to spend time with a good friend and I really appreciate the friendship I have with Ana.
She is really great to hang out with and is so understanding of my limitations which I have with Adrenal Insufficiency.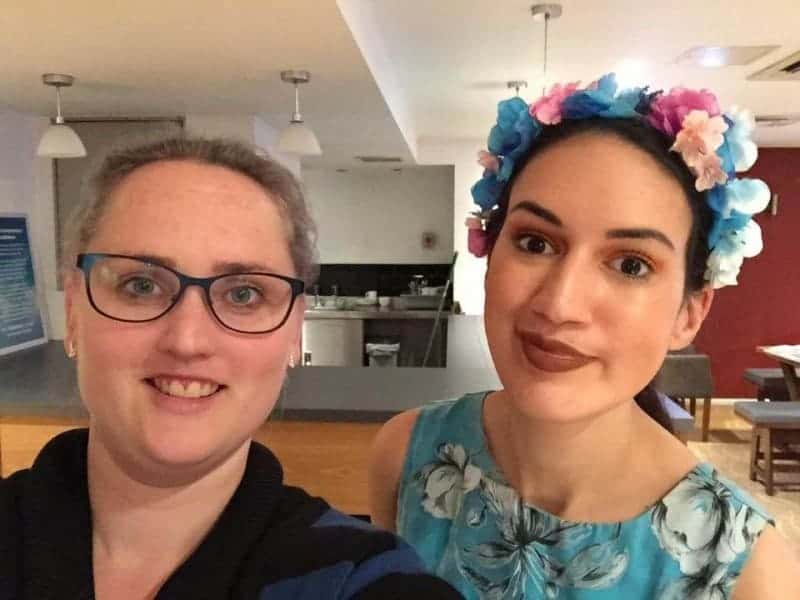 I can't wait for my next trip to London whenever that will be. It always wears me out and I am still recovering a week later but it is always worth it to see a great friend and I look forward to our next adventure together.