Creating My Own Cartoon Animals
When I was about 12 years old, I was sitting in art class looking at an under the sea painting I had created. I thought it was amazing. The creatures were all cartoon style and it was one of my art works I will never forget. I was so excited to have created such a great picture, however the teacher was less than impressed. My Art teacher had no appreciation for cute or cartoon style images. She wanted the students to do realistic, sketches and paint pieces that looked impressionist or real life.
*I use affiliate links in this post. If you buy anything from my links I will earn a small commission*
No matter how hard I tried I did not have the talent for "real life" paintings and my teacher held up my precious painting as an example of "what not to do". It broke me inside and I genuinely thought my picture was rubbish. I was not good enough. I never would be good at art and so when I moved to New Zealand a few months later I chose not to study art anymore.
In fact, I avoided all art right through my high school years, opting to do music and cookery instead. Interestingly enough I am a fantastic cook and the skills I learnt at school as well as in the home have come in really handy. However I never again practiced art in any shape or form.
Recently however since becoming a blogger I came to realise that drawing in a cartoon style is something I still love. It's something I want to improve and develop and I am sad that I have lost 20 years of skill development time due to one teacher putting me down and making me believe I was rubbish.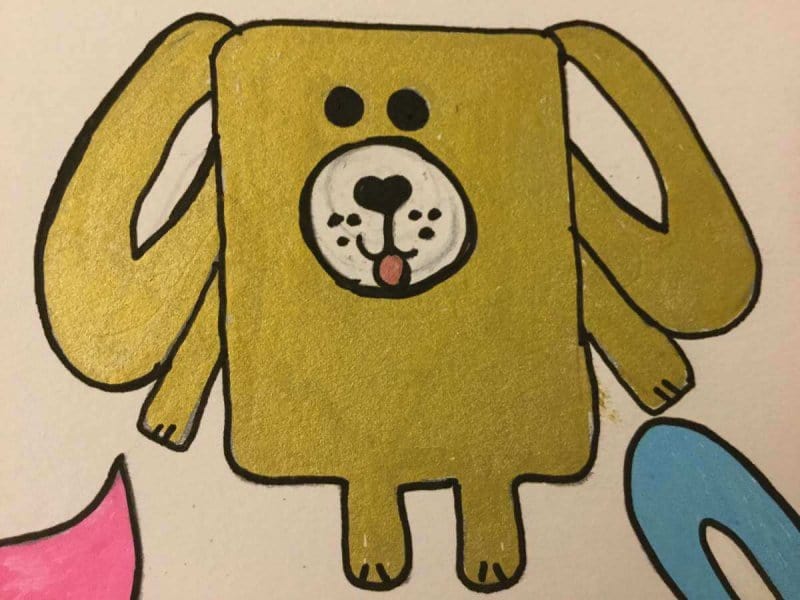 I have been doodling for a while now, just a few months and in October I decided I want to develop this talent. I am a little scared. I have a long way to go and a lot of work to do to get good but I have started creating my own set of animal characters which I will draw and then paint onto lollipop sticks and stones.
I would love to use my love of making these characters to create something sellable one day. This could be a book, nursery resources or another product. It is a possibility if I improve and learn and get better.
So each day I am going to have some down time and just draw and paint. It may help me especially as i am feeling so unwell and sick at the moment. Here is my first Lollipop stick Fox. I love it. I can't wait to create something new tonight.
Angela x
Related Products
Uni-posca Paint Marker Pen – Extra Fine Point – Set of 12 (PC-1M12C)

Uni-ball Posca Color Metallic Marking Pen – 1.0 mm – Set of 7

Uni-posca Paint Marker Pen – Medium Point – Set of 15 (PC-5M15C)