Well I haven't written about my blog for some time but today I am announcing some blog changes which are on the horizon. Writing a blog is quite a journey and something which changes with the twists and turns of life. I originally began blogging as a way to share my journey as a Mother with Adrenal Insufficiency and chronic illness. My first blog was called Days In Bed. Just over a year ago, I found myself naturally moving towards family life and kids fun and thinking of the future I started a new bog, this blog The Inspiration Edit.
My intention when I began The Inspiration Edit was to share inspirational content about my family life as well as inspirational ideas for family fun. I've shared up's and downs and stories from my past and our present. It's been a great journey so far however, during the past 6 months my health has been a real struggle. My parents returned home to New Zealand and we had some huge changes. Some of my friends passed away, I have been low in energy needing Iron Infusions and I have had a difficult time.
There is a silver lining and that is that I accidentally fallen in love with painting. I began drawing to help cope with everything which has been going on. I've discovered a love for drawing and painting especially on rocks and stones as well as on milk bottles and glass. After much thought I have decided to do less family lifestyle and more crafts on my blog.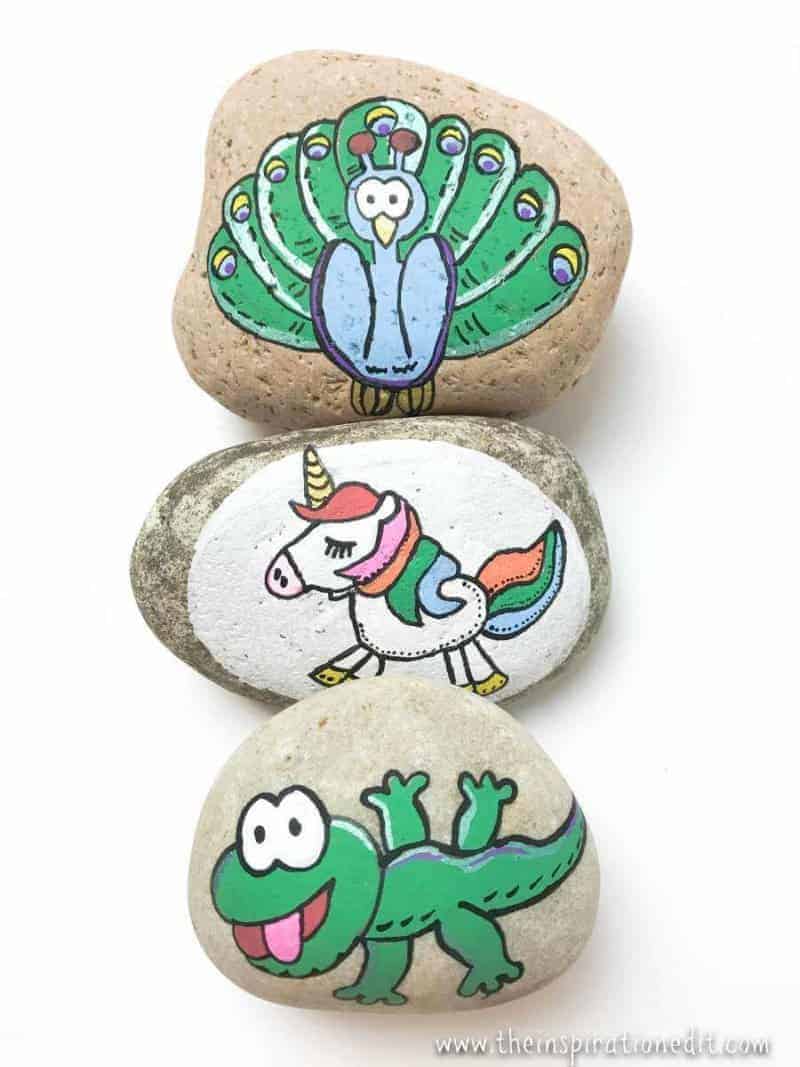 I am so excited. I will still have a lifestyle family section Mama's Life and write reviews when the product is something we can benefit from or enjoy, however I am planning to share more fun crafts for kids, as well as crafts which can be painted when suffering from chronic illness and of course I plan to share my rock stone designs.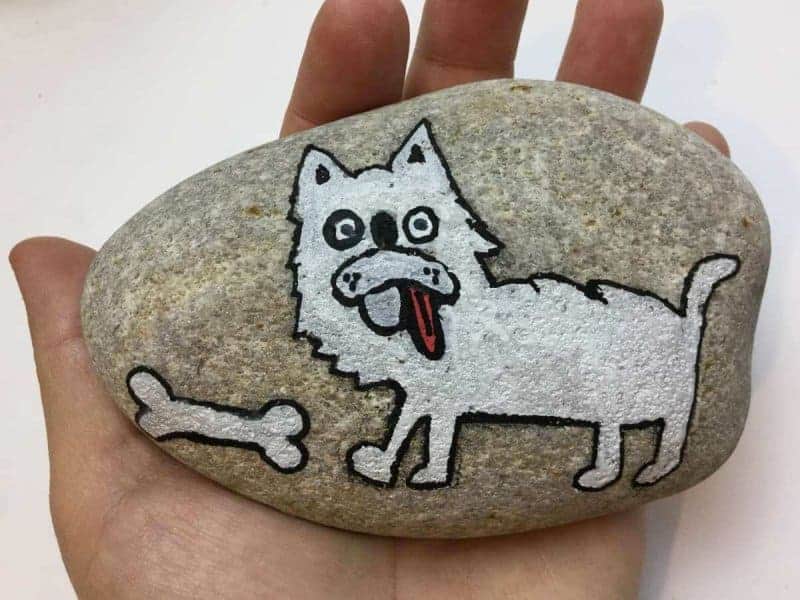 I have some great ideas. I would love to paint and share my own rock stones each week and also have guests submit and share their rock stone designs. I would love to create a rock stone community locally and really get into the art medium more. I have ideas and plans and I am going to follow my new dreams.
I am going to practice and learn and maybe one day sell stones. I plan to do fun kids crafts and work on making resources which can help promote literacy for kids. I made these fun Aliens Love Underpants Spoons recently and I love them.
I am excited. I plan to share my crafts on Instagram, Facebook and Twitter and of course on Pinterest , which is my favourite search engine. It has taken about 6 weeks but I have learnt how to use Adobe light room to edit my photos. I am enjoying creating things and sharing it and feel like I am discovering a new side of me I never knew I had. It's therapeutic and something I can do whilst unwell.
I think in the coming months I will work on a new header for my blog and I am going to try and learn how to make and edit good craft videos which I can share on Facebook. That is going to be the biggest challenge, but I do think I can do it with lots of patience. Learning any blog related task can take time and is hard to do but it's a goal I have for 2018.
Just like my blog and ability to earn and work with PR went backwards went I rebranded from Days In Bed to The Inspiration Edit, I will potentially have a quiet period in the coming months as I make my transition and develop networks and join groups which will be relevant to the direction of my blog.
It's been a long time coming to this point and I'm not changing, just doing some things more than before, and other things less. I am excited. I have plans and goals. It is going to be hard and it's never easy to blog when I am so unwell but I've found something I enjoy and something I want to share more often. I am excited to try and build a rock painting community and share fun arts and crafts. I hope I can do well in the future and will work as hard as I can with the circumstances I have.
As always I am grateful for all I have, my husband, daughter and dogs, my friends and family and am looking forward to the next part of the journey.
Dreams can come true if you work for them and I will work for this.
Angela
P.S I am signing off until 2018. I need some time out to rest, get well and work on my new plan. I want to enjoy Christmas with my family. In the meantime I will still be answering emails and active on social media. I'm just taking a few weeks off from the blog! – Catch you in 2018!