Bichon Love Autumn Clothes The Portrait Project
Sylvia cuddling Yoda in her new Autumn clothes
"You are the bows from which your children as living arrows are sent forth" Kahlil Gibran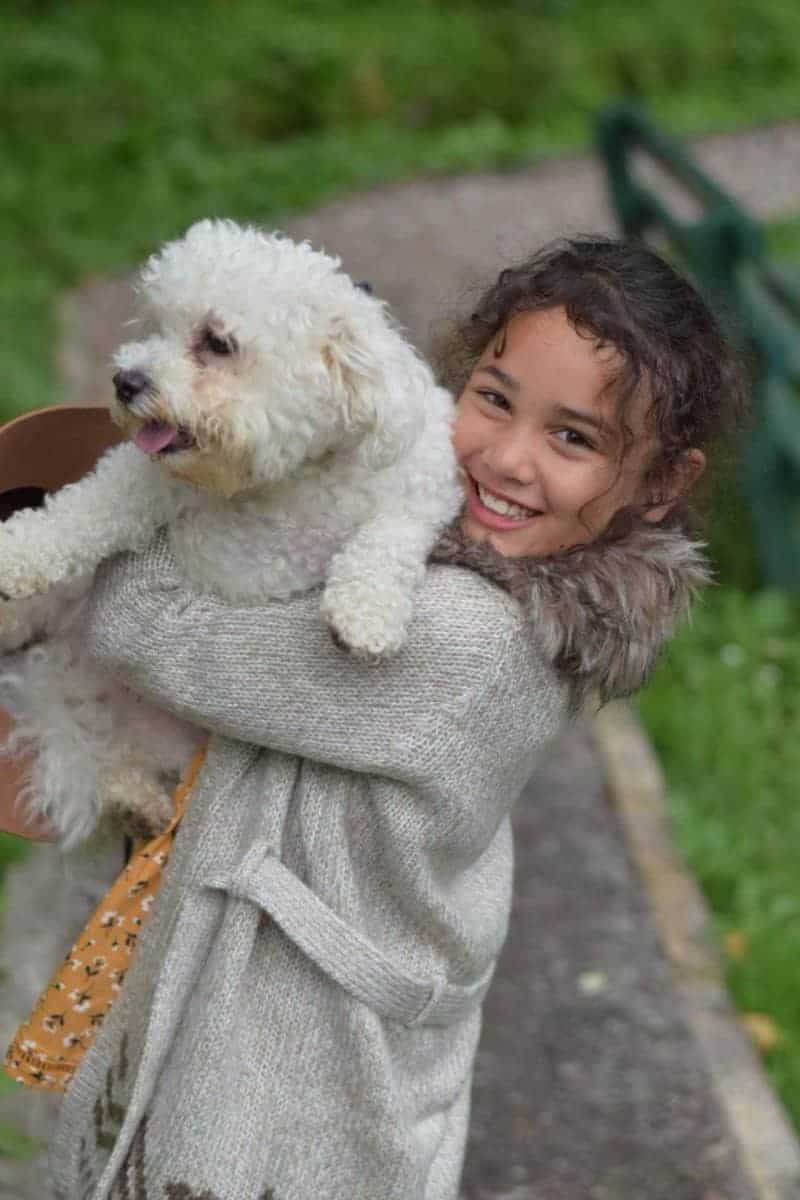 As of this week, I will be starting a new project called "The Portrait Project". I plan to share a portrait picture of my daughter each week and will be linking it up to the Living Arrows Linky.
I hope you like this Sunday Series.
We recently went on a dog walk to Yarrow Valley Park. Sylvia has a fantastic time running around the lake with Yoda and Casper. This is Sylvia giving Yoda a big cuddle. We also took photos of Sylvia modelling her Autumn Clothes if you would like to pop over and read the post.
Large Size Bichon Frise Resin Dog Sculpture Car Ornament

Joy to the World Collectibles European Blown Glass Pet Ornament, Bichon Frise

Bichon Dog Recycled Wool Ornament

Douglas Cuddle Toys 4078 Dandelion Puff Bichon, 8-Inches(20cm)

Sandicast Mid Size Bichon Frise Sculpture – Sitting

Bichon Frise Dog – Collectible Figurine Statue Figure Sculpture Puppy

To read more stories about our Bichon Dogs and Dog themed posts please visit A Dogs Life