Bichon Frise Life Twelve
Welcome back to another post on Yoda the Bichon Frise. Well the past two weeks have gone by very fast. His last post did particularly well. He has loved wearing his jumper and continues to wear it.
Last week Yoda had a case of the Fleas. (His first time) Yes, if we are going to share his life story, we are going to have to share the good, the bad and the ugly.
We tried flea ointment a number of times and it really didn't work, so then we moved on to flea shampoo. I think this did the trick but we shall see in a day or two whether we have got rid of the pests. Does anyone have any recommendations? It's a new experience for us and Yoda and made him very itchy!
Anyway, Yoda had a shower with his new flea shampoo and we took some pictures. He did not like showers as a younger puppy and will still avoid them but now he is more obedient and sits while he is washed. In fact Yoda is becoming more obedient in general. He would never go into his crate when asked but now he does. We only use a crate when we go out, such as a visit to the doctors etc. If we open the door and say crate and point, he will walk in without kicking up any kind of fight. He is a stubborn Bichon Frise dog but he's finally learning. At Last!
So here are the picture of Yoda in the nude (he's always in the nude lol) I just had to say it.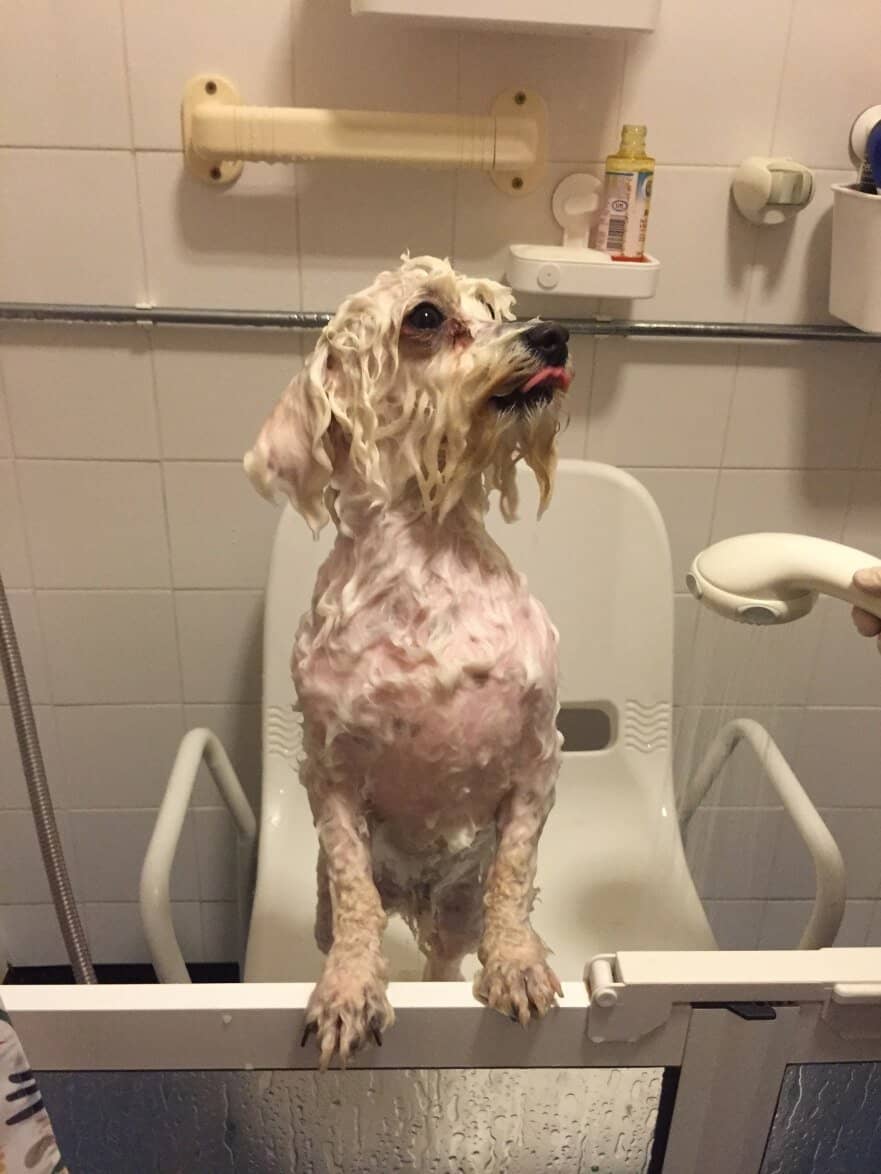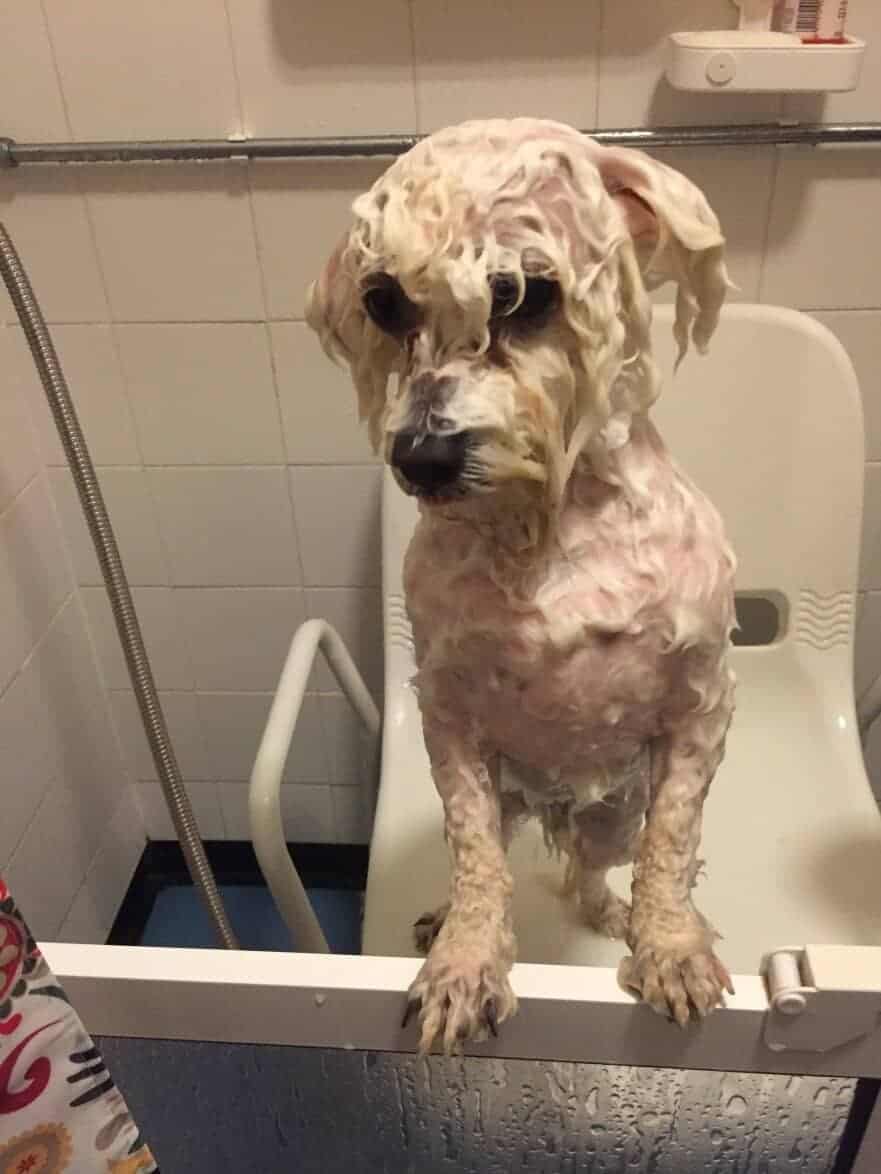 After his showers, Yoda is dried using a hair dryer. John brushes him with his comb and then Yoda always comes to me, as if to say, (he has been mean- making me shower and I'm going to ignore John now). He snuggles on the bed and loves to just sit and chill out. I think showers and grooming in general does like with a baby make him tired.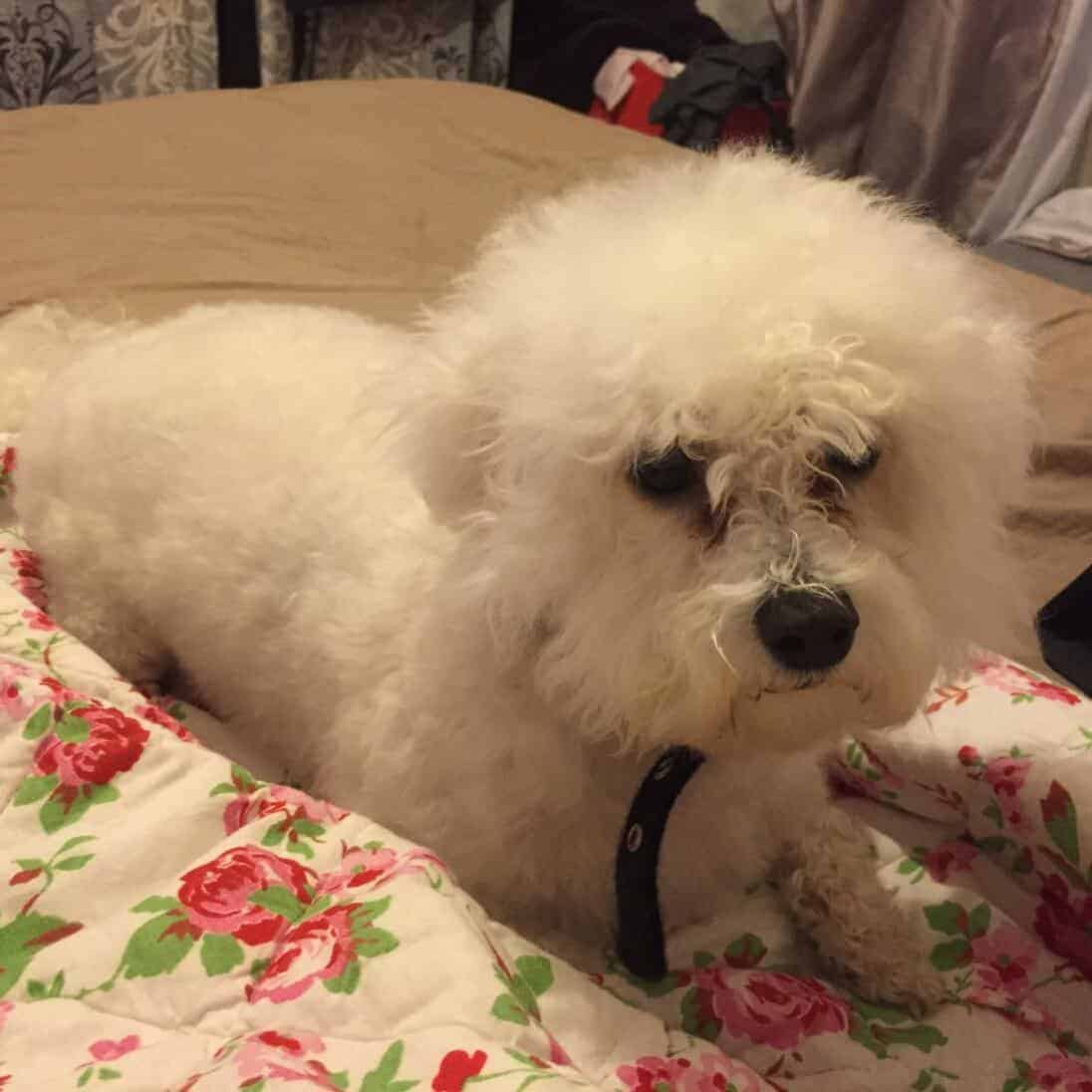 So Yoda is looking lovely and I'm really pleased with his good behaviour. This doesn't mean to say he does not have his moments. I'm still catching him up to his tricks, chewing things and trying to get on the dinner table which he knows is not allowed.
We have also been making more mini movies of Yoda, so if you want to see him in action doing typical Bichon dog things, please do pop over to MY YOUTUBE PAGE. I will improve my movie skills with time.
Well I'll end with some fabulous news. Yoda is turning one years old at the end of the month and we are having a PAWTY! Yes we are having a little dog party for Yoda and some of his dog buddies. It is going to be sponsored by a dog company and all the guests will get a real "doggy bag" to take home. I won't spoil the surprise though and will let you know more in the next edition of Yoda's Antics.
The party is on the 24th October- Exciting!
Related Products
101 Dog Tricks: Step by Step Activities to Engage, Challenge, and Bond with Your Dog

Puppy Training: How to Housebreak Your Puppy in Just 7 Days! (puppy training, dog training, puppy house breaking, puppy housetraining, house training a puppy)

Puppy Training: A Step-by-Step Guide to Crate Training, Potty Training, and Obedience Training

To read more stories about our Bichon Dogs visit A Dogs Life