Bichon Frise Friends Yoda and Casper
Since Casper joined the family in November last year, I have simply fallen in love with him. He is the most adorable Bichon in the world. I love both Yoda our baby and Casper, but Casper came from a home which had issues. He was bullied and teased and is the most gentle dog.
We adopted Casper and he has become part of the family. He has his moments and a little bladder issue which we are dealing with but he is so loveable. Casper loves cuddles. He just wants to sit and hang with you and feel happy. At other times he is happy to go play with Yoda his buddy. He is a good friend and companion to Yoda but also a loyal friend to me.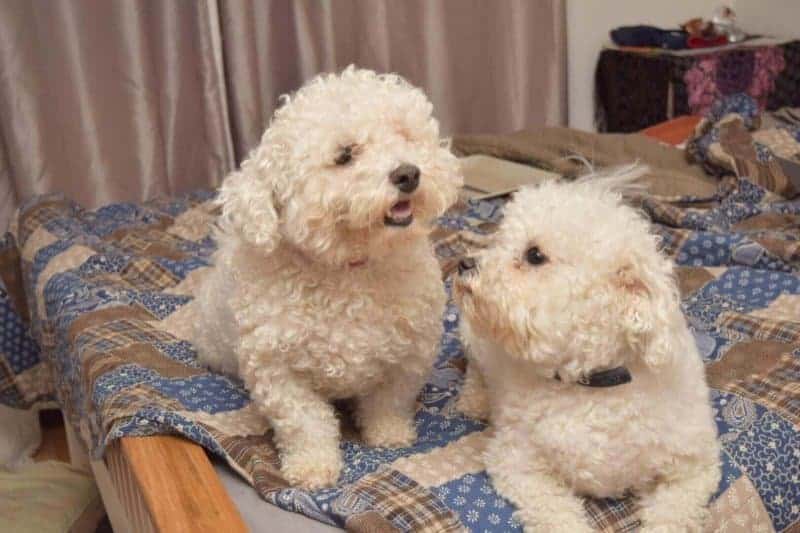 Casper loves to sing. If you sing a song he will join in with his doggy howl and it's so adorable. Casper does not like the rain. He doesn't like to go outside in wet weather but he is learning exercise is good for him. He is an adorable dog who had his birthday this week. He is now six years old. Happy birthday Casper. We hope you have many more.
Dogs are real friends, friends with one another and friends with Sylvia, John and me. They are a part of our family now and we love Casper and Yoda to bits.
It's been lovely adopting a Dog who needed a new home. I love the idea of getting a new puppy but many times there are dogs who need rehoming and I'm glad we had the opportunity to give Casper a new and happy life. He is a darling dog and although he comes with his anxieties and issues, we love him to bits. He is a delight.
Angela x
Related Products
101 Dog Tricks: Step by Step Activities to Engage, Challenge, and Bond with Your Dog

KONG Classic Dog Toy, Large, Red

Dog Training: A Step-by-Step Guide to Leash Training, Crate Training, Potty Training, Obedience and Behavior Training (Dog Training Books) (Volume 1)

To read more stories about our Bichon Dogs and Dog themed posts please visit A Dogs Life