Having Your Bichon Frise Dog Groomed
When John and I were deciding what type of dog to own we looked up different breeds. I have to admit I saw some cute fluffy Bichons in town one day and so I talked to the owner.
I remember him telling me the one thing with Bichon dogs is they need their hair cutting regular.
We weighed up the pros and cons and decided a Bichon Frise was the right breed for us and so we became the owners of Yoda and eventually Casper.
*I use affiliate links in this post. If you buy anything from my links I will earn a small commission*
Yoda and Casper are both very different. Yoda's hair grows really fast. In fact his hair grows twice as fast as Casper's hair. Our dogs can get really fluffy and shaggy and they do look quite cute but every few months they need to have their hair cut.
Casper loves to lay on bedding or a blanket whereas Yoda is quite cheeky and loves to lay on my clean laundry or anything that smells fresh and clean.
The good thing is our dogs don't shed hair so my home is not covered in Dog hair which is really good. I don't think I could get a dog that sheds everywhere.
Anyway we have for the past few years ben trying out different groomers. It's really hard to find the right groomer. One groomer was good but charged crazy prices.
She also cancelled on us a lot which was quite annoying as we booked our Dogs in and made plans around their cuts.
We then tried a dog shop.
We took both dogs at different times and both came home with fleas.
Luckily we treat our dogs so the fleas died and didn't stay for more than a day however I didn't want to send the dogs for grooming to a place where they can come back with fleas.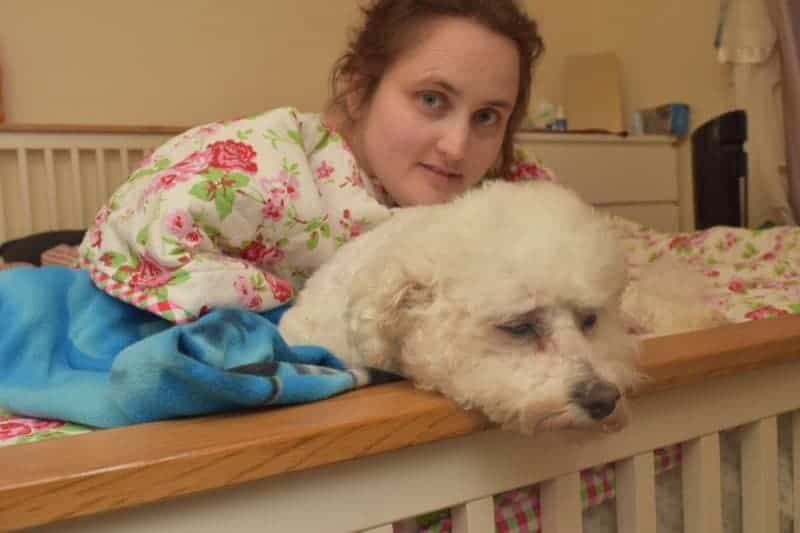 Next we tried another lady but she simply shaved off all our dogs fur without brushing them properly and it was often a rush job which looked botched. It's been hard to find the right groomer.
This week we finally found a good one. The company is C.S.R Grooming and Pet supplies.
It was really good because the mobile came to our home parked in the drive, groomed the dogs and left again. It was very convenient and the Dogs looked great.
We now have a groomer which is cheaper than anywhere we have been before and who does a good job. I am pleased and John does not have to be home for the day to organise this and take Yoda and Casper out.
I can simply sort it myself. We did have to allow the groomer to connect her electricity up t our home but I figured that was only the same as the cost of petrol for John to drive our Bichon's into town.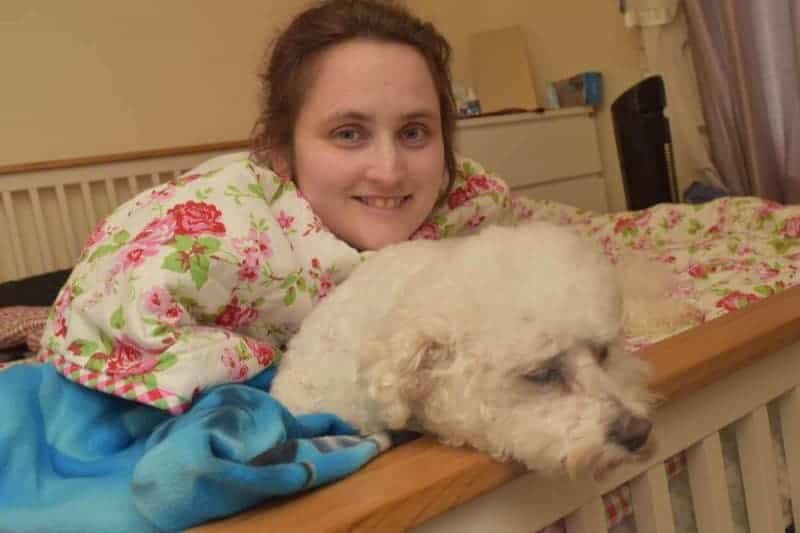 Sadly Yoda had a major allergic reaction to something not long after his grooming session. He began to bleed everywhere under his skin. We were so worried.
John took him to the Vets and Yoda was given an antihistamine and steroid injection. He is getting better but he is a little miserable at the moment and I don't blame him.
Poor Yoda has been in the wars. I'm glad we have pet insurance because he has been attacked by other dogs, drunk hot chocolate, has a elbow problem and now an allergy.
We really do love our Bichon Dogs and they bring joy to our life's but poor Yoda does seem to get into the wars from time to time. Casper has never had an issue and has never needed to go to the vet.
I guess it's better to be safe than sorry though. I wouldn't want to risk not having medical care for our darlings.
It would be too risky.
Hopefully Yoda will pick up soon and be back to his usual happy self. The poor sausage!
Angela x
RELATED PRODUCTS
KONG Classic Dog Toy, Large, Red

101 Dog Tricks: Step by Step Activities to Engage, Challenge, and Bond with Your Dog

Comsun 2-pack Collapsible Dog Bowl, Food Grade Silicone BPA Free, Foldable Expandable Cup Dish for Pet Cat Food Water Feeding Portable Travel Bowl Blue and Green Free Carabiner ¡­