As we are in the final three months of the year I look back on all we have achieved as a family and sometimes I can't believe it. We have had some hard times this year but also some wonderful moments and some super awesome blessings. One of those blessings was the chance to visit Disneyland as a family, something I never imagined we could do at the start of the year.
It's amazing if you set your mind on something and work really hard you can achieve your dreams and taking my daughter to Disneyland sure was a dream. We had a lot of fun taking photos of Sylvia in her Moana costume. She got to meet the real Moana although I kind of felt Sylvia looked more like Moana than the french imposter! Ha ha! Sorry Disneyland but it's true.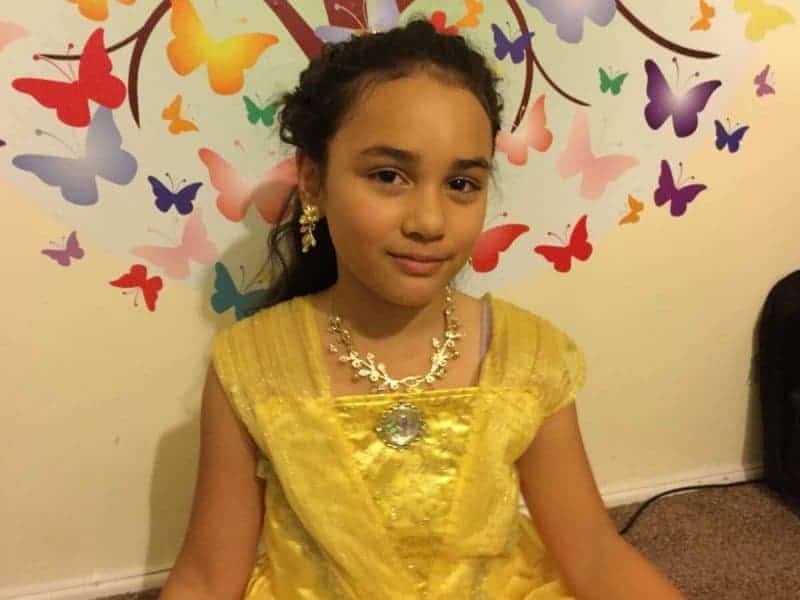 We also did a fantastic Cinderella photo shoot which I shared on the blog and on Instagram. In fact Sylvia mentioned she would love to do another Disney themed photo shoot and when asked who she would like to be this time she chose Belle. We have done quite a few fun shoots this year including Ariel from The Little Mermaid and Snow White. So now it is the time to share Belle from Beauty and the Beast.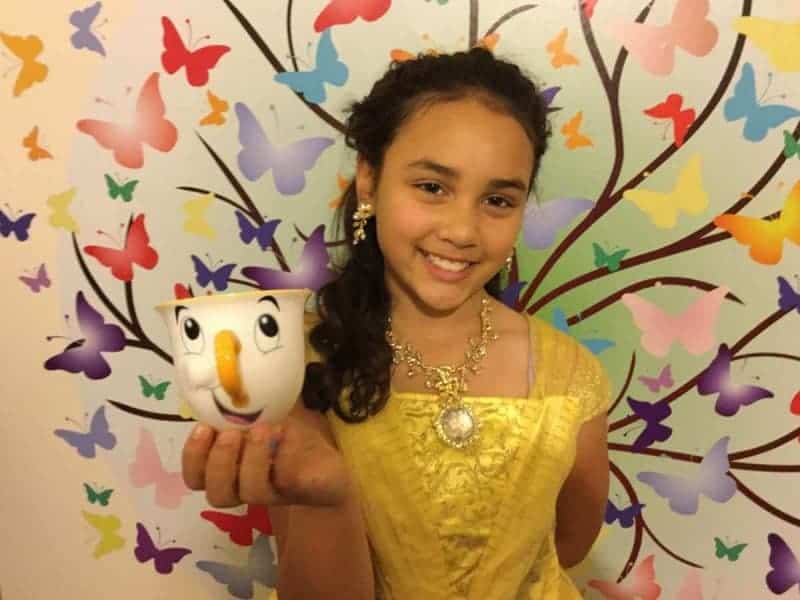 This is purely for fun and we ordered Sylvia's Belle costume from Asda. I did put a call out to say we were planning a photo shoot and we were sent an amazing Chip Beauty and The Beast Mug from Findmeagift.com which is super cute and adorable and Sylvia has been enjoying using it.
So we took some smashing pictures and had lots of fun. Sylvia enjoyed dressing up as Belle. This will possibly be her final fun shoot this year. We do love taking photos and dressing up but she wants a break and she is having one. Unless she is offered something super cool to review which she really likes, she will be having some time out.
The Belle Jewellery is from the Disney Store at Disneyland Paris.
So here are our Belle pictures. I love them. I think they are adorable and it was super fun. We now have a wardrobe full of gorgeous dresses and Sylvia can have lots of fun with her friends in the coming weeks as they play dress ups in the winter.
What is your child's favourite Disney princess? What costume would they like to wear?
Angela x
*We were sent the chip mug for the purpose of this post.