5 Occasions Your Child Can Wear a Beautiful Party Dress
When we recall memories, not only do we summon up the event, who was there and how we felt, but we also think about what we were wearing — especially if it was an outfit we loved!
Party Dresses and Episodic Memory
This type of recollection is called an episodic memory, which develops during childhood and adolescence through touch, feelings and sound. While this may sound quite complex, it happens every day during natural encounters in our children's lives, so they're creating hundreds of lovely memories without even realising it.
You can focus on absolutely any detail to retain a memory, but if your little one loves to get dressed up, wearing a stunning party dress is one way to top up that memory bank.
To give you some inspiration, here are five occasions that may be coming up in your child's calendar:
Wedding Dresses For Girls
Weddings are a wonderful opportunity for your angel to dress up in a fairytale-inspired party dress to embrace the romance and glamour of the day. Whether you're heading to a traditional summer wedding or a festive-themed winter one, take the time to look at wedding dresses for kids to find the perfect frock.
Birthday Party
Everyone wants to look and feel their best on their birthday, no matter their age. If it's your little one's birthday, help them to be the belle of the ball. Here's the best part — it doesn't even have to be their birthday! They will adore getting dressed up no matter who is blowing the candles out.
Celebration Dresses
A special occasion deserves a gorgeous dress, so when popular events crop up with plenty of family, laughter and food ahead, it's a great excuse to go all-out. You can even match the theme of the event, for example, gold and glitter at Christmas, lemon tones at Easter or pretty autumnal colours for Thanksgiving. Pick an event and run with it.
Dresses For Special Outings
A special treat in your family's calendar may include a visit to the theatre to watch shows, ballet or a musical performance, and here, there's a long and fabulous history of attendees donning their best clothes. In fact, the first balcony is called the "Dress Circle" after the elegant frocks worn by the rich Victorian ladies who once sat there.
Today, although there's no need for ballgowns and pearls, there is a standard of theatre etiquette, so most people like to wear their best outfits — and that should include younger fans!
Here is Sylvia's David Charles Opera Gown which she wore to the Blackpool Grand Theatre last season!
First Holy Communion or Baptism Dress
For anyone who is involved in the Catholic faith, you may have a youngster who is due to have their First Holy Communion. This religious ceremony is usually performed when the child is seven or eight and celebrates the first time they accept the bread and wine, which initiates them more deeply into the Catholic Church.
On the day, children dress up to mark the tradition, with girls in a white dress and veil and boys in a suit or suit jacket. To get the most out of an outfit, try to find a versatile white party dress that can be reused again for future events.
There are also christenings and baptisms where a child might need a beautiful just christening dress. Here is my daughter in her Baptism dress. I think she looked just perfect.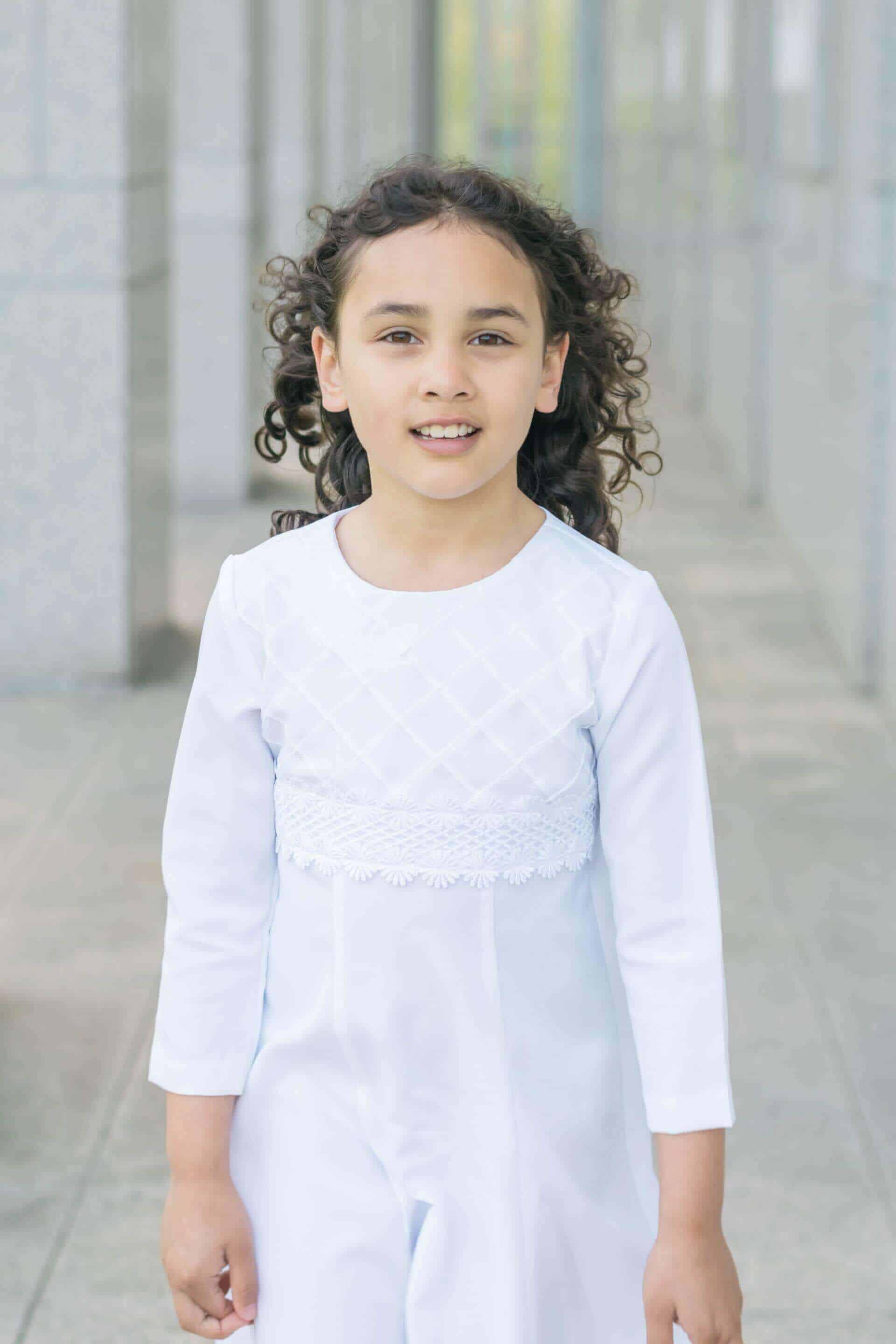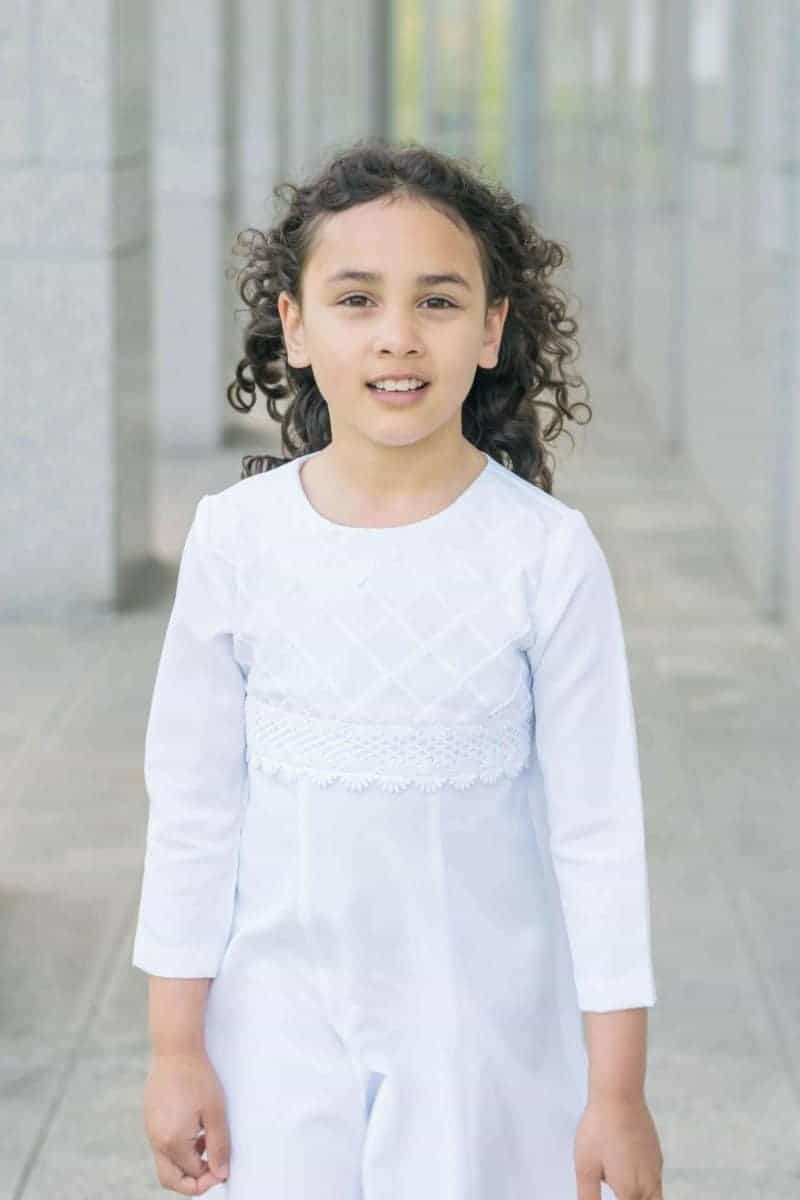 We know that your little one feels like one in a million every day of the year, but we hope these suggestions help them to feel like a magical princess on those extra special days.
*This is a collaborative post*