Letter A Worksheets And Kids Coloring Sheets
I am super excited. I have been busy creating some amazing Alphabet themed printables for preschool Kids. It's been a great and fun project and brought me right back to my Preschool teaching days. I really miss it and am grateful to be able to share these free printable worksheets here on The Inspiration Edit.
I've made 26 sets, one set per Alphabet letter and today we begin with the letter A. This A is for Acorn preschool printables have four free letter A worksheets. The activities involve, colouring or coloring (if your in America), counting and matching.
Letter A Phonics Worksheets
These sheets have fun ideas which will help with basic literacy and basic maths and they will introduce kids to each letter of the alphabet. These letter A worksheets sheets can be used as the letter of the week or maybe to help a child who is struggling. You may even use it to help teach phonics or use them to supplement learning fort a child with learning difficulties.
Teaching The Alphabet
I will be sharing one letter every few weeks and am excited to have you download these and use them in your classroom, at prechool, in Kindergarten or at home. They are a great resource to help teach kids the alphabet.
Education should be free for all and I hope these preschool worksheets help little ones in developing literacy and basic alphabet skills.
Acorn Coloring Pages
Today we are sharing the first colouring page from this A is for Acorn activity pack.This is an acorn that can be colored or painted. Why not use this an opportunity to discuss the letter A, the sounds and name of the letter. Get your child to practice saying the short and long sounds for A as they color or paint.
We printed out this Acorn coloring page and my daughter painted the Acorn using her new paint sticks. It's simple and easy to do and Sylvia had lots of fun. I'm sure your kids will too.
We used Little Brian Mini Paint sticks for painting and colouring our Acorn worksheets. They are really good to use and there is no need for brushes or water. You can paint or crayon or use pencils, the choice is yours. Enjoy!
Related Products
Crayola Colored Pencils, 50 Count Set, Pre-sharpened

Crayola Inspiration Art Case: 140 Pieces, Art Set, Gift for Kids and Adults

Sequence Letters

Please pin this fantastic resource. Pinning supports my blog and will allow me to share more fantastic free resources.
Check out our A is for Aliens Love Underpants Wooden Spoons! It's super easy and fun and one you will love!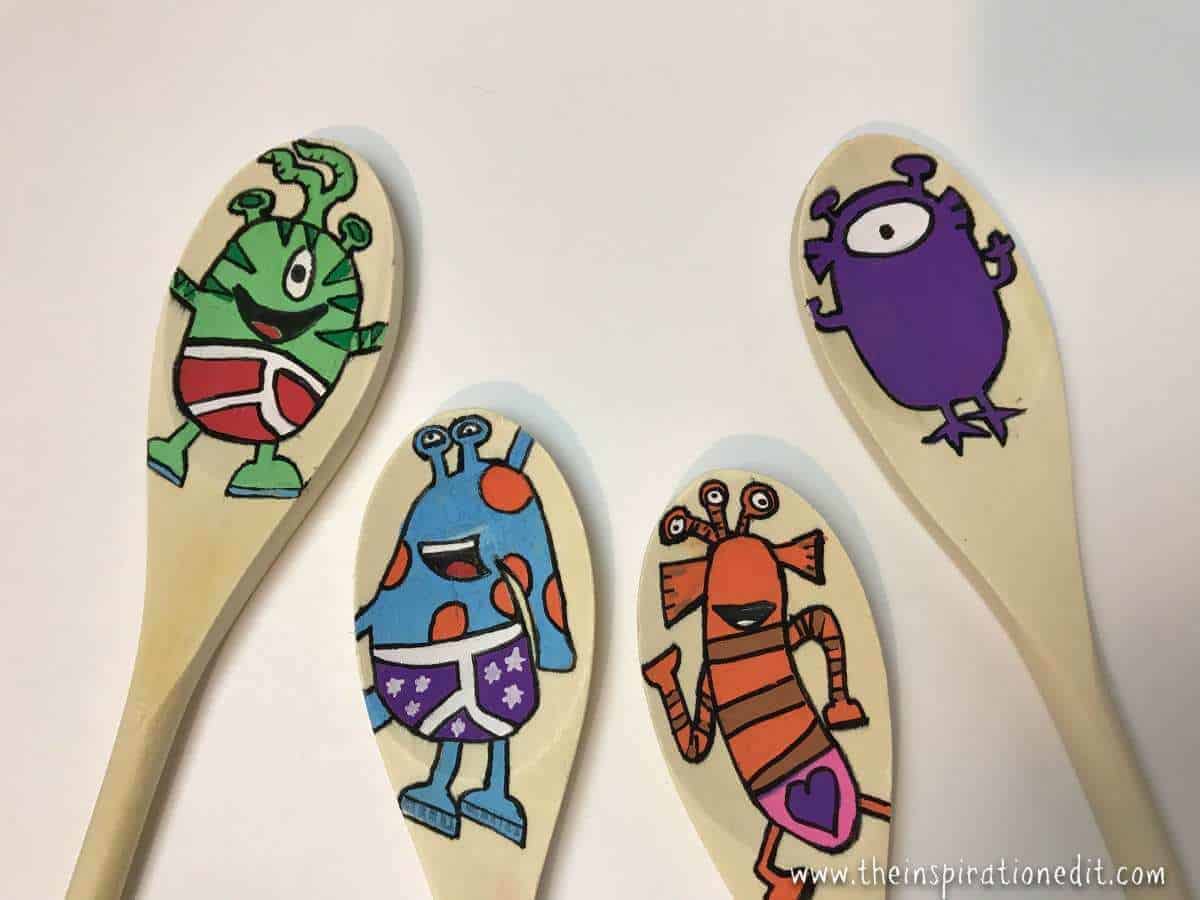 You may also enjoy the following preschool craft ideas: