6 Rainy Day Activities for Kids
Stuck in on a rainy day and unsure how to entertain the kids? Being stuck indoors when the weather isn't great doesn't have to be a boring experience. You can make it into a really fun experience for little ones with a range of fantastic activity ideas to try or even turn it into an opportunity to help them learn a new skill. We've put together some great ideas that parents might find helpful for those days where the weather is too bad to go out to the park.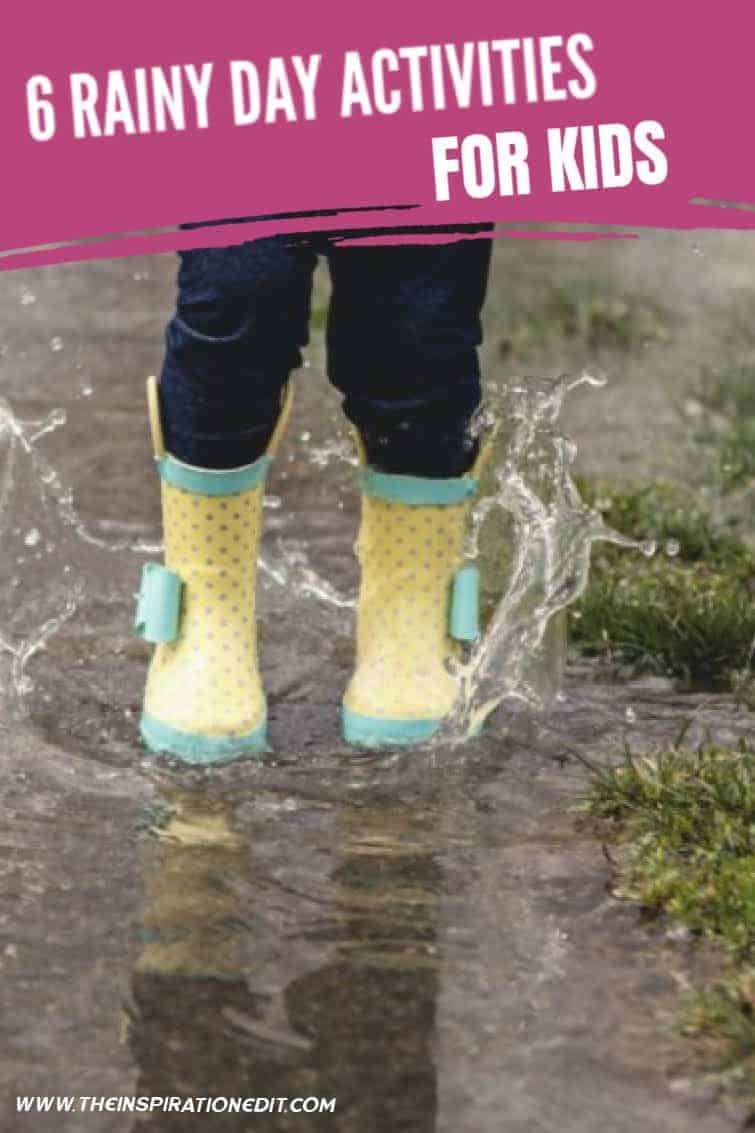 Pokémon Games
Pokémon isn't all about Pokémon Go! Before the hugely popular app was launched and Pokémon games came out on Nintendo Switch, kids would play with the good old-fashioned Pokémon cards – and you can still get hold of them today.
Maybe you remember playing with Pokémon cards when you were younger and would love to get involved with an activity with your kids that brings up some nostalgia for you too. For serious Pokémon fans, there is the Nin-Nin game site where you can find huge collections of the classic that are sure to provide hours of fun for the whole family.
Board Games
Do you remember being younger and playing board games with your siblings whenever it was a rainy day? In another nostalgic activity, board games are a great way to get your kids away from the screens that they all seem to be using all the time these days and bond together as a family.
A good game like Monopoly can take hours to play and provide you with lots of competitive, family fun too.
Baking
When the weather's bad, why not use the opportunity to teach your kids something new, like baking? There are plenty of tasty goodies that are really easy to make and your kids are sure to love the whole process, especially eating them afterward!
If you're stuck for baking ideas, there are plenty of recipe websites that you can explore to find something together that you'd both like to try. It's a great way to teach your kids not only how to bake a tasty treat, but also about important stuff like food hygiene that will be very useful to them in the future. Baking is one of my favourite rainy day activities for kids.
Arts and Crafts
Arts and crafts are another great way to spend a rainy day, especially if you've got creative kids at home. Why not find something on YouTube to draw or paint along to, and have a competition to see who can produce the best artwork? Or, you could get sticking and cutting and spend the day making birthday cards for the upcoming birthdays of family and friends, or even Christmas cards ready for the holiday season. The possibilities are endless!
Learn a Language
Another excellent skill that kids can practice when the weather is bad is learning a new language. Language skills are in high demand all over the world and growing up being able to speak more than one language is certainly going to be very beneficial for your child in the future. And with apps like Duolingo that can easily be downloaded to a smartphone or tablet, learning to speak a new language of their choosing has never been this easy for kids.
Upcycling
Aside from standard arts and crafts, upcycling is a great way to spend a rainy day. You could give an old piece of furniture a makeover, or turn old clothes into cushions or a bag with very little skill and experience. Or, grab some glass paint and turn old empty wine bottles into pretty vases for the home.
Don't be bored on the next rainy day that comes along – these ideas will keep the whole family entertained for hours.
About Angela Milnes
Angela Milnes is a Qualified Early Years Teacher who has specialised in Preschool and Kindergarten teaching. She has a wealth of experience teaching young children and is passionate about kids crafts and having fun as a family. Angela has also taught cooking skills and loves to share both family recipes and easy instant pot recipes here on The Inspiration Edit. Follow her on Pinterest!