Halloween Books Kids Will Enjoy Reading
Halloween Books can be super fun to read with the kids if your a fan of Halloween. Are you a fan of Halloween? I sure am.
I fondly remember dressing up as a child and knocking on the neighbourhood doors collecting candy and treats. When I moved to New Zealand Trick or Treat became Trick or Trunk and we would decorate the car trunk or car boots and go to a designated car park and all the kids would collect treats in their fancy dress costumes.
Now we live in the UK once more I have seen some awesome trick or treat celebrations and even attended a few parties. It's been great.
Today we have 20 Halloween books to share to get your child in the mood for Halloween. Enjoy.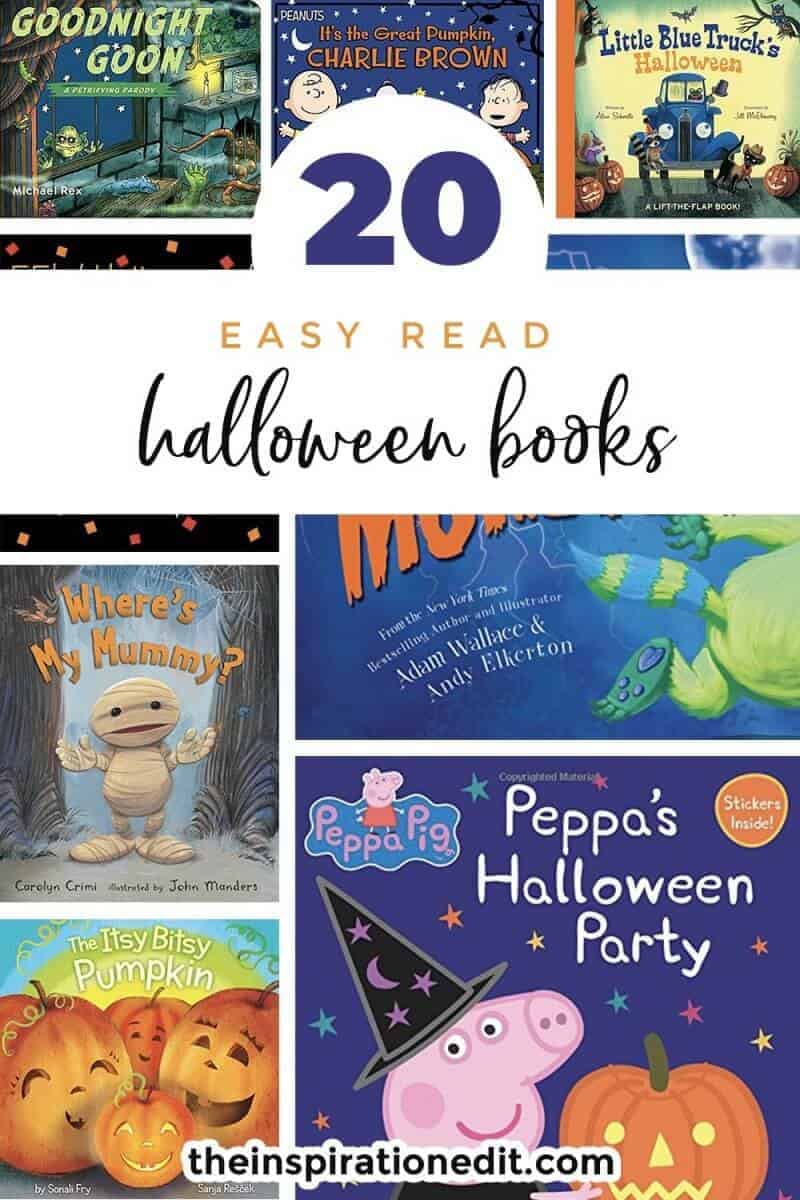 *I use affiliate links in this post. If you buy anything from my links I will earn a small commission*
My Top Halloween Books For Kids
Room on the Broom
The Spooky Wheels on the Bus
Ten Timid Ghosts (Read With Me Paperbacks)
Pete the Cat: Trick or Pete
The Night Before Halloween
The Itsy Bitsy Pumpkin
It's the Great Pumpkin, Charlie Brown (Peanuts)
Goodnight Goon: a Petrifying Parody
The Berenstain Bears Trick or Treat (First Time Books)
Clifford's Halloween
Little Blue Truck's Halloween
Peppa's Halloween Party (Peppa Pig: 8×8)
One, Two…Boo!
Pinkalicious: Pink or Treat!
10 Trick-or-Treaters
Halloween ABC
Biscuit Visits the Pumpkin Patch
Where's My Mummy?
Eek! Halloween!
How to Catch a Monster
 Room on the Broom The Spooky Wheels on the Bus Ten Timid Ghosts (Read With Me Paperbacks) Pete the Cat: Trick or Pete The Night Before Halloween The Itsy Bitsy Pumpkin It's the Great Pumpkin, Charlie Brown (Peanuts) Goodnight Goon: a Petrifying Parody The Berenstain Bears Trick or Treat (First Time Books) Clifford's Halloween Little Blue Truck's Halloween Peppa's Halloween Party (Peppa Pig: 8×8) One, Two…Boo! Pinkalicious: Pink or Treat! 10 Trick-or-Treaters Halloween ABC Biscuit Visits the Pumpkin Patch Where's My Mummy? Eek! Halloween! How to Catch a Monster
Related Halloween Products
United Solutions 55280 Cauldron with Handle, 8
KINREX Halloween Bucket – Party Favors – Halloween Party Supplies – Halloween Candy Basket – Trick or Treat Bucket – Jack O Lantern – Orange 5.5
ZippyPaws Holiday Burrow, Interactive Squeaky Hide and Seek Plush Dog Toy – Pumpkin with Bats
Please Pin These Halloween Books For Kids