Guatemalan Worry Dolls A Great Parenting Tool
A few months ago I bought Sylvia some Guatemalan Worry dolls (Fair Trade).
Children can share their concerns with the dolls and put them under their pillows at night so they can sleep without any worries. This is a traditional Guatemalan practice that I read about on the internet.
Sylvia has used the dolls a few times and (most importantly) I've been able to listen to the worries that she has told her dolls. I've then been able to use this knowledge to help her.
For example one night Sylvia told her dolls that she was worried about being late for school. She had been late once or twice and felt rushed by John when she couldn't find her shoes. (John takes Sylvia to school-bless him).
After knowing about her concern, we started to prepare her uniform, school bag and shoes each night before bed time. I also gave Sylvia her own little clock. This made all the difference and she always knows what time it is and where her things are.
The dolls have been useful on a number of occasions and as a christian I've also been able to mention Sylvia's worries in our bedtime prayers.
I would recommend this product. In particular I would recommend fair trade dolls as they are made by struggling families in Guatemala. They only cost a few pounds, however they do break quite easily so need to be looked after carefully.
Angela xx
linking up with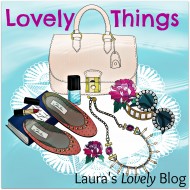 Join The Inspiration Edit
Subscribe to get the latest posts, exclusive content and freebies from The Inspiration Edit